Finally, a purchasing platform your employees will love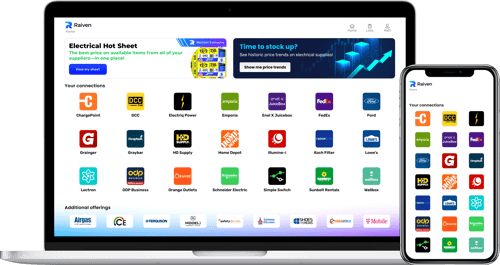 Raiven saves your employees time and money.
We've pre-negotiated discounts with leading suppliers, we created a purchasing platform that's as easy to use as Amazon, and we developed technology that automatically finds where products are in-stock, and at the lowest price.
That's why your employees will love Raiven!
Learn how Raiven can save you time and money
Solutions tailored for your industry
Let technology find where products are in-stock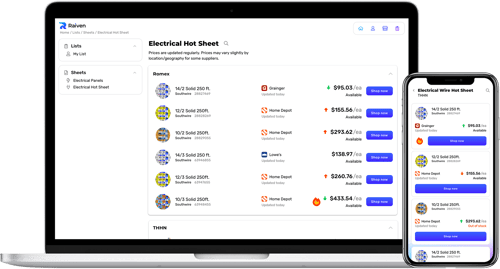 With supply chains in chaos, are you wasting hours searching for product availability?
Raiven enables you to create Hot Sheets that contain your most frequently purchased items and in real-time, it finds your preferred supplier that has them in-stock at the lowest price
Our clients rave about how much time and money our Hot Sheets save them!

Quickly find the "Best Value"
Tired of searching multiple websites for products that are in-stock and at the lowest price? Let Raiven's technology do all the work for you!

While you're shopping online, Raiven uses advanced technology to constantly search your preferred suppliers for the same product you're viewing. Raiven will alert you when it finds the product in-stock and at a lower price from one of your preferred suppliers.
Purchasing compliance made easy!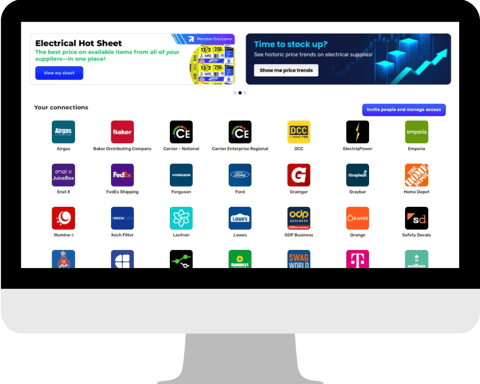 Raiven Marketplace is a consumer-like purchasing platform that makes buying parts and materials fast and simple. We can easily host your preferred suppliers, giving employees a single place to shop for all their purchases. We also alert them when your preferred supplier has the same product at the same or lower price.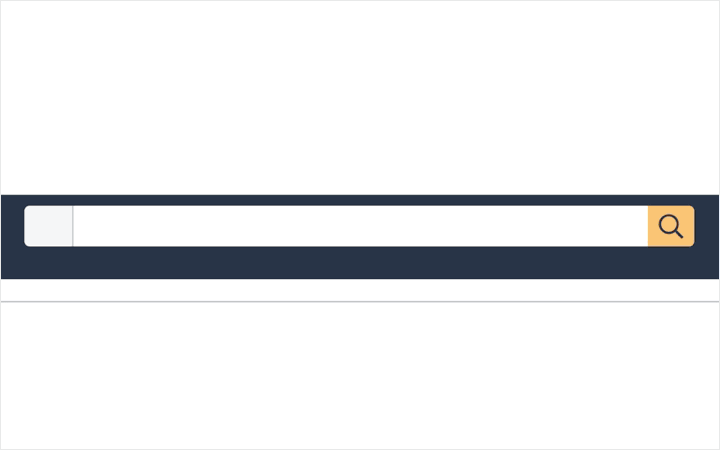 Raiven alerts employees while online shopping when it finds an exact match or similar item of better value from one of your preferred suppliers. Now you finally have an automated way to control rogue and maverick spending.
By only including your preferred suppliers in Raiven Marketplace, you can drive more spend to these suppliers and use this increased spend to negotiate additional discounts. Raiven catches rogue spending while employees' shop, adding to your spend volume by directing them to your preferred suppliers.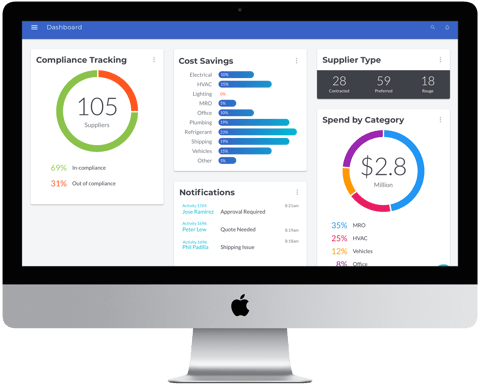 Raiven tracks search and buying behaviors, as well as compliance rates, by employee, location, and region. Instantly know who is abiding by procurement policies and who has gone rogue. We also provide reports on money saved and money lost due to purchasing compliance.
I have a busy team that doesn't have time to shop multiple supplier websites for the best price and availability - Raiven's platform allows us to search price and availability across multiple suppliers in a single view.
My experience with transitioning to the Raiven marketplace suppliers has been seamless and transparent; the only thing I really noticed was lower prices.
We love the seamless integration between the marketplace and the vendor sites.
Contractors using Raiven are leaders in their industries