3 Ways to Increase Profits for your Electrical Contracting Business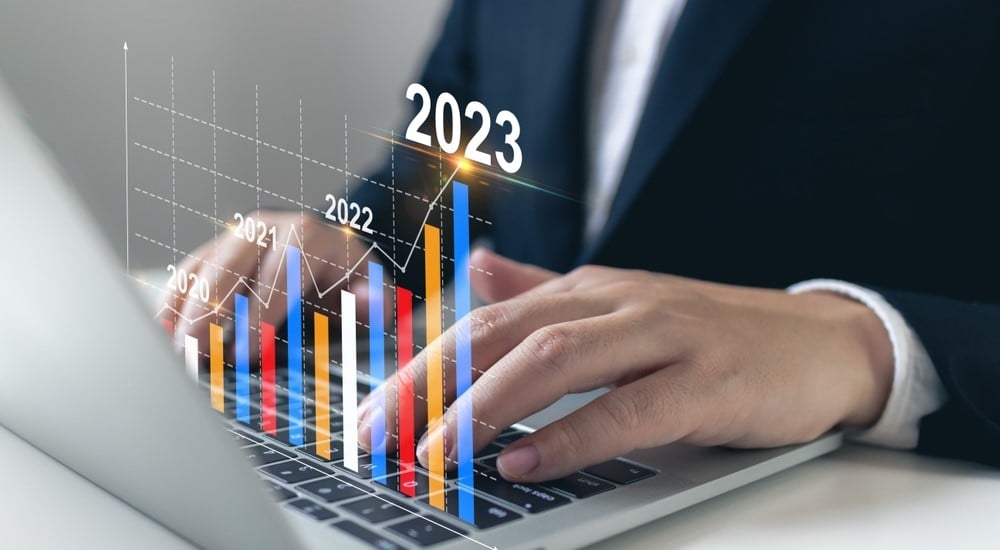 Author: Brett Knox
April 4, 2023 - 4 MIN. READ
Learn how these three initiatives can help you increase profits for your electrical contracting business:
Pay less for electrical equipment, materials, and business essentials
Raise your prices
Pursue electrification
Introduction
Electrical contracting is a competitive field. Success not only requires exceptional electrical skills, a good reputation, and strong management skills, but also an understanding of your market and what is driving your profit margins.
Electrical contractor profit margins
The first step towards improving profit margins is to make sure you are tracking them on every job and tracking them in aggregate on a weekly and monthly basis. You may think your company is doing well if it brings in more money than it spends but that is not how to optimize your profits.
To drive profit improvement, you need to deeply understand what is driving both your gross profit and your net profit. Let us start with how these are calculated.
Calculating your profit margins:
Gross Profit = Revenue - Job Costs or COGS (Cost of Goods Sold)
Revenue: this is your total sales each month
Job Costs or COGS: this is all the equipment, parts, materials, burdened labor, subcontractor costs, gas, rental equipment, etc. used to complete your jobs
Gross Profit: this is how much money remains after your direct costs. Your gross profit % is your gross profit divided by total revenue; a good goal is 45% to 55%, depending on your overhead expenses.
Net Profit = Gross Profit – Overhead Expenses
Overhead Expenses: these are all the expenses not directly related to a job. Examples include office staff, owner salary, sales costs, utilities, office supplies, insurance, etc.
Net Profit: this is how much money remains after all expenses in your business are accounted for. Your net profit % is your net profit divided by your total revenue. A good goal is 10% and 15%+ is considered exceptional.
It is standard practice to track your gross profit and net profit monthly, but you should track your gross profit for every job. This gives you real-time information on whether your profits are going up or down on each job, and most importantly, finding out why there are variations. There are many reasons why they will fluctuate but the key to watch for is trends. For example, if you're seeing a steady downward trend in your gross profit %, you need to quickly find out if it's your estimator, rising supplier costs, or your electricians are taking longer to complete their jobs. Then take corrective and preventive actions to stop the trend.
Once you've stabilized your gross profit %, how do you increase profits? Here are three ways.
1. Pay less for electrical equipment, materials, and business essentials
If you're a small to mid-sized contractor, your buying power or negotiating power with your suppliers is based on how much you spend each year on equipment and materials. That's why big contractors have an advantage because they simply buy more than you do each year, so they get bigger discounts.
One way to overcome this is to join a group purchasing program like Raiven. Companies like Raiven aggregate all the purchases of their members and negotiate with distributors and manufacturers based on this total purchasing power. This allows your company to buy equipment and supplies at deep discounts.
Benefits of a group purchasing program
Members see discounts of 7% to 20% from suppliers you use today – Graybar, Grainger, Home Depot, Lowe's, Sunbelt Rentals, and more. These savings immediately improve your gross profit %.
Members see discounts of 15% to 50% on office supplies, vehicles, shipping, uniforms and polo shirts, cell phone plans, and more. These savings immediately improve your net profit % because your overhead expenses go down.
AI-powered purchasing tools find where products are in-stock and at the lowest prices even when employees shop at Amazon or other non-preferred suppliers. This is a huge time-saver.
Receive Supply chain alerts for price and product availability changes on frequently purchased items as well as price trends on key product categories, which helps you determine when to stock-up on certain items.
A number of purchasing programs like Raiven are free so it's really a no-brainer to join and immediately begin saving money.
2. Raise your prices
Many contractors are afraid if they raise their prices, they will lose business. Though there could be a slight drop off in sales, your profit margins will increase. Plus, are your customers that really haggle for the lowest price possible who you want as a long-term customer?
Always test price increases for a period of time and analyze results. The key is to convince your estimators or salespeople that it is needed so they are convincing with your customers. The chaos in the supply chain has already caused many products to increase in price and inflation isn't helping. These two things alone justify an increase in price with your salespeople. If you combine this with joining a purchasing program, you will net higher profits.
Another approach that has been used frequently by successful contractors is to add a gas charge to every invoice when you see gas prices rising. Most people understand you can't simply eat these rising costs as long as you keep them reasonable. If you have disposal fees on some projects or environmental fees, these are another way to indirectly increase your profits.
Do not forget about copper wire. Copper is projected to rise in 2023 and many electricians simply throw away unused wire or wire they remove. Save it! It's amazing how much copper you can accumulate in a year if all your electricians don't throw it away. Each time you sell the copper, consider taking 50% of it for a pizza party for your employees and you keep the other 50%. It'll motivate the techs to not throw it away.
3. Pursue Electrification
When you find a unique market segment that is not being pursued by a lot of other contractors, you can quote higher prices and your electricians will be more efficient, resulting in higher profits because you have the experience.
If you're not already involved in electrification, this is definitely an area to pursue. The next 5 – 7 years is going to bring incredible growth in both the residential and commercial electrical markets. This growth is being accelerated by the Inflation Reduction Act that was passed in late 2022. These incentives not only reduce the cost to home and building owners to electrify but the incentives also bring exposure and education to your customers.
Today, electrification not only includes EV Charging stations, battery storage, smart panels, solar, and microgrids but all these installations require core electrical work – panel upgrades, conduit runs, wiring, disconnects, etc.
Most Americans are very uneducated when it comes to electrification and electrical infrastructure in general, so this is a perfect opportunity for you to become their trusted advisor in their electrification journey. Further, electrification projects are really a trojan horse play because once you build trust with your customers, you'll become their go to contractor for all their other current and future electrical projects.
If you want to accelerate your electrification business model, be sure to look at Qmerit, they are the leading installer in North America for residential and commercial EV charger and electrification technology installations. Qmerit does installations for all the auto manufacturers and major fleet companies so they are always looking for electrical contractors to perform installations on their behalf.
Learn more about Raiven
Raiven is dedicated to the electrical contractor industry and has relationships with all the electrification manufacturers and major distributors serving electrical contractors. Raiven not only provides special pricing and unmatched discounts on equipment, breakers, panels, conduit, wire and more but we are experts in electrification so we can help you profitably grow your electrical business Raiven is your one stop shop to save time and money.
Visit Raiven to learn more about how we can help you increase your profits.
Article Sources:
https://getjobber.com/academy/contracting/calculate-profit-margins-on-construction-jobs/
https://planhub.com/blog/how-to-bid-electrical-work/
https://www.invoiceowl.com/blog/electrical-contractor-price-book/
https://www.raiven.com/