6 Questions To Prepare Multi-Family for Supply & Labor Price Increases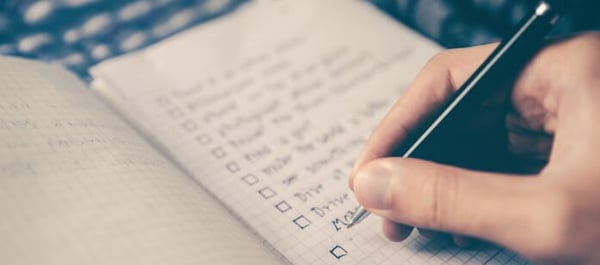 Multi-family Supply Chain Checklist
4 MIN. READ
Recent research by Raiven and Avendra points to significant increases in HVAC and electrical supply prices in the short to medium term. Property managers should do everything in their power to prepare for the price hikes and protect their tenants from having these costs passed down to them. So, get your multi-family supply chain checklist out and be prepared.
Review your multi-family supply chain checklist
Checklist – Supply chain and maintenance questions to answer:
1. Do you have procurement best practices and compliance in place?
When you examine your operations, it is imperative to ensure your procurement practices are in order. Take time to make sure your operations are centralized, digitized, automated and efficient. This will go a long way in helping your business run smooth and will create a climate of efficiency, leading to higher profits. Do you have long-term relationships and preferential deals with suppliers?
Successful business partnerships stem from relationships that are long-standing and that took time and patience to grow. Forging relationships with suppliers that are known to be productive, responsible, and reliable will go a long way for the growth and establishment of your business. If you don't have the time or resources to routinely re-negotiate supplier contracts, use a company like Raiven that has negotiated significant discounts based on their buying power. It's an easy way to save money and buy like a bigger company.
2. Do you need HVAC upgrades now to offset future maintenance costs?
HVAC units will always need maintenance and upkeep. This costs money, so it is important to take measures to minimize costs associated with upkeep and repair. Looking toward a future that promises increases in labor and supply costs, businesses should be in a position to make upgrades now to help offset future costs. By doing so you may be able to get extra mileage from your units and maintenance costs will go down.
3. Do you have the ability to purchase and store key supplies before prices increase?
Supply prices are anticipated to go up in the near and mid-term, so it makes sense to stock up on key supplies in order to hedge against the impending price hikes. If your company has the facilities and space to store extra products, it may be a good idea to pinpoint the routine supplies, order in bulk, and warehouse them until they are needed.
4. Do you use energy-efficient appliances and lighting in your properties?
Saving on energy and utility costs means more money at the bottom line. One sure way to lower energy costs is to upgrade to energy-efficient appliances and convert to LED lighting. Look for Energy Star rated appliances, and when upgrading your lighting and exit signs, calculate your payback so you can establish a solid return on investment. Take advantage of the best pricing on appliances and lighting supplies so that you can save money in the long run.
5. Do you have smart meters and thermostats installed on your properties?
The Internet of Things (IOT) has transformed the way multi-family companies operate. Equip your residential units with smart thermostats and meters. This is a great way to save on time and money. Lower overall heating and cooling costs with smart thermostats and gain efficiency and ease of service with smart meters.
6. Do you use software to automate procurement and get deep discounts?
Automated software in your procurement space can truly have a big impact on your net operating income. Leverage automated software to ensure that you are getting the best pricing from the top suppliers across the country. It also allows you to stop rogue spending, which can hurt your profits. Use a customized marketplace so you can see in real-time the lowest pricing and how much savings you can expect.
Get ready with Raiven
Now that you have reviewed your multi-family supply chain checklist, it is time to take it to the next level and take advantage of the Raiven platform to prepare yourself for future price increases.
Even in these inflationary times, Raiven's multifamily clients like Lyon Living, Core Realty and Oaks Property Management all realize 7% - 25% savings from top suppliers like HD Supply, Ferguson, Grainger, Graybar, Office Depot, and more, based on Raiven's aggregated buying power.
Prices are sure to increase in the coming months, so join Raiven to receive the best pricing from the best suppliers. Contact Raiven today for more information.