8 Ways to Improve NOI for Multi-family Properties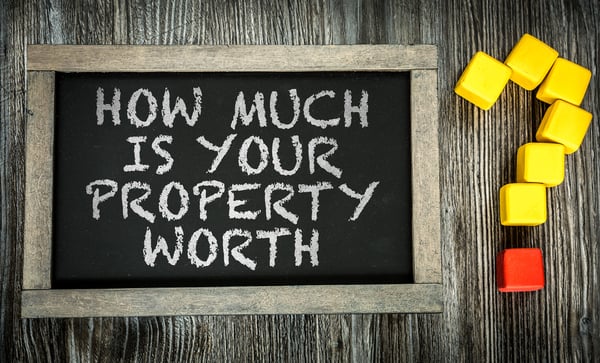 5 MIN. READ
In a market ever more service and platform focused, enterprising property managers need to find ways to offer fresh options to tenants. Fortunately, multifamily properties are incredibly flexible in terms of adding new services. These will not only delight residents but also increase your multifamily revenue.
The math is compelling. Let us assume a cap rate of 4%. An annual increase in revenue or decrease in operating costs of $50,000 equates to an increase in property value of $1,25M.
This article will cover some practical ways to grow your NOI and property values.
1) Bulk telecom, cable, and internet programs
Today, everyone needs and wants high speed internet, wi-fi service, and (sometimes) cable TV in their apartments. But with the prevalence of cell phones, landline telephone service is less attractive.
Many property owners eliminated once-popular bulk telecom programs because of high cost, low speeds, and resident complaints about lack of choice. Today, bulk deals are making a comeback. Property owners must meet residents' changing wants and needs for robust, reliable high-speed internet. Consider contracting with a single provider and then distributing internet service via a fiber-optic property-wide backbone. Cord-cutting residents now want to control their streaming choices; you can offer them that choice.
Be sure the price is right for both you and your residents. Analyze the local market to find a price point below prevailing rates. Then get quotes from internet providers, targeting a price that will allow you to add a worthwhile markup. Note that it is possible to get an upfront bonus for contracting with a provider, so it pays to negotiate for one.
Providing superior, affordable internet service will not only make your property more competitive and attractive but also increase your multifamily revenue.
2) Third-party amenities: Think laundry, food, package lockers
If you are still providing a laundry facility at no charge, it is time to start charging.
Contract with an outside provider to supply and maintain the machines for a price that includes a revenue stream to you. The bigger your laundry room(s), the more leverage you will have in the deal.
If you have tenants who want the convenience of in-home laundry, and have the space for it, offer to lease them a washer and dryer set. Many tenants long for this amenity, and are likely to stay longer and pay a bit more.
Food and beverages are a bit trickier. Vending machines are the simplest way. Again, contract with an outside service provider for soda and packaged food machines. Research market prices for your area, then get bids from contractors. See if you can work out a deal that will allow you to add a margin or provide you a revenue stream based on volume.
Food vending may be problematic for anything other than non-perishable items. But if your building is located near, or houses a restaurant, get creative and approach the manager. Would they offer a special discount for your residents with an ID card? If you have an attractive tenant base and enough potential business to offer, the restaurant might be willing to try this out. You may not make much money on the deal, but it is an appealing feature for residents that may justify higher rents and thus higher multifamily revenue.
Tenants often worry about package security. Larger buildings typically handle hundreds of packages a day, and the number is continually rising. Consider investing in package lockers where packages can be held securely for tenant pickup (with a locker key or access card). Your staff no longer has to spend time on managing packages, saving you time and salary. What's more, you may be able to charge a package locker fee of perhaps $10/month, depending on your market. With the revenue alone on 100 lockers, that is a $12,000 annual uptick in NOI and at a 4% cap rate, yields a $300,000 additional property value.
3) Co-living (multi-tenant) options
Particularly popular in college towns, where budget is a key tenant constraint, this is a simple way to significantly boost your rental income. Perhaps you have a two-bedroom unit that you know you can rent for $1,250 to one resident. Simply cut the rent in half, add a premium of perhaps $100 per resident, and rent to two tenants. Now you have a $200 per month rent uptick. Make sure you tailor the lease to cover any risks.
4) Renter's insurance programs
It is in your interest to have each resident carry a renter's insurance policy. These policies cover fire or other damage to the leased premises, protecting the resident from financial catastrophe.
As an owner, you likely have an ongoing relationship with an insurance broker. Work with the broker to offer renter's insurance to your residents at reduced premiums. In return, the broker can arrange to partially reduce your premium by the resident premiums generated, or pay you a rebate for each policy sold. The more residents you have, the bigger the benefit.
5) Short-term rentals
Today's mobile society demands more flexible rental housing options. Consider someone on a three-to-six-month assignment from another city. Hotels can be expensive. Research monthly and multi-month hotel rates in your area. Can you prorate your normal rate, add a premium, and still remain below the hotel rates? Keep in mind that hotels offer housekeeping and food and drink options you might not have, so avoid overpricing.
6) Renting existing amenities to tenants and businesses
If you have a nice pool or clubhouse, consider renting it on a per-event basis to tenants or local businesses for group events. You should be able to determine competitive rates with little cost. But be sure to reserve the right to do this and spell out the process and fees in the lease. Make sure your insurance covers you against risks of injury or damage. Charge a reasonable deposit, and make sure the renter is responsible for adequate cleanup. Charge them if they fail to do so.
7) Electric vehicle charging stations
With explosive growth in the EV market, residents will soon expect charging stations in multifamily properties. While single-family homeowners can install their own stations, multifamily residents must depend on publicly available sites, with varying service levels. You can get ahead of the curve by installing charging stations at your property for additional multifamily revenue.
The economic case is easy to make. EVs save roughly $900 per year in gasoline costs. Thus, a reasonable monthly fee should be achievable.
This is a substantial investment in infrastructure and engineering so be sure to perform your due diligence. Get all the help you need with Qmerit, the leading installer of EV charging stations in homes and multi-family properties in the U.S.
8) The cost side of the NOI equation
Enhancing multifamily revenue is only one side of the NOI equation. The other side is cost reduction. Indeed, every dollar saved is a dollar earned.
But step one to controlling expenses is to automate your procurement and purchasing processes with technology. Depending on manual, antiquated, one-off processes is a recipe for failure.
Raiven can help you receive pre-negotiated discounts of 7-25% on multi-family supplies, including HVAC equipment, appliances, replacement parts and maintenance supplies from industry-leading suppliers like Carrier Enterprise, Ferguson, HD Supply, Office Depot, and more.
Raiven's Marketplace saves your employees time and money by providing one location for them to find and purchase products quickly and easily.
Raiven's digital buying assistant automatically finds products that are available and at the lowest price from our industry-leading suppliers and provides a comprehensive set of analytical tools and reports at your disposal.
Optimize your procurement and maintenance with Raiven to increase NOI and to easily implement all the necessary changes to get there. Contact us today for a free demo.