Electrical Contractors Can Win More Jobs and Make More Profit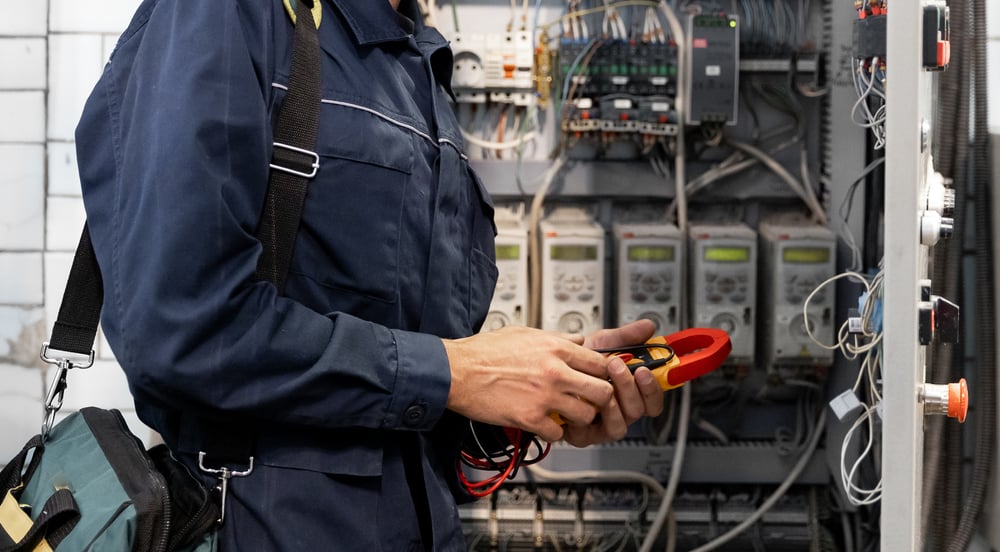 Author: Brett Knox
August 24, 2023 - 5 MIN. READ


A group purchasing organization (GPO) is a gathering of companies with the common goal of maximizing the purchasing power of its members through their combined purchasing power. By consolidating their purchases and negotiating their collective purchasing power, they can take advantage of favorable conditions and services (such as lower prices, flexible payment terms, efficient delivery solutions, and more) through the power of bulk buying, also known as economies of scale. Lower equipment and supply prices help you win more jobs and make more profit!
Group Purchasing is Not a New Concept
Group purchasing first emerged in 19th-century Europe in the form of cooperatives. Having moved from farms to cities during the Industrial Revolution, city workers no longer had easy access to fresh foods at affordable prices. They formed group cooperatives to purchase and transport their food from farms to markets in the cities where they lived.
The cooperatives used the combined purchasing power of their members for leverage to negotiate prices with farmers and provided a single point of contact and administration to provide a unified, more powerful voice.
Farmers formed their cooperatives to share common costs and logistics. In addition to food purchasers and farmers, workers formed cooperatives to represent their members in pressing their issues with employers. Such cooperatives also provided community structure and support for things like education.
Group Purchasing is a Proven Way to Save Money.
In the early 20th century, the cooperative model morphed into Group Purchasing Organizations (GPO). The key area of growth was in the healthcare industry. A healthcare group purchasing organization is a business entity that aggregates the purchasing power of hospitals, nursing homes, clinics and home health agencies to reduce prices for supplies and equipment and even staffing (surge planning for crises).
Recent studies showed that healthcare GPOs save up to $18 billion annually for their members. That amounts to 10-18% of average savings. Healthcare is probably the biggest user of GPOs. Notably, the United States General Services Administration (GSA) has its cooperative purchasing program, called FEDSched.
Over the years GPOs have expanded across numerous industries, including education, food services, manufacturing and legal services, and are expected to continue to grow. The principles are generally the same across industries and are similar to cooperatives, but members generally do not own the GPO organization.
The business model is that the member joins the GPO for specific products, services, and supplies. The GPO aggregates that volume and leverages it for lower prices or better terms contracts with suppliers. The member pays an annual fee for use, or the supplier pays a fee based on volume or both. The GPO acts as an agent for the members according to negotiated terms that may include price per unit, delivery time guarantees, warehousing, insurance, and indemnification, among others.
Major Benefits of GPOs
For a small to medium-sized electrical contractor (as opposed to a national, billion-dollar enterprise), GPOs provide key services that you may not have the resources or desire to do in-house. You must hire purchasing staff, buy the supporting technology, provide warehousing space, and invest working capital in inventory. You will have to hire and train the talent needed and offer benefits for support staff. They are not part of your core business and have a limited career path. They may leave, and you will have to replace them. A GPO solves all these issues.
Most of all, you do not have the purchasing power that GPOs have. Thus, getting the savings they can achieve for you may take much more work. Finally, a GPO will provide all the management information on your purchasing activity, so you always will know what you are buying at what price, delivery performance, and working capital costs.
Join a Group Purchasing Program to Win More Jobs and Make More Profit.
If you do not have a tight handle on costs, inventory, and deliveries, risks are lurking everywhere. Business is booming, but there are supply chain issues causing loss of profits, delays, shortages, and higher prices. If you cannot get project parts and supplies on schedule or at the right margin, the result is delays, lower profits, and lost business.
By joining a purchasing program, like , you can pay less on all your everyday purchases and you won't have to squabble with suppliers on discounts, service terms, priorities, and more because the GPO does it all for you.
Imagine having access to pre-negotiated discounts of 7%-30% from industry-leading manufacturers and distributors like ABB, ChargePoint, Grainger, Graybar, HD Supply, Home Depot, JuiceBox, Lowe's, Office Depot, Schneider Electric, and more.
In addition, Raiven provides the technology platform that enables your team to order contracted supplies electronically and provides real-time data on your purchases and deliveries. No more searching through invoices or Excel files and frantic phone calls to suppliers.
Ready to win more jobs and make more profit? Sign up for Raiven now to jump-start the benefits of group purchasing. For more information or a demo, contact us today!