Help Your Clients Save Money With an Electricity Usage Monitor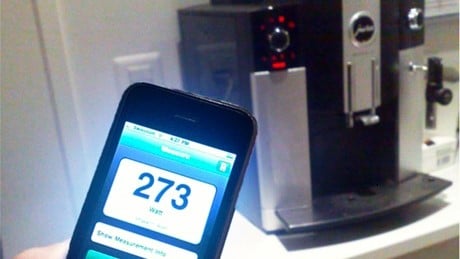 3 MIN. READ
What time of day does a home or business use the most power? You can help property owners and managers maximize their buildings' efficiency with smart technology and a little extra planning.
Executive summary
Peak-hour electricity prices are much higher than those during off-peak hours. Your clients can leverage electric usage monitoring technology to control their energy usage and take advantage of this rate disparity. In the process, they save money and reduce power consumption.
Timing is the key to electricity rates
Various factors affect electricity rates, but supply and demand are the most important. When demand is high, prices go up. When demand is low, prices go down. Electricity rates vary throughout the day, so limiting peak-hour usage and scheduling tasks during low-rate hours makes sense.
Install an in-home electricity usage monitor
The best way for your client to control the timing of energy usage in their homes is with a smart thermostat. Smart thermostats connect to the internet and are programmable by Wi-Fi. They use intelligent algorithms to "learn" your clients' preferences over time to schedule for maximum efficiency. And unlike simple programmable thermostats, they automate usage scheduling and are easy to use.
Smart thermostats track energy usage and scheduling information and store user data, including preferred temperature and HVAC system metrics. They operate like a thermostat combined with a computer or smartphone and can be configured to send maintenance reminder notifications to the HVAC contractor.
Most utilities encourage smart thermostats to help manage demand in their service areas. Some offer rebates for homeowners who purchase and install smart thermostats. You and your client should check the availability of this added benefit in your area.
Commercial building automation with an electricity usage monitor
An electricity usage monitor is a vital component of a forward-looking business. It's also a key part of a building automation system (BAS) in commercial and industrial buildings. A BAS is a comprehensive system that manages and controls HVAC and other operational functions like lighting in a large structure such as an office tower or factory. They monitor and automate all HVAC functions, including electric usage monitoring.
In addition to a centralized control and monitoring station, a BAS deploys a network of computerized sensors that remotely monitor systems and control points and track relevant metrics. In addition, they monitor and analyze numerous indoor and outdoor climate statistics to assemble a complete picture of all climate conditions in real-time.
Energy efficiency and cost management are the end goals of a BAS, and timing energy usage to correspond with lower cost, non-peak electricity rates is a critical piece. While much more complex than a smart thermostat, the objective of lowering power usage and cost through intelligent scheduling is a shared one.
Harness processing power to optimize HVAC
A building automation system (BAS) may include a range of capabilities, but electric usage monitoring is a primary function. Like smart thermostats, a BAS uses computer processing power and network connectivity to monitor, manage, and automate HVAC energy usage.
Since HVAC systems account for a large percentage of the power used in a commercial building, energy efficiency is vital. A BAS can optimize an HVAC system for maximum efficiency and enable adjustments on the fly to control usage and lower costs.
It can automate most building processes and allow for manual adjustments when needed. An essential part of this automation is collecting and storing performance and cost data. This data provides the inputs for the processing and algorithms that control usage and scheduling.
High-performance buildings are complex and depend on high-quality building automation systems to run well. Conditions both inside and outside the building must be accounted for.
For example, a well-designed BAS can use stored system data to calculate the best time for HVAC start-up functions based on electricity rates and time of day. A BAS also harnesses processing power to regulate the usage of outside air and optimize enthalpy inside the building.
Help your clients increase efficiency and save money
Whether with a smart thermostat in a home or a building automation system in a commercial building, electric usage monitoring can help all of your clients optimize their energy consumption.
As an HVAC contractor, you have powerful tools to help your clients become more efficient and reduce costs. Supply chain management and purchasing savings of equipment, parts, and supplies at deep discounts with Raiven Marketplace — including equipment for electric usage monitoring, saves your client money and your business.
Raiven Can Help
Raiven serves HVAC contractors with the lowest prices on equipment, parts, and maintenance supplies as well as a purchasing platform that makes buying fast and efficient. Key benefits include:
Pre-negotiated discounts of 7-25%+ from big name suppliers like Carrier, Ferguson, Grainger, Graybar, and more.
Supply chain alerts for price and product availability changes on the items that matter to you most.
Private marketplace houses all your preferred suppliers in one location for easy access to your discounts. No more bouncing around websites comparing prices.
AI-powered purchasing tools that find the lowest prices even when employees shop outside your preferred suppliers.
Raiven is your one stop to save time and money. Visit Raiven to learn what we can do for you.