How Can Contractors Improve Their Electrical Supply Chain?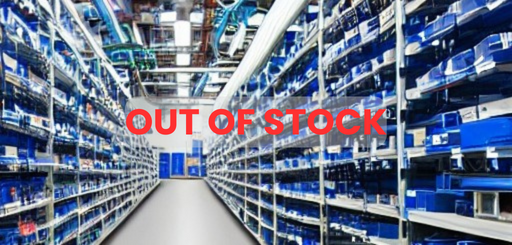 Author: Brett Knox
May 19, 2023 - 4 MIN. READ

A strong, sustainable electrical contractor supply chain is the lifeblood of your business. Keep that blood flowing with the following tips.
Executive summary
Electrical contractors have experienced more than their fair share of electrical-part supply chain issues over the past several years. The pandemic closed factories, ports, and air shipments. The war between Russia and Ukraine and US friction with China have caused further disruption.
But despite these larger problems, there are actions you can take to strengthen your electrical supply chain and succeed in a difficult market.
Current supply chain disruptions
Even after surviving the initial impacts of the pandemic, 71.8% of companies surveyed still report global supply chain disruptions. Increasing freight charges are one of the most commonly cited issues. By the middle of 2022, respondents indicated that ocean freight rates had increased by a minimum of 5%, with some reporting a 15% increase.
Air freight rates provided no relief. Roughly half of the companies surveyed reported a rate increase in the 5 to 14% range.
Freight is only part of the equation, though. Companies must first locate the required raw materials.
Both Russia and Ukraine supply large portions of the world's metal and chemical commodities. Their war makes the electrical parts supply chain issues more difficult to work around. In particular, the nickel, copper, platinum, and neon produced by the two countries are vital to batteries, electronics, and semiconductors.
Once the materials arrive on American shores, companies are still plagued by labor shortages and strikes amid higher demand for their finished products. As truck drivers reach retirement age, several factors contribute to the lack of replacements. Strict driver qualifications combined with a general lack of interest in choosing transportation as a viable career path make it difficult for logistics professionals to deliver products from the port of entry to the final destination.
For electrical contractors, these delays cost business. It is difficult to accurately bid on electrical projects when you are not certain of the final cost of your supplies or the time frame during which those supplies will arrive.
Create a more resilient supply chain
Oddly enough, even after the worst of the pandemic-related electrical parts supply chain issues should have resolved themselves, many electrical contractors are still finding it difficult to locate electrical equipment, particularly switchgear, load centers, meter housings, and panels.
Stimulus money flowed into virtually every pocket, and American consumers were ready for upgrades after spending months in isolation. Working from home, as the new normal, created a high demand for new housing, larger quarters, or simply a remodel of current square footage, to make living space function as an office or study room until normalcy returned.
However, with the price of raw materials still high, rising fuel costs, and unpredictable delivery times, many electrical contractors find themselves unable to take advantage of the increased demand for their services.
To avoid some of these supply chain woes, some companies have turned to reshoring their sources. Shorter supply chains consume less fuel, lowering that cost. Often, it is easier to communicate with domestic suppliers. Any language or time-zone barriers are removed, allowing electrical contractors to convey complex requests in a clear and timely manner.
Unfortunately, shortening your supply chain does not always guarantee that your company will receive the lowest available price. You will need to negotiate with multiple vendors and create redundancies within the supply chain so that you can turn to a secondary vendor when needed.
Group purchasing
Even after building some resilience into your supply chain, your purchasing power is limited to your annual buying volume. Group purchasing allows you to join with others to use your combined purchasing power to negotiate better pricing, inventory preference, and services.
Group purchasing advantages for your electrical contracting company include these:
Exclusive pricing. Because your companies have joined together, suppliers are more likely to offer special pricing to the group, knowing that they can make a profit from the quantities of materials purchased by the whole.
Time savings. The group negotiates prices, discounts, contract terms, and SLAs, freeing you or your purchasing team to concentrate on specialty items.
Greater negotiating power. Just as large corporations receive lower prices and additional benefits due to their size; your purchasing group will possess the negotiating power to experience the same benefits.
Lower costs. As an individual company, your purchasing department spends time preparing, evaluating, and awarding bids for supplies that meet your specifications. All these activities can be expensive. Group purchasing takes that responsibility off your company's shoulders.
Networking. Group purchasing not only saves you time and money on select supplies, but it also provides you with an excellent opportunity to meet other electrical contractors outside your market area. You can learn from their experiences and provide some of your hard-earned wisdom to newer members, as you network.
Cost analysis. A range of group purchasing programs can provide you with a cost analysis of what your spending would have been had you purchased a product on your own versus what you saved by using the group's purchasing power.
Supply chain management support. Your purchasing group may have other members in your area. If so, you can band together to select one centralized drop off point for your materials, thereby saving on shipping costs and helping to manage your supply chain.
Not every cooperative purchasing program is created equal. Take the time to evaluate which program provides the services and benefits that will increase your company's bottom line.
Raiven's Marketplace solution
Raiven Marketplace includes over 50 manufacturers and suppliers with pre-negotiated discounts and special pricing on thousands of SKUs, and a cloud-based purchasing platform that makes buying fast and easy while monitoring the stock and inventory levels of your suppliers.
Raiven optimizes your purchasing and supply chain management with the lowest prices on equipment, parts, and business essentials as well as a purchasing platform that makes buying fast and efficient. Key benefits include:
Pre-negotiated discounts that are generating average client savings of 7-25%+ from big name manufacturers and suppliers like ChargePoint, Graybar, Home Depot, Enel X JuiceBox, Lowe's, Schneider Electric, Sunbelt Rentals, and more.
Supply chain alerts for price and product availability changes on the items that matter to you most.
A private marketplace houses all your preferred suppliers in one location for easy access to your discounts. No more bouncing around websites comparing prices.
AI-powered purchasing tools that find the lowest prices even when employees shop outside your network.
Raiven is your one-stop-shop to save time and money. Visit Raiven to learn what we can do for you.