How the Inflation Reduction Act Will Impact HVAC Contractors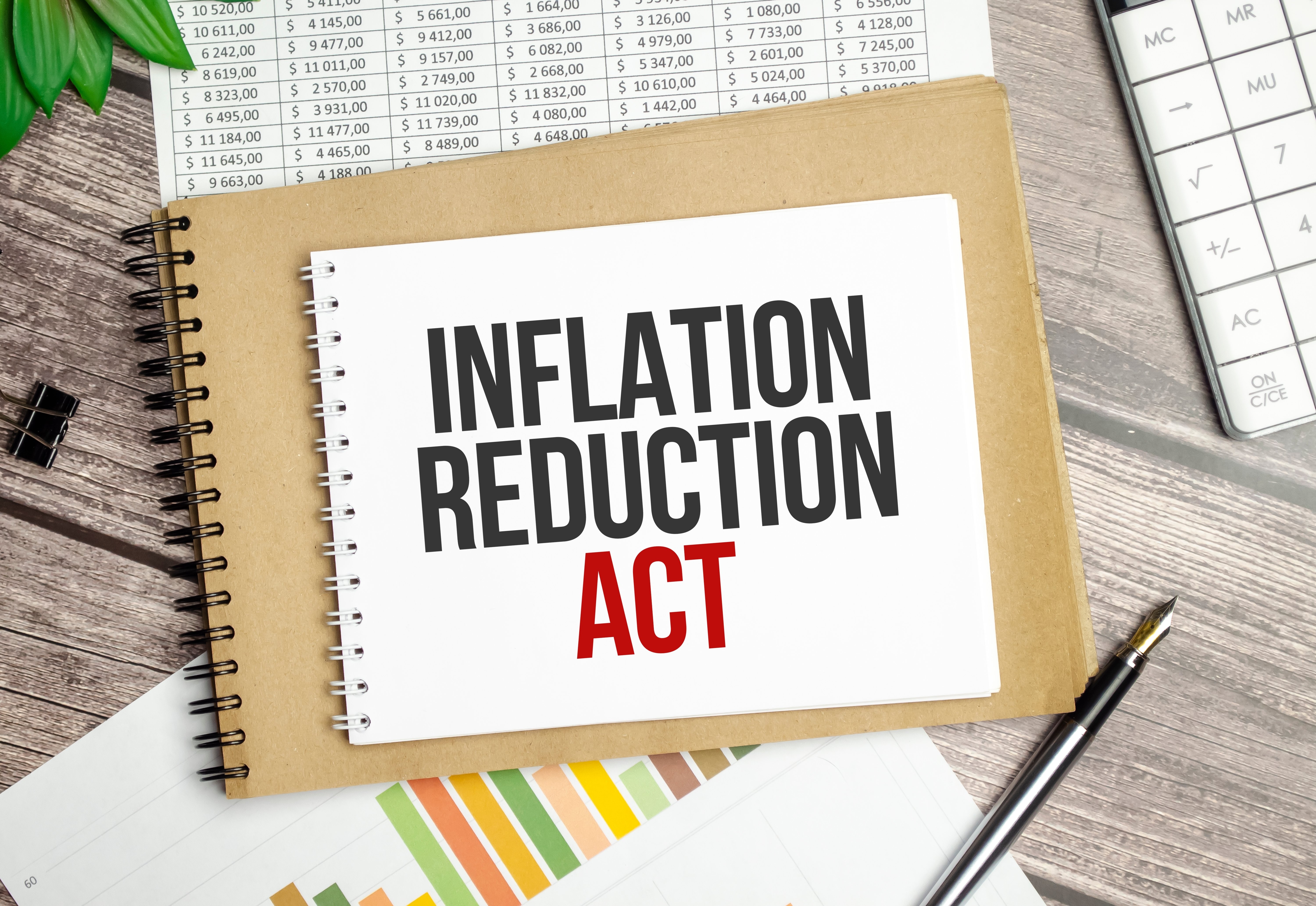 Author: Brett Knox
January 12, 2023 - 3 MIN. READ
With the Inflation Reduction Act being signed into law, the government has made the biggest investment in U.S history to fight climate change. This important legislation includes numerous benefits including tax credits and rebates to incentivize energy-efficient home upgrades.
For HVAC contractors, this program also indicates the arrival of a few key changes to customers' demands, as several industry-related tax credits aim to promote electrification and encourage homeowners to make eco-friendly upgrades.
Executive summary
This article will provide key takeaways that HVAC contractors should know about the Inflation Reduction Act. From rebates to future electrification trends, an HVAC contractor can plan around and even capitalize upon the impacts of this unprecedented move by the Biden Administration.
What is the Inflation Reduction Act?
As the trend toward more climate-friendly technologies continues, the U.S government has invested $369 billion in reducing climate change. According to the Department of Energy, the goal is to reduce carbon emissions by 40% by 2030.
The bill includes several incentives to accelerate the transition to clean energy sources, including substantial tax credits and rebates for those who invest in solar power, energy-efficient appliances, and electric vehicles.
Along with federal incentives, state and local programs offer even more incentives to residents, including funding for eco-friendly retrofits for homes and apartments.
An analysis of this act shows that it could cut the social costs of climate change by up to $1.9 trillion by 2050. Along with benefitting consumers, this law also has some advantages for HVAC contractors.
How the Inflation Reduction Act impacts HVAC contractors
With the incentives in this bill, the Rocky Mountain Institute predicts that it will result in millions of homes and buildings completing energy-efficient upgrades in the coming months.
One of the biggest rebates included in the program is for upgraded heat-pump technology for heating and cooling. Heat pumps are an energy-efficient option that can replace standard air-conditioning units requiring more electricity. The Inflation Reduction Act program offers a 30% tax credit for up to $2,000 to those who purchase and install heat pump systems.
With the transition away from traditional A/C systems, these incentives will change how HVAC contractors operate, as there will be an increased demand for heat-pump installation.
Benefits of heat pump systems
The advantages of heat-pump systems do not stop at tax credits. An HVAC company can provide these electrification solutions for better performance as well. These systems provide numerous benefits, making them an excellent choice for any building.
Five of the biggest benefits to heat pumps are:
Energy-Efficiency: Heat pump systems are one of the most energy-efficient systems, resulting in reduced operating costs and lower energy bills along with being eco-friendly.
Quiet Operation: The internal systems of a heat pump do not produce much noise, with the only sound coming from a fan system situated outside of the building.
Improved Air Quality: Heat pumps circulate air from outside the building using a filtration system, resulting in cleaner, quieter airflow. With proper maintenance, these systems can provide reliable improvements in air quality from traditional HVAC systems.

Reduced Carbon Emissions

: A heat pump is a sustainable option that relies less on fossil fuels for operation. Many climate experts believe that heat pumps play a crucial role in reducing carbon emissions.
Less Maintenance: Keeping heat pumps working at peak performance is an easy process. Customers can easily enjoy the long-lasting performance of their heat-pump systems with little maintenance and cleaning required.
The future trends of the electrical industry
The Inflation Reduction Act's climate initiatives showcase the goals of the U.S. moving forward, including reducing homeowners' reliance on natural gas, encouraging residents to switch to electrical appliances, and reducing each building's overall environmental impact.
Electrification aims to impact all aspects of a building. Whether it be switching to electric water heating, replacing or enhancing older, inefficient systems, or adopting new eco-friendly technologies, these changes all help create a more sustainable future.
Along with energy-efficient HVAC systems, the Inflation Reduction Act boosts rewards for consumers installing solar panels and purchasing electric vehicles. The law bumps the tax credit allotted to homeowners with solar panels to 30% for the next decade.
If you want to purchase an electric vehicle, you may qualify for a tax credit worth up to $7,500. A consumer can apply for these credits directly to the purchase starting in 2024. You will also receive additional credits if you install an EV charger on your property.
Raiven can help HVAC contractors benefit from electrification
Raiven serves HVAC and electrical contractors with the lowest prices on equipment, parts, and maintenance supplies as well as a purchasing platform that makes buying fast and efficient. Key benefits include:
Pre-negotiated discounts that are generating average client savings of 7-25%+ from industry leading suppliers like Carrier, Ferguson, Grainger, Graybar, Koch Filter, and more.
Supply chain alerts for price and product availability changes on the supplies that matter to you most.
Private marketplace houses all your preferred suppliers in one location for easy access to your discounts. No more bouncing around websites comparing prices.
AI-powered purchasing tools that find the lowest prices even when employees shop outside your preferred suppliers.
Raiven is your one stop to save time and money. Visit Raiven to learn what we can do for you.


Article Sources:

https://www.energy.gov/sites/default/files/2022-08/8.18%20InflationReductionAct_Factsheet_Final.pdf

https://www.whitehouse.gov/omb/briefing-room/2022/08/23/new-omb-analysis-the-inflation-reduction-act-will-significantly-cut-the-social-costs-of-climate-change/#:~:text=Because%20of%20the%20Inflation%20Reduction,by%20no%20later%20than%202050.

https://rmi.org/the-inflation-reduction-act-could-transform-the-us-buildings-sector/

https://www.mckinsey.com/industries/electric-power-and-natural-gas/our-insights/building-decarbonization-how-electric-heat-pumps-could-help-reduce-emissions-today-and-going-forward