Three HVAC Trends for Residential Contractors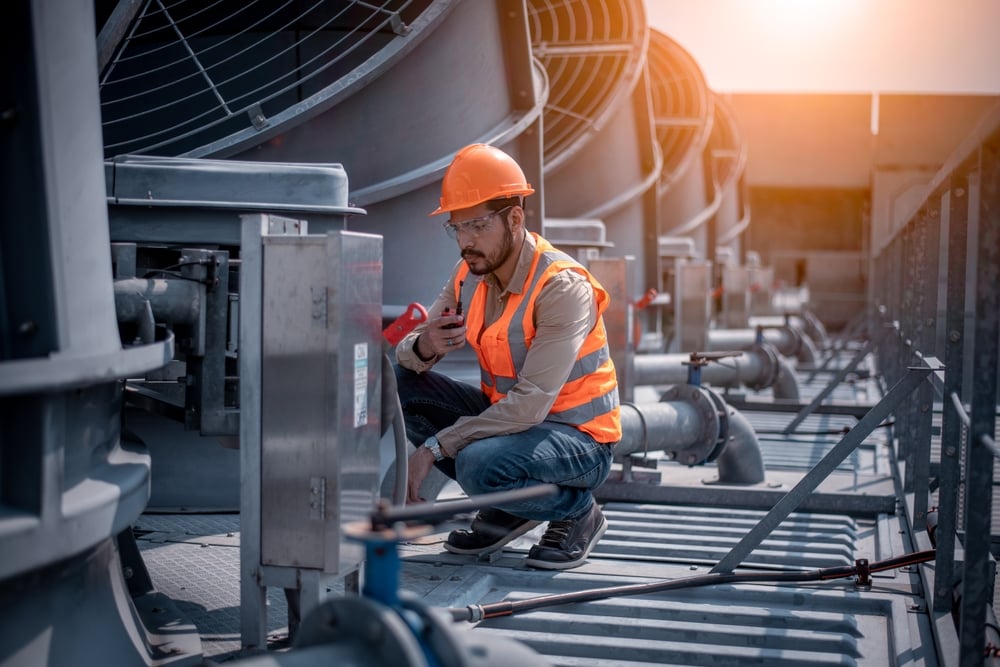 Author: Brett Knox
September 1, 2023 - 3 MIN. READ

Your knowledge and experience are your best assets when helping potential clients select a new HVAC system. You can help them afford the bells and whistles they want at a price within their budget.
Executive summary
HVAC systems and their installation methods change rapidly to meet client needs and government regulations. We're seeing an uptick in interest in energy efficiency, indoor air quality and saving money.
Energy Efficiency
Rising energy costs as well as a desire to reduce their carbon footprint, homeowners and some multifamily property owners are looking to upgrade their HVAC systems to much more efficient replacement units.
However, customers may be in for some sticker shock when getting new HVAC equipment. The US Department of Energy's updated SEER regulations took effect in January 2023. The previous rules did not account for real-world conditions that may adversely affect heating and cooling systems. While the new standards are more stringent, they also more accurately reflect the equipment's performance.
Combining a new HVAC system with a smart thermostat is a hot (or cool, depending on the season and location) is a great selling point for customers with old systems. Smart thermostats connect through a home's Wi-Fi network. Homeowners or multifamily property owners can adjust the temperature through a smartphone app. For as little as $60, customers can increase their energy efficiency and save as much as 8% on cooling costs.
Add a variable speed air handler to a SEER2 18+ system to drive optimal energy efficiency. Variable-speed handlers maintain a consistent temperature throughout a building. Single-speed handlers either run at full tilt or stop once the desired temperature is reached. This constant stop-and-start is not efficient. A variable-speed handler runs regularly, responding to the building's environment to maintain the temperature within about a degree.
Indoor air quality improvements
One of the key 2023 HVAC trends centers on indoor air quality. In the race to increase energy efficiency, many contractors sacrifice this consideration.
When installing or servicing HVAC systems, contractors should consider four main elements to improve indoor air quality:
Source control. In broad terms, source control removes whatever is directly causing poor indoor air quality. For many households, source control could mean switching from fossil fuels to electricity.
While many homeowners can simply open a window to allow fresh air circulation, not everyone has that opportunity. Most public buildings, such as hospitals, apartment buildings, schools, and offices, do not have operable windows. To make matters worse, building owners usually set the HVAC system to recirculate, shifting the same stale air from room to room. The American Society of Heating and Cooling Engineers (ASHRAE) is a US industrial body that sets standards for indoor air quality. ASHRAE recommends at least six air exchanges per hour through ventilation or filtration.
The MERV standard (minimum efficiency reporting values) for most indoor spaces should be at least MERV 13. Most existing HVAC systems can be upgraded to meet this standard. However, old systems may experience air leaks around the filters and may require replacement.
Air disinfecting. Ultraviolet (UV) light systems, for example, help to clean and purify the air in in a home or property by killing viruses, germs, and bacteria with UV light. The UV lights are installed in the ductwork or air handler of the HVAC system. Though expensive, for occupants with allergies, asthma and other lung conditions, these UV systems can be very effective.
Saving Your Customers Money
The HVAC supply chain is still not optimal. Copper and other materials continue to be more expensive than pre-COVID levels. Read the Supply Chain Forecast for the rest of 2023 for electrical-related materials.
Your customers know they want an efficient system but high price tags can dissuade them from making the right decision. Rising energy costs and inflation have caused them to freeze on their buying decisions or to choose a much less efficient system.
Hopefully, you're already using the federal tax credits available in the Inflation Reduction Act (IRA) and local utility rebates to help reduce the overall cost for the property owner. Your familiarity with the products that qualify for incentives and tax credits, such as IRA federal tax credits, will go far with customers who are on the fence about buying. Regarding the IRA, here's a great incentive summary from Rewiring America.
Drive Costs Down Further by Joining a Group Purchasing Program
If you're a small to mid-sized contractor, your buying power or negotiating power with your suppliers is based on how much you spend each year on equipment and materials. That's why big contractors have an advantage because they simply buy more than you do each year, so they get bigger discounts.
One way to overcome this is to join a group purchasing program like Raiven to drive down costs so you can gain a pricing advantage over your competition Companies like Raiven aggregate all the purchases of their members and negotiate with distributors and manufacturers based on this total purchasing power. This allows your company to buy equipment and supplies at deep discounts.
Win more jobs, make more money!
Members see discounts of 7% to 20% from suppliers you use today – Carrier, Ferguson, FedEx, Graybar, Grainger, Home Depot, Koch Filter, Lowe's, Office Depot, Sunbelt Rentals, and more. These savings immediately cut costs so you can win more jobs.
Members see discounts of 15% to 50% on office supplies, vehicles, shipping, uniforms and polo shirts, cell phone plans, and more. These savings immediately improve your profit because your overhead expenses go down.
AI-powered purchasing tools find where products are in-stock and at the lowest prices even when employees shop at Amazon or other non-preferred suppliers. This is a huge time-saver.
Receive Supply chain alerts for price and product availability changes on frequently purchased items as well as price trends on key product categories, which helps you determine when to stock-up on certain items.
At Raiven, we specialize in serving HVAC contractors, offering them unbeatable prices on equipment, parts, and maintenance supplies. But that's not all – our purchasing platform ensures that your buying experience is seamless and efficient.
Raiven is your one stop to win more jobs and make more money. Visit Raiven to learn what we can do for you!
Article Sources:

https://www.bobvila.com/articles/hvac-installation-trends/
https://www.raiven.com/blog/what-do-the-new-seer2-standards-mean-for-hvac-contractors
https://upgradedhome.com/pros-and-cons-variable-speed-air-handler/
https://www.scientificamerican.com/article/we-need-to-improve-indoor-air-quality-here-rsquo-s-how-and-why/
https://ftlfinance.com/2023-hvac-trends/
https://www.raiven.com/contractorplatform
https://www.raiven.com/about-us/
https://www.raiven.com/contact-us