Tips for Controlling Electrical Supplies Costs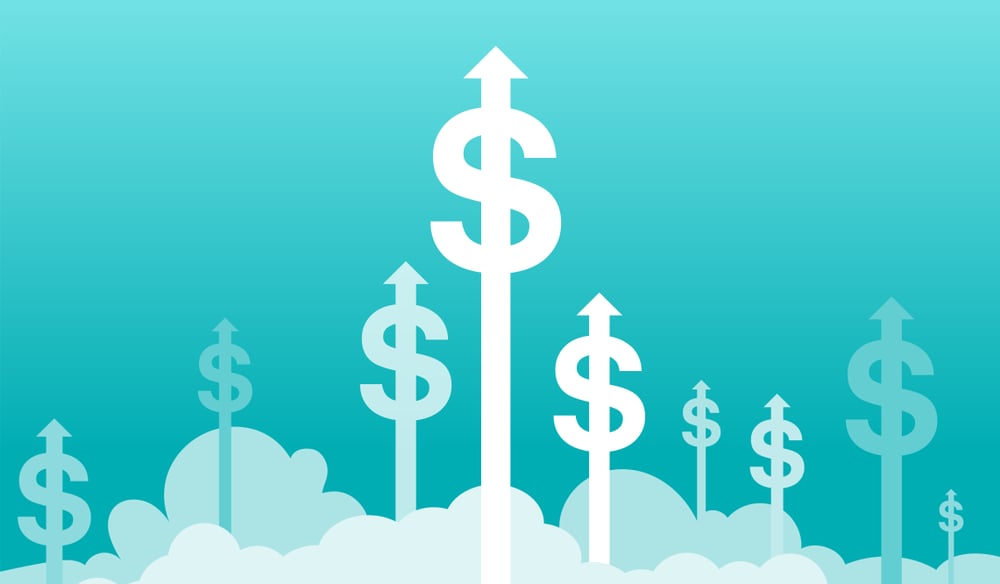 Author: Brett Knox
March 17, 2023 - 3 MIN. READ

Empower all your employees. As part of a team effort to lower costs and maximize profits, they can help you keep your electrical supplies cost at a minimum.
Executive Summary
No one can predict future markets with 100% accuracy, but you do have control over several key aspects of your supply chain. This article discusses recent market fluctuations and how you can navigate them to help keep your electrical supply costs down.
Introduction
Pricing for electrical parts and supplies continues to rise in 2023, and while relief is possible, many of the problems stem from the ongoing war in Ukraine, which is hampering the overall supply of key metals used in manufacturing wire, breakers, and other components.
As a result of these climbing electrical supplies costs, profit margins are being squeezed for many businesses, including electrical contractors. While raising your prices is one remedy, doing so will ultimately make your bids less competitive in a recessionary period. However, planning strategically, analyzing the market, and adjusting your purchasing practices can offer similar relief without the need to raise your rates.
Plan your electrical supplies costs in advance
Volatility has been the keyword for electrical supply costs over the last two years. When bidding for contracts, it's important to keep a close eye on trends and analyses of the electrical supply chain.
Additionally, rising interest rates are causing a drop in new mortgage loans and, consequently, a decrease in the number of construction projects taking place. However, even with the subsequent lower demand for raw materials, some manufacturers reported a 6- to 12-month lead time for products they use every day.
But with careful planning, there are ways to overcome last minute shortages of key supplies you need. Utilize data on your previous year's electrical supply spend, and try to predict your anticipated spend for the future. Continually track your actual workload against your predicted workload to help with inventory management and consider stocking up on these supplies.
Keep in mind that the past few years have not been "business as usual." The war in Ukraine impacted the raw materials market for raw materials and metals, and China's "zero tolerance" policy regarding COVID has resulted in the closure of many major manufacturing sectors and shipping ports.
Supply chain planning
Supply chain planning allows your company to balance supply and demand so that you can keep costs low and maximize your profits.
Try separating your needs into categories such as wire and cable, panels, circuit breakers, switchgear, transformers, and other necessities. This granular breakdown of your electrical supplies costs lets you compare your demands with similar companies on a global scale. These insights can tell you what materials to purchase regardless of cost — and which ones to wait on for a potential drop in price.
A large portion of your purchasing power depends on your warehousing capacity. Determine the cost of your warehouse space per square foot and devote the most expensive storage options to supplies that are more difficult to obtain but necessary for you to bid on contracts. If possible, work with suppliers willing to be a virtual warehouse for your company. This way, the supplier stores supplies for you and provides them when you need them, lowering your overall electrical supplies cost.
Bidding and supply contracts
Competitive bidding requires your procurement team to respond to a request for proposal (RFP) with a competitive bid. Ideally, these bids will include products you have determined you will need to purchase in bulk quantities.
In general, suppliers prefer larger and ongoing projects, such as those in RFPs, because they are assured that a certain quantity of their product will be sold for the duration of the contract. So putting your supply needs out for bid allows your company to be more attractive to distributors so you can receive greater discounts and be assured of supply allocations.
Competitive bidding also improves cost control as it requires your procurement team to analyze bid specifications to determine actual vs. "standard" specifications. It also lets you convert a time-delineated contract into a long-term supplier relationship, should the product quality and price be beneficial to your company.
Require compliance
One of the fastest ways for your company to bleed profits is allowing your employees to purchase items from whichever suppliers they prefer. Not only do you lose the time and expense of your procurement team bidding, evaluating, and awarding contracts, but you lose the value of the negotiated pricing itself. You may also run into compliance issues if your company does not reach the contracted quantity with these suppliers.
The most effective means to ensure contract compliance is through technology. Empower your employees with a purchasing platform that only shows them products and supplies from your preferred suppliers when making purchasing decisions, and tools that help redirect them when they venture outside your preferred suppliers. They will be less likely to order from suppliers outside of your procurement team's scope, saving your business time and money.
Raiven's Can Help
Raiven optimizes your purchasing and supply chain management with the lowest prices on equipment, parts, and maintenance supplies due to our $500M in buying power as well as a purchasing platform that makes buying fast and efficient. Key benefits include:
Pre-negotiated discounts that are generating average client savings of 7-25%+ from big name suppliers like Graybar, Sonepar, Home Depot, Lowe's, Sunbelt Rentals, Grainger, Office Depot, and more.
Supply chain alerts for price and product availability changes on the items that matter to you most.
Private marketplace houses all your preferred suppliers in one location for easy access to your discounts. No more bouncing around websites comparing prices.
AI-powered purchasing tools that find the lowest prices even when employees shop outside your network.
Raiven is your one stop shop to save time and money. Visit Raiven to learn what we can do for you.