Top 6 Speed Bumps Impacting Electrification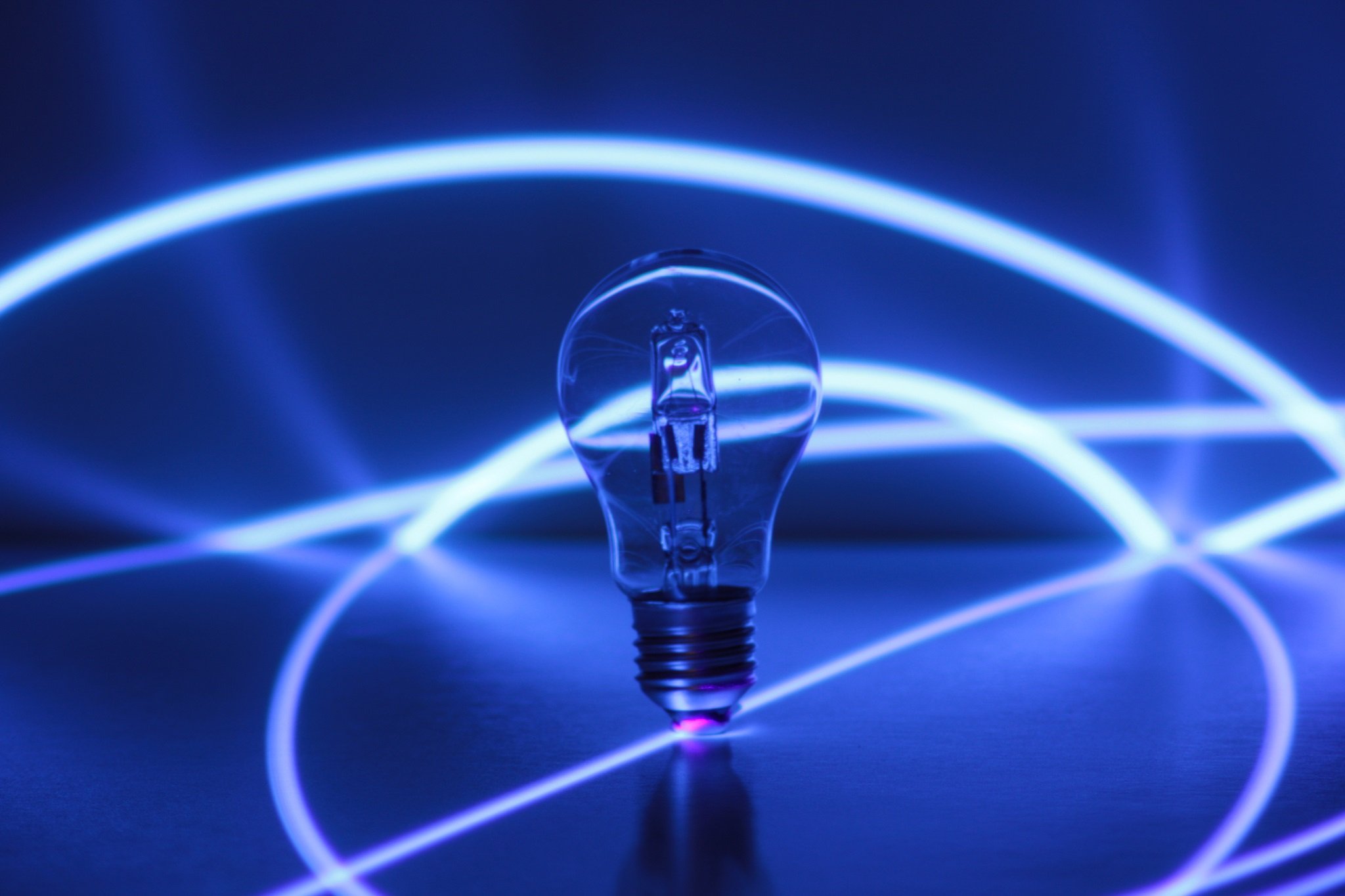 Author: Brett Knox
August 9, 2022 - 4 MIN. READ


Electrification is the future and an almost inevitable transition toward a more sustainable way of life. But inevitable or not, total electrification has been slow in coming. So, what is the hold-up?
The electrification barrier
The electrification barrier is not one thing but a combination of items slowing the move away from fossil fuels. Let's look at some of these hurdles and potential solutions.
What is electrification?
Before looking at barriers, let us revisit the definition of electrification. Electrification is the elimination of fossil fuels used to power vehicles, homes, and businesses and replacing them with clean electric power.
The future is fewer gas-powered cars, gas furnaces and cooktops, gas water heaters, and conventional air conditioners. And more electric vehicles (EVs), heat pumps for heating and cooling, battery storage, and renewable energy sources like wind and solar.
The changes will occur not just at home but everywhere, including where you work and how you get there.
Hurdles to total electrification.
Now, let's talk about what's holding us back from an electrified future. These range from grid capacity to regulatory issues.
Many stakeholders, many agendas.
In a new report on the state of electrification, the American Public Power Association lays out the state of electrification, including challenges and possible solutions. The report outlines the many stakeholders involved and the different perspectives they bring. Negotiating solutions between these parties' concerns will take some compromise.
1. Electrical grid capacity.
The electrical grid plays an essential role in electrification, and the power available on the grid may fall short as electrification ramps up. After all, millions of new EVs, heat pumps, and other electrical-based equipment will tax the grid beyond its limits, and upgrades may be needed to keep the power on.
Fortunately, new solar and wind farms are coming online, often replacing old coal or gas power plants. Upgrading the grid will require careful planning and healthy doses of capital.
2. Existing electrical service.
In the U.S., most homes and commercial buildings were built before 1980 and their electrical service capacity reflects the needs of that era. Today, people have multiple computers, multiple refrigerators, air conditioning (less than 30% had A/C before 1980, now it's over 75%) so most homes and buildings are not ready for electrification. which few had before businesses have acceptable electrical services for their time but are not ready for electrification. Electrical service upgrades, such as larger capacity service panels, will be needed to meet higher load requirements of electric water heaters and heat pumps. These upgrades can be time-consuming and expensive.
3. Affordability.
Electrification costs can be unaffordable for some lower- and middle-income customers. Electrification tends to lower costs over time, but initial electrification costs can be too high for some. So, affordability may be a significant issue. But incentive programs can help to ease the burden and enable a path to electrification for everyone.
4. EV charging station availability.
For many, EVs are the first step on the electrification journey. Yet range anxiety can cause concern for some drivers, and a lack of reliable charging access will keep some individuals from making the switch.
Home charging solutions are an excellent option, but public charging stations should be a priority. For those without a charger where they live, a charger at work or another convenient location is a must.
5. Battery storage availability.
Wind and solar power costs are declining rapidly, and renewable energy sources are on the rise. But what happens when the sun isn't shining, or the wind isn't blowing? New technology promises to make solar and wind power available regardless of the weather. In the interim, Scalable power storage is the solution. It is a vital component for renewables and electrification in general but the current supply chain challenges have impacted manufacturers and their ability to deliver at scale.
6. Regulatory issues.
In some cases, regulations have been stacked against the movement for electrification as a way to protect entrenched business interests. For instance, regulatory resistance can slow progress in areas where coal or oil is a significant part of the economy.
New regulations can make electrification easier in some cases. For instance, many communities are amending their building codes to encourage or even require electrification for new buildings.
What it means for HVAC and Electrical contractors
Market and government regulatory forces will continue to drive electrification in the U.S. Although there are short-term speed bumps, electrification will happen throughout the U.S. over the next decade. It's impact will be the equivalent of the industrial revolution and the digital revolution.
As an HVAC or electrical contractor, do you jump in at the early stages of the movement to gain an advantage or wait until the market has matured and chase the market leaders?
Electrical Contractors are in a prime position
As an electrical contractor, you already have the fundamental skills to jump into electrification. It simply requires you to expand your knowledge and skills pertaining to inverters, battery storage, EV charging stations, bi-directional charging, smart panels, and the integration of all these technologies. Given electrification will be a multi-decade opportunity, now is the time to begin.
If you haven't already, partnering with HVAC companies is also a wise idea since they will be receiving a growing number of inquiries for electrification measures. This is a great lead source and opportunity to share leads between you since you'll also likely be asked about contractor recommendations for heat pumps and electric water heating.
If you're interested in accelerating your electrification business, we'd encourage you to contact Qmerit, which is the national leader in residential and multi-family EV charger installations and electrification solutions. Qmerit is contracted with Ford, Chevy, Mercedes-Benz and all the other EV manufacturers to install charging stations for the EV buyers.
HVAC Contractors can have a seat at the electrification table
Other than electrical baseboard heaters, furnaces have run on different types of fossil fuels since they were invented. Electrification changes the equation and makes electricity the primary power source. Once a customer calls you about an electric heat pump, ductless mini-split or an electric water heater, this opens up the potential for additional electrification measures, such as battery storage, smart panels, and a host of other electricity-based solutions. But, is electrification part of your longer-term business plan and do you have the electrical expertise to capitalize?
How can HVAC contractors expand their electrical capabilities?
Growing your electrical expertise and capabilities is a necessary step if you're going to pursue electrification opportunities. There are a couple of ways to get there, including:
Hire electricians – You could add electricians or send some of your staff for electrical training. While this may be the most expensive path, in the long run, it "builds your bench" and gives you complete control over your projects and increases profitability.
Subcontract to electrical contractors – By bringing subcontractors to work on one or more projects, you can fill a gap quickly. However, this approach can lead to logistical problems and can work short-term while you increase lead volume.
Joint venture with an electrical contractor – This approach can enable you to compete immediately for jobs that need electrical expertise with a trusted partner but it can introduce complications and often take a significant amount of time to finalize. However, if you're in a market like the west coast where electrification is gaining significant traction, it might be worth exploring with the right partner.
Every contractor and market is different, and only you know the best approach for you. Many contractors find that a combination of these approaches works best and depend on subcontractors or partners while they develop their own capabilities.
In summary
Despite the barriers to an electrified future, the transition to full electrification is progressing. These barriers are challenging but will be overcome with enough time and effort.
As an HVAC contractor, you can play a leadership role in building a more sustainable, electrified future. Adapting your business model to emphasize electrical work in your HVAC projects is a critical first step, along with refining and expanding your electrical supply chains.
Raiven helps HVAC and electrical contractors take the lead in electrification
Raiven serves HVAC and electrical contractors with the lowest prices on equipment, parts, and maintenance supplies as well as a purchasing platform that makes buying fast and efficient. Key benefits include:
Pre-negotiated discounts of 7-25%+ from industry leading suppliers like Carrier, ChargePoint, Ferguson, Grainger, Graybar, JuiceBox, Koch Filter, WallBox, and more.
Supply chain alerts for price and product availability changes on the supplies that matter to you most.
Private marketplace houses all your preferred suppliers in one location for easy access to your discounts. No more bouncing around websites comparing prices.
AI-powered purchasing tools that find the lowest prices even when employees shop outside your preferred suppliers.
Raiven is your one stop to save time and money. Visit Raiven to learn what we can do for you.