What Biden's Infrastructure Bill Means for Multi-Family Properties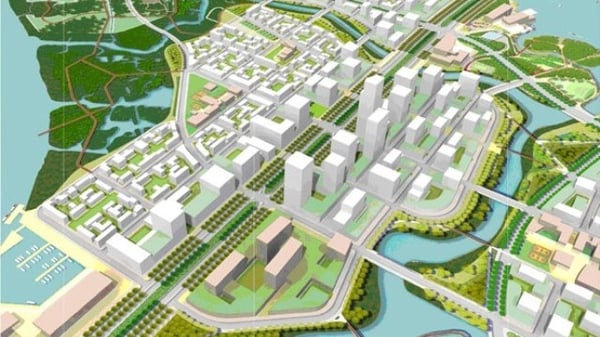 4 MIN. READ
President Biden's infrastructure bill has enormous implications for the entire country and may have unexpected consequences for the multi-family industry.
Most importantly, the tax increases and ongoing housing crisis may become drivers for a new boom in the prominence of multi-family properties. We will dig into the infrastructure bill and highlight some of its promises.
Biden's infrastructure bill overview
Biden's campaign slogan of "build back better" was a common refrain when he was running for president, and now that he is in office the pressure is on for his administration to deliver on the $2 trillion promise. The infrastructure bill is a key part of the plan. With a price tag of about $1.2 trillion, it promises to create jobs and rebuild the country's failing infrastructure.
Investments in infrastructure and job creation
The core focus of the administration's bill is to invest in major infrastructure projects across the country.
These projects include:
Clean transportation infrastructure. This focuses on the decarbonization and electrification of our transportation systems. The government will invest big money into rail systems, public access to transportation, and the expansion and support of the electrification charging network for electric vehicles (EVs), especially in rural or economically disadvantaged areas.

Roads and bridges.

This will target failing and degraded bridge and road systems, as well as create networks for non-motorized vehicles and pedestrians. This would be the largest investment since the creation of the interstate highway system.
Broadband expansion. This program will aim to close the digital divide and provide high-speed internet to all Americans at reduced rates.
Focus on sustainability, renewable energy and electrification
Climate change and the efforts to combat greenhouse gas emissions are a big part of the infrastructure plan. The goal is to reduce carbon emissions while providing the essential services the people need and depend on.
These initiatives include:
Building a network of EV charging stations across the country with a focus on rural municipalities and economically disadvantaged areas. This would be the biggest investment in EV infrastructure in U.S. history, with plans to build

500,000 charging stations.

Goals to electrify thousands of school busses and transit buses to help combat carbon emissions. It also aims to help domestic manufacturers get to zero emissions.

A clean water plan to remove all lead piping and service lines. This will provide clean drinking water to 10 million Americans and more than

400,0000 schools and child care facilities that currently do not have access to clean water.
Biden's infrastructure plan has some lofty goals. If implemented, they have the chance to boost the economy, create jobs, and help clean up the environment. The plan also has ideas on how to impact the multi-family housing industry in a unique way.
Implications for the multi-family industry
The infrastructure bill has goodies packed in it that it targets the multi-family housing industry. This is an area of interest for investors, owners, and multi-family managers, as it may change the landscape of the industry literally and figuratively.
There is a hard focus on affordable housing, a key component of the bill as efforts to provide safe and affordable housing are centerstage. Impoverished communities have challenges attaining the American dream of owning their own homes and climbing the property ladder. The infrastructure bill will incentivize local communities to create an atmosphere that will encourage and help families attain affordable housing.
The bill focuses on multi-family construction and development, and this could create wins for some, but leaving multi-family housing as the main option, will likely leave others out.
Exclusionary zoning, common among many municipalities, have a disparate impact on low-income families. Because most low-income residents cannot afford to buy plots of land or housing in many residential areas, they are often relegated to crowded inner cities where the housing stock is less than ideal.
The infrastructure bill will allow multi-family housing to be erected in traditionally residential zones, creating a potentially interesting result. This aims to help with diversity and inclusion in cities across the country. Meanwhile, a considerable amount of funding is pegged for multi-family projects in low-income areas. This hopes to stimulate local investors and owners to transform, build new, and renovate an existing building into multi-family units.
If the infrastructure bill becomes law, it will create major waves in the housing industry, and many local officials, politicians, and business people are already scrambling to get in line to get a piece of the trillion-dollar infrastructure pie.
Raiven delivers support
However you decide to take advantage of the new infrastructure bill, Raiven can save you money when you procure EV charging station infrastructure or renovations for low income housing.
Raiven's multifamily clients like Lyon Living, Core Realty and Oaks Property Management all realize 7% - 25% savings from top suppliers like HD Supply, Ferguson, Grainger, Graybar, based on Raiven's aggregated buying power.
For more information on how Raiven can help, contact us today.