What Do the New SEER2 Standards Mean for HVAC Contractors?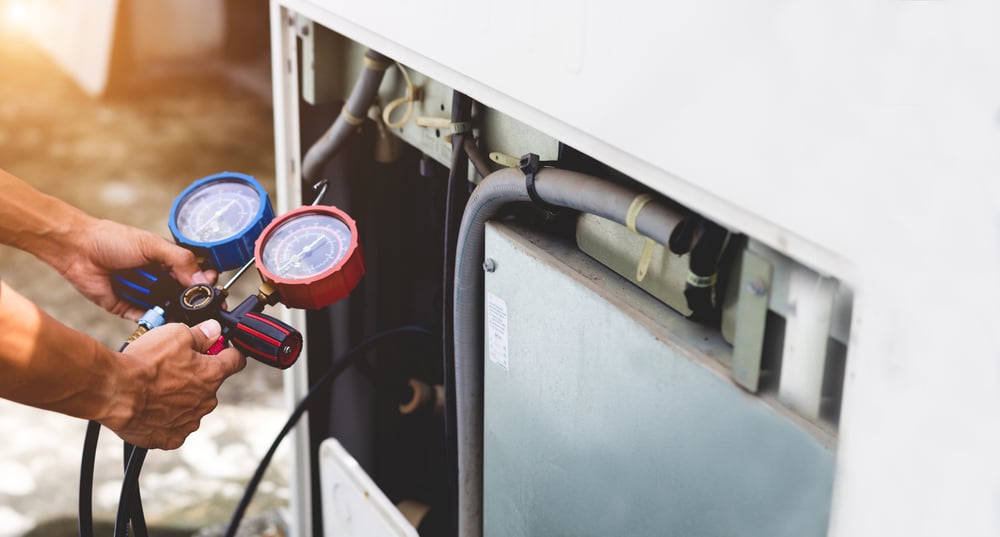 Author: Brett Knox
January 12, 2023 - 4 MIN. READ


Bob Dylan's famous lyrics still ring true: "The times, they are a-changin'." Explore the upcoming Department of Energy's efficiency standards and the steps you can take now to mitigate their effect on your HVAC business.
Introduction
We all know the new SEER2 standards are coming – and soon. The following article outlines the changes that you can anticipate and how they may affect your HVAC business.
When do the new standards take effect?
The new energy efficiency standards arrived on January 1, 2023.
The US Department of Energy determined that the new SEER2 standards and testing more closely emulate real-world circumstances. Therefore, the Energy Department decided to implement the new standards and testing as soon as possible.
What is the difference between the two standards?
The original SEER standards were implemented to create a measure of energy efficiency. Unfortunately, the original standards did not take into account things such as poorly designed ductwork or other real-world conditions.
The new HVAC efficiency standards utilize the M1 blowing procedure to replicate existing conditions. The United States is now divided into three climatic regions, with some basic requirements existing across all regions:
Heat pumps are required to meet a rating of 14.3 and an HSPF2 of 7.5.
Residential units are required to meet a minimum rating of 13.4.
Packaged heat pumps are required to meet a minimum rating of 13.4 and an HSPF2 of 6.7.
Additional cooling requirements vary by region.
In the northern region, encompassing 29 contiguous states plus Alaska, all residential air conditioning units must meet a new rating of 13.4.
In the southeast region, encompassing 15 contiguous states as well as the District of Columbia and Hawaii, all residential air conditioning units below 45,000 BTUs must meet a new rating of 14.3. Units between 45,000 and 65,000 BTUs must meet a new rating of 13.8.
In the southwest region, encompassing four contiguous states, residential air conditioning units below 45,000 BTUs must meet a new rating of 14.3 and an EER2 rating of 11.7. The EER2 rating can be as low as 9.8 if the new rating is equal to or greater than 15.2. Units between 45,000 and 65,000 BTWs must meet a new rating of 13.8 and an EER2 rating of 11.2. The EER2 rating can be as low as 98 if the new rating is equal to or greater than 15.2.
Overall, the new standards will impact the external static pressure testing by a factor of 5. This measure includes many parts of commercial and residential HVAC systems, such as air conditioning units, gas furnaces, and heat pumps.
Funding new systems via government incentives
The federal government provides funding for energy-efficient HVAC systems indirectly through state agencies and other non-profit entities.
Grant programs include:
The Weatherization Assistance Program
Low Income Home Energy Assistance Program (LHEAP)
Energy Star Program
For homeowners with credit issues, many HVAC companies offer in-house financing for new systems or rent-to-own options. Such companies provide this service with no credit checks, allowing homeowners to repair their credit by making timely payments without taking a hit on their credit score.
Your customers may also be able to tap into their Flexible Spending Accounts if the new system is a medical necessity. FSA loans save qualifying homeowners from the nuisance of outside financing while providing it at a tax-free rate.
Additionally, the newest funding stream through the Inflation Reduction Act provides up to $14,000 in rebates for qualifying home upgrades that increase energy efficiency.
The High-Efficiency Electric Home Rebate Act works with low- to moderate-income families. The main purpose of the act is to provide funding that creates healthier indoor air conditions and a reduced carbon footprint for these households. The act covers both the purchase and the installation of heat pumps and HVAC systems.
How will the change affect the HVAC supply chain?
As the Department of Energy regulations stipulate, equipment manufactured and installed after January 1, 2023, must comply with the new SEER2 standards. Current inventory is exempt from the updated testing standards, assuming that it is installed before the end-of-year deadline.
For your residential and commercial HVAC customers, this requirement means that you should reach out to them immediately. A service call now may save your customer thousands of dollars in the cost of installing a new system under these new regulations.
For those customers whose system is on the edge of requiring replacement, consider offering a discount on current equipment that may not meet upcoming standards. The cost of replacing an HVAC system after the new regulations take effect may increase by as much as 30%.
Lately, the only thing less predictable than the weather is your supply chain. The new regulations are especially burdensome for HVAC contractors in the southeast and the southwest, as those standards are more stringent than in the northern region.
Check your inventory for equipment that may become obsolete as a part of the new regulations. If possible, move equipment from the northern region to the less restrictive regions for reuse. If you are only located in the northern region, consider selling or trading obsolete equipment with HVAC contractors in other regions who could use the items.
Finally, be mindful of the many causes of global supply chain disruptions that will impact your company's ability to acquire parts, supplies, and entire HVAC systems. Develop relationships with trusted vendors who will ensure that you have the new equipment that you need when you need it.
Raiven is your trusted purchasing partner
Raiven serves HVAC and electrical contractors with the lowest prices on equipment, parts, and maintenance supplies as well as a purchasing platform that makes buying fast and efficient. Key benefits include:
Pre-negotiated discounts that are generating average client savings of 7-25%+ from industry-leading suppliers like Carrier, Ferguson, Grainger, Graybar, Koch Filter, and more.
Supply chain alerts for price and product availability changes on the supplies that matter to you most.
Private marketplace houses all your preferred suppliers in one location for easy access to your discounts. No more bouncing around websites comparing prices.
AI-powered purchasing tools that find the lowest prices even when employees shop outside your preferred suppliers.
Raiven is your one stop to save time and money. Visit Raiven to learn how you can reduce costs by up to 25%.