Find In-stock Products At The Lowest Prices

Stop spending hours searching supplier websites for products in-stock. Let Raiven's advanced technology find them for you!

While you shop online, Raiven's advanced algorithm searches your suppliers' inventory for the product you are viewing. When it finds the product in-stock and at a lower price, it will immediately alert you!
1. Shop on one of your favorite supplier websites
While you shop on Amazon or other supplier websites, Raiven will automatically find the price and quantity available for the product you're viewing at your preferred suppliers!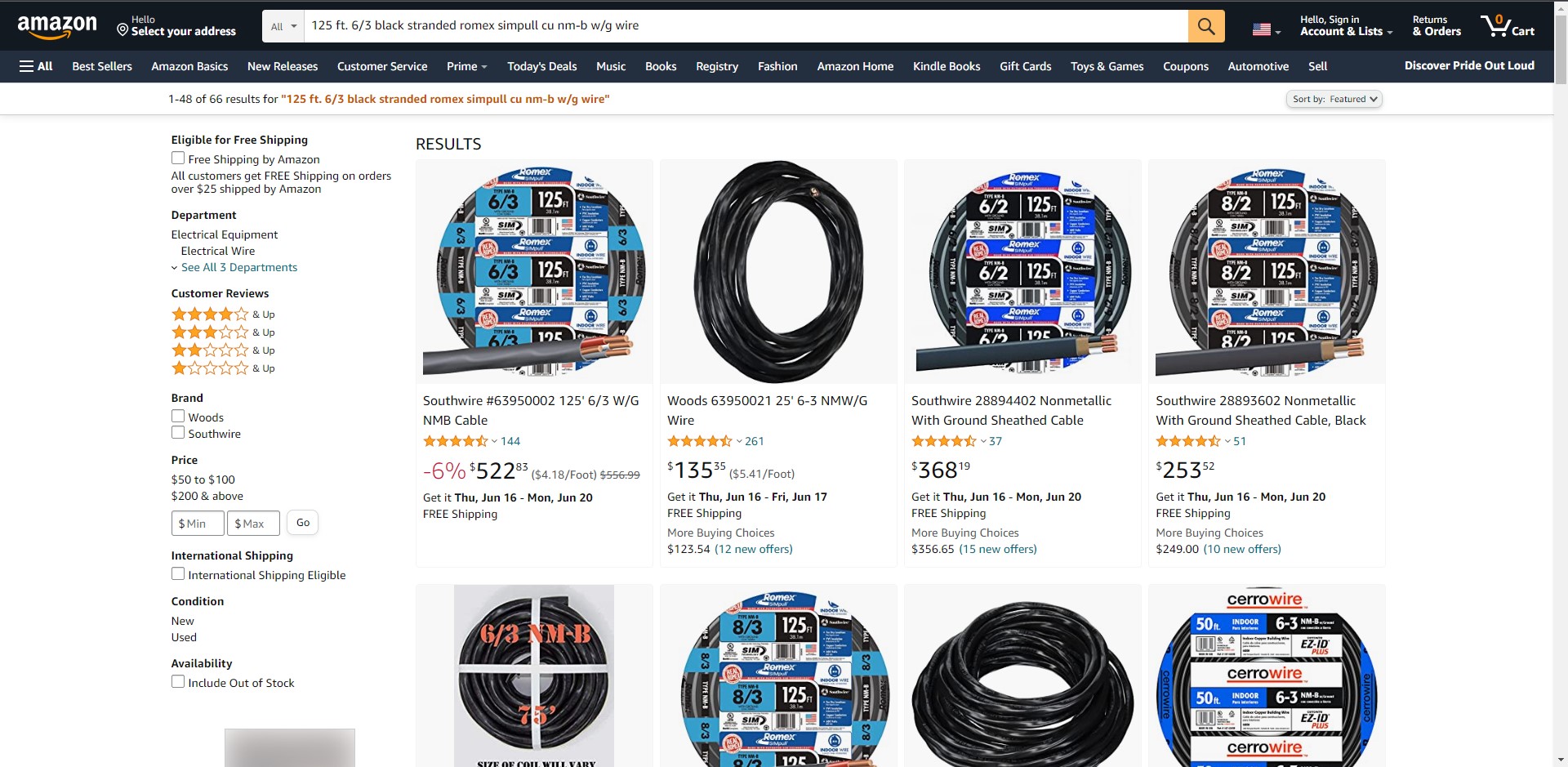 2. Raiven will find the best deals
As you view different product pages, Raiven pops up when it finds the same product in-stock at a lower price from one of your preferred suppliers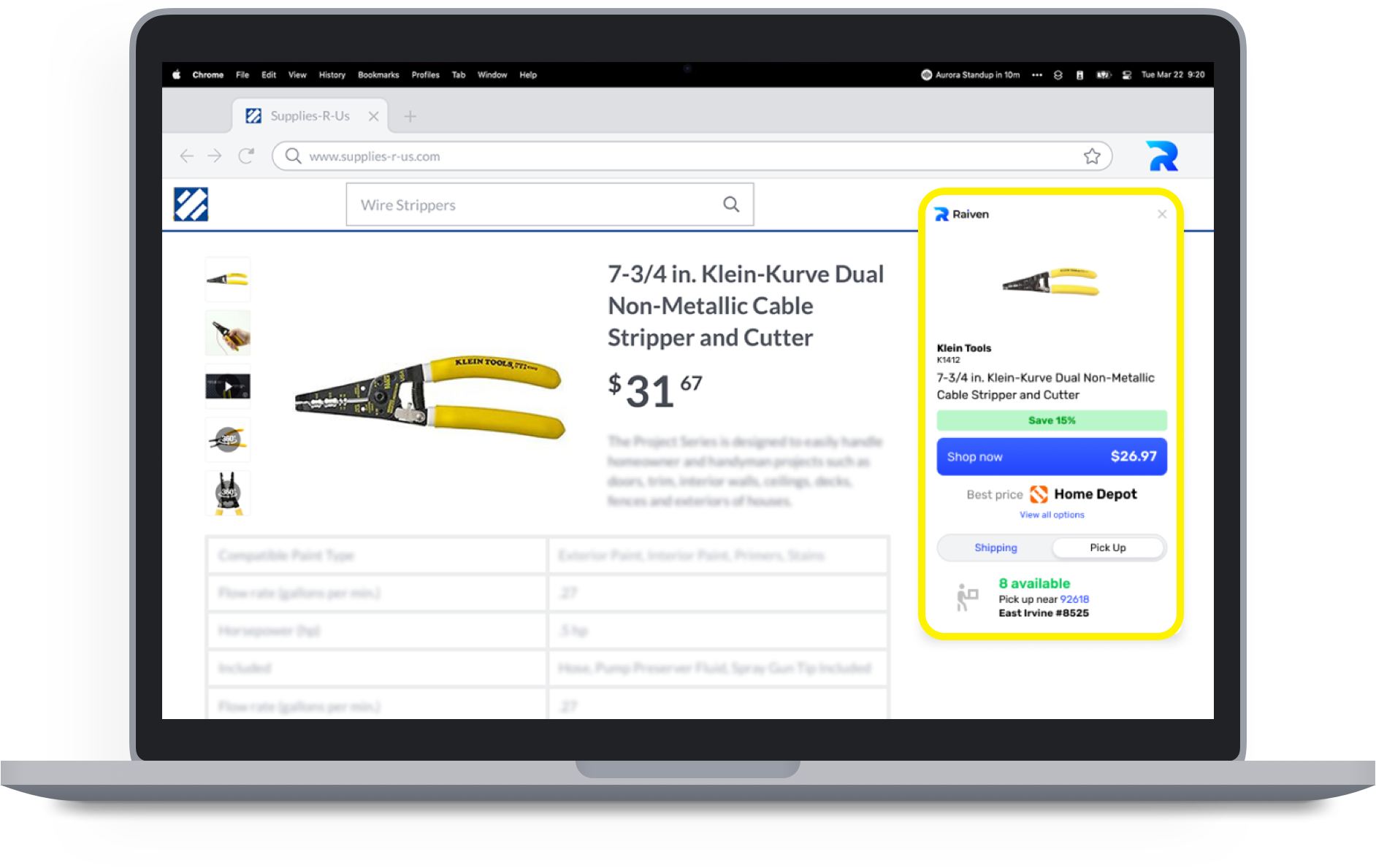 Control Rogue & Maverick Spending
Rogue spending is the bane of all procurement departments but not anymore.
The combination of Raiven Marketplace and the digital buying assistant finally gives procurement departments the tools to dramatically reduce rogue and maverick spending.
Using Raiven Marketplace gives your employees a single location for all their purchasing needs so there's no excuse for buying from unapproved suppliers. While the digital buying assistant alerts employees when your preferred suppliers have products in-stock when employees shop on unapproved supplier websites.
Visibility Into Rogue & Maverick Spending
A big challenge in trying to stop rogue spending is figuring out who is actually doing all the maverick spending.

Today, you've got to track down p-card or credit card statements, evaluate PO's or call managers to find out who is doing the purchasing.

Not anymore. With Raiven, you can access reports that show who was buying outside the Marketplace or ignoring pop up alerts. You now have visibility into the magnitude of the problem – is it a few individuals, particular office locations or a systemic problem everywhere? Raiven can show you.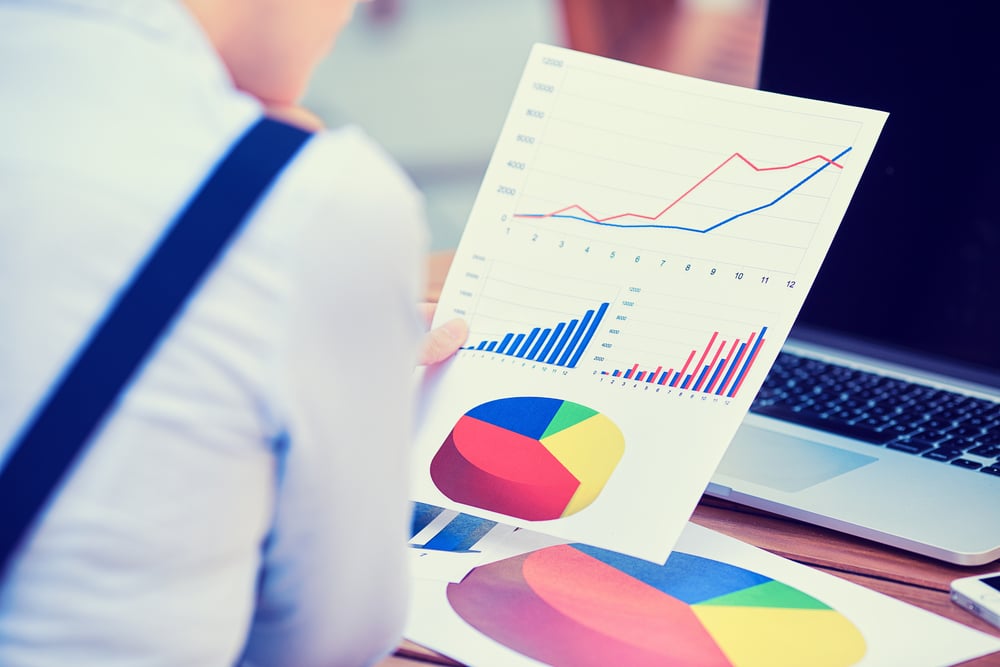 Here's What Our Customers Are Saying About Raiven
"I was looking for some supplies and the little raiven pop-up told me to go to another site because it was cheaper and I LOVE it!"
Kim Martinez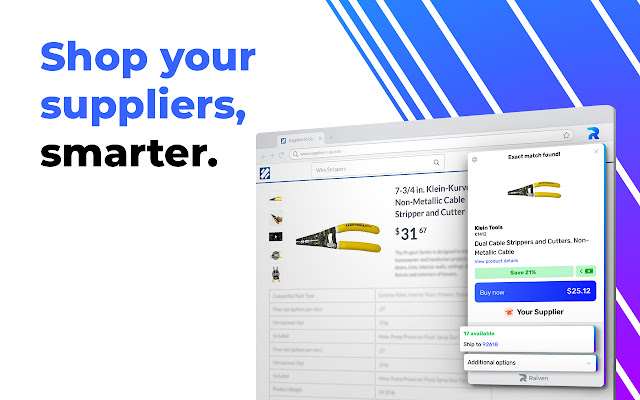 Download Raiven!
Our digital buying assistant is optimized for the suppliers included with your Raiven membership.

Click on your preferred browser and follow the prompts.