2021 Strategic Procurement Trends for Multi-Family Property Managers
5 MIN. READ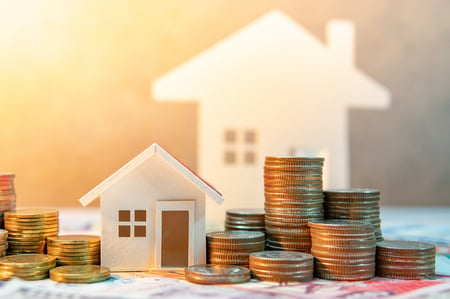 As property managers look to 2021 for a brighter outlook through strategic procurement, uncertainty and anxiety hang in the air.

The COVID-19 pandemic and subsequent economic downturn have dealt a heavy blow to businesses, both directly and indirectly impacting multi-family property owners and managers.

Time is of the essence to embrace strategic procurement opportunities and tools that can help you save money, reduce expenses and achieve your NOI objectives for the upcoming fiscal year. Below, discover some trends to implement in 2021 and how you can start saving today.
Embrace technology
Why waste valuable time when there are tools that optimize efficiency and simplify the purchasing process? When you implement a centralized purchasing program and designate one or more employees to make all the purchasing decisions, you will save both time and money.

Raiven's browser extension is a technology that every property manager purchasing department should implement. As your employees shop online, Raiven works seamlessly in the background and instantly alerts them when it finds the same or similar product at a lower price from your preferred suppliers along with how much money you will save. Think of it as HoneyTM for B2B.

Your employees will appreciate the simplicity and intuitive nature of the technology and how it seamlessly fits into their everyday purchasing habits. Implement it as part of an overarching strategic procurement program for your organization's benefit.
Foster supplier relationships
Having a strong supplier network matters. Doing business with trusted and vetted partners will create stability in your strategic procurement program, so utilizing your interpersonal and negotiation skills will be paramount to ensure a balanced and productive relationship. Try a few of these tactics to maximize your network:
Negotiate contracts for price optimization and buying flexibility. Ensure that you are getting the most competitive pricing, and use your leverage to get the most favorable terms for your organization.

Reduce minimum buying commitments, and do not get locked into minimum purchasing requirements.

Negotiate lower pricing for equal or lower commitments. This will enhance flexibility in your purchasing strategy. New times require fresh approaches to achieve better savings.
Remember that your supplier network is critical to your business's success. Negotiate hard, and try to reach win-win solutions.
Encourage your tenants and residents to conserve and adapt
The coronavirus has and will continue to cause issues across the property sector, so be prepared for twists and turns. Janitorial-related supplies have seen an exponential increase due to the demand for sanitizers and disinfectant products. Be careful to not overreact and purchase supplies in excess:
Re-evaluate whether you need to supply sanitizer stations throughout your facilities. Most tenants and residents have their own supplies, so there may be opportunities to scale back.

Install touchless faucets and dispensers to aid in supply and water reduction as well as increase cleanliness for healthier facilities and occupants. Remember to negotiate the best pricing!

Incentivize your residents and tenants to conserve energy and reduce supply consumption. Many local energy companies offer rebates to retrofit existing T8 lamps to LED bulbs - this is a no brainer. LED bulbs will last measurably longer and will reduce overall operating and energy costs - a win-win.
Use analytics to your advantage
As part of your strategic procurement efforts, you need good data. Take the time to analyze your purchasing practices, and shift your program as needed.

Identify trends, research new technologies and products, and implement them. Good data can mean the difference between an average financial year and a great one.
Take decisive action
Property managers should not take the wait-and-see approach in 2021. This will be a critical year for your business, and to ensure your best financial health, take advantage of procurement optimization and enhance your procurement program to save money.
Next steps for strategic procurement
Increasing NOI in 2021 will be challenging but not impossible. Utilize Raiven's tools to help you attain savings in the procurement of supplies. Do not allow rogue or knee-jerk spending to hurt your bottom line.

Remember some key points to keep you on track to saving money:
Negotiate, negotiate, negotiate: If you do not, you will not secure lower pricing.

Understand the entire supply chain: Who are the best-performing suppliers? Can they deliver on their promises? Are they the cheapest?

Analyze your spending habits and adapt to the changing times.

Take time to nourish your supplier relationships: In tight times, these partners can be a benefit to your organization.

Conserve where you can. Sometimes upgrades to facilities will save more money in the long-term.
Raiven has cutting-edge technology that you can implement today to jumpstart your 2021 savings. See how Raiven's sleek online platform can mesh easily into your purchasing practices.

You will quickly realize the cost savings hiding in plain sight. By applying your smart and strategic procurement plan, you will see bottom-line improvement and increased NOI. Reach out today and see how Raiven can help.