Decoding Dynamic Pricing
Business owners often have to walk a tightrope. On the one hand, they need to constantly try and find ways to cut back on spending to achieve their organization's profitable goals, but they also have to do it in a way that doesn't affect services levels and performance. While quite a few methods of cost-cutting are available, procurement savings are one of the easiest ways to slash operating costs. A well-thought-out procurement plan can save hundreds of thousands of dollars annually for a mid-sized organization, improve supplier terms, and bring long-term cost stability.
However, implementing such a plan is easier said than done. The modern supplier market is exceedingly complex and buyers often find it next to impossible to keep up with every little detail.
Case in point, many building owners are unaware that the prices of items their organization purchases from suppliers are constantly changing. Many suppliers practice dynamic pricing, offering different prices based on supply and demand. In other words, your business may be paying far more than it needs to.
Even if an organization factors dynamic pricing into their procurement methods, they may quickly find themselves overwhelmed with the need to constantly monitor the market, write new contracts, look for the best suppliers, and continually train their procurement executives.
What is Dynamic Pricing?
It would be fair to say that dynamic pricing has a dynamic definition because many different people define it differently. At its simplest, dynamic pricing means keeping prices flexible rather than fixed at all times. This means that suppliers can 'at will' increase or decrease your pricing depending on existing market conditions. The goal of dynamic pricing is to find the highest price consumers are willing to (or, can) pay at any given point in time. At peak times, a premium is charged, while during off-season periods, the price is lowered to stimulate demand.
In fact, it's likely we've all been at the receiving end of dynamic pricing even in our personal lives, since it is standard practice in transportation, hospitality, and retail.
For example, here are some places you've probably encountered dynamic pricing:
Hotels adjusting the cost of rooms based on availability, peak/offseason, and special events.



Airlines charging different rates depending on the day, week, and time until the flight. Departure time, number of seats remaining on a flight, and average cancellations are also factored into the final price shown.





Online retailers adjust their prices depending on time, traffic, sales goals, and number of units sold. Many ecommerce sites use spiders (little snippets of code that crawl a site) to monitor competitors for price changes.





Professional sports such as Major League Baseball use dynamic pricing when selling venue seats.
Unfortunately though, most buyers are unaware that they are being subjected to such practices and often end up paying (heavily) for it. Even if contracts have been secured, buyers bear the brunt of ensuring that prices remain compliant. For products not purchased under contract, the buyer will need to continuously monitor prices to ensure they are not overpaying or not missing out on any opportunities.
Both scenarios are daunting and time-consuming even for large, well-staffed companies. Smaller ones simply don't have the resources to consistently educate their staff while also tracking prices constantly, seeking out suppliers, and conducting ongoing contract negotiations.
It might seem hopeless, but it's not. Some small to mid-size businesses (SMBs) have figured out that they can band together as a purchasing cooperative to leverage their collective weight.
Using Purchasing Cooperatives to Combat Dynamic Pricing
The problem many procurement executives face is two-fold:
1. They are unaware of sudden changes in pricing, in which case they may either overlook attractive deals or be confronted with a sudden price surge.

2. They lack the purchasing power of larger companies to lower prices significantly.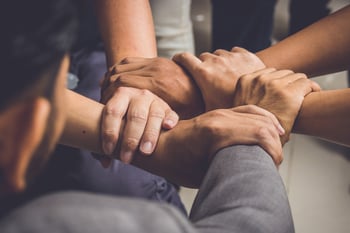 Purchasing cooperatives can help SMB owners fend off both these issues. For starters, by joining a cooperative, businesses can leverage their knowledge and bring themselves up to speed on pricing changes as and when they happen. But more importantly, they can purchase items of common interest collectively, thereby lowering prices by simulating the demand of a much larger organization.
Buyers can scan through a cooperative's online catalogue and find the best prices instantly. They can enter into a contract with sellers where the supplier will agree to sell them a product at a fixed price for a predetermined period of time.
Another advantage of some cooperatives is that other buyers with similar requirements can many times enjoy discounts secured by their peers. So, if one person decides to buy three ice makers from a particular supplier at a 25% discount, all businesses within the cooperative will be able to purchase that model at the same price.
An additional dimension is organizations who are not part of a cooperative often pay even more simply because suppliers who are locked into contracts with cooperatives try to recover their margins from organizations that are not under a cooperative agreement, specifically non-contracted spend. Suppliers, after all, have their own global margins to achieve and they try to maintain them by charging higher prices to single buyers who aren't benefiting from collective prices.
Getting the best price really is a perpetual work in progress. It requires a level of constant surveillance scrutiny and negotiation that most small to mid-size businesses just don't have the resources for. Cooperatives have dedicated resources that focus on delivering the best value possible for its members, improving purchasing process and giving them more power with suppliers.
Interested in exploring the buying power generated by group purchasing power?
Raiven offers a managed service that—at absolutely NO COST—brings order to supply chain chaos and allows our clients to have more leverage as a collective group. On behalf of our clients, we negotiate a number of benefits, including ongoing supplier negotiations, account management (including compliance and adoption assurance services), and an optional consumer-like eProcurement platform to do price comparisons for MRO parts and materials. 
Our managed service allows our clients to focus on what they do well.  In other words, we let them outsource the time-consuming process of maintaining money-saving relationships and concentrate on running their business well.

If you have any questions, please email or give us a call. We look forward to hearing from you.