Suppliers: Gain a Competitive Advantage with Best Value Finder
2 MIN. READ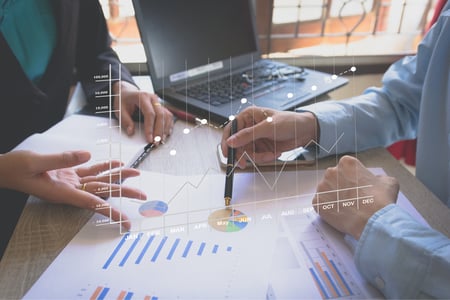 Raiven helps suppliers and distributors increase sales to new and existing customers while also providing valuable insights into customer search and buying behaviors. In this brief overview, we show you how we do that.

What is it?
The Raiven browser extension solution gives suppliers the ability to have their products appear on competitor websites while customers are shopping. We call this Best Value Finder.
How it works
When a potential buyer searches online for products, Raiven displays your exact (or similar) products along with your prices and quantities available. Raiven essentially extends your store front to your competitors' website. Imagine your customer is searching on Lowes.com for a 8-foot step ladder and the same exact ladder is immediately displayed from your website! The buyer can then either click to learn more on your website or click Add to Cart and the purchase is transferred to your shopping cart!
Customer Insights
As your customers are searching for products, the Raiven technology is capturing where they initiated their search, what they searched for, which competitive websites they visited and who they purchased from. This is valuable information that enables you to enhance your product mix, understand dynamic pricing models being used, and much more.
Competitive Insights
While customers and buyers are shopping on your competitors' websites, our technology gathers real-time data, including:
Competitor prices and promotions.

Information on popular product categories.

Common out-of-stock items.
Revenue growth
We surface your products and pricing while buyers are shopping on their favorite eCommerce sites and give you the ability to do real-time price-matching or other enticements to drive sales to your company.
Purchasing compliance
You were awarded a single source agreement from one of your key customers and two years later, you're only getting 30%-60% of what you expected. You and your customer work tirelessly to help reel in their rogue spend with little or no success.
Raiven makes it easy for your contracted customers to reel in their employees' rogue spending by ensuring your products are always displayed no matter where they are shopping!
Increase revenue today!
Raiven's browser extension allows customers and buyers to see your prices and quantities available for products they need, while they shop competitor websites. Don't let opportunities slip away in the ever growing eCommerce world, Raiven can help!

Contact Raiven today to learn more!