Promote Ratings and Reviews for HVAC Contractor Success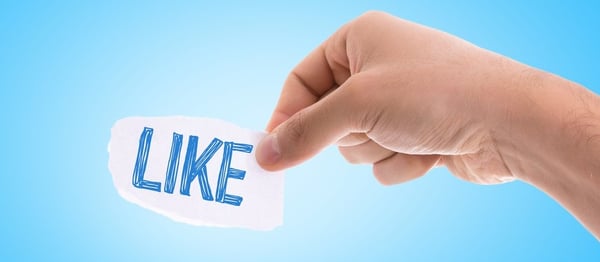 Utilize ratings and reviews to boost your HVAC business
4 MIN. READ
HVAC contractors can deliver amazing local services but may fall behind when it comes to capitalizing on their social capital. Missing out on word-of-mouth opportunities and not actively gathering testimonials can cause your business to lose long-term contracts.
Customer reviews are a great way to highlight your company's successes and reach new customers. Keep reading to learn how you can increase the success of your HVAC business.
Using ratings and word of mouth for HVAC contracting reviews
Word-of-mouth advertising is effective. People are 90% more likely to trust and buy from a brand that is recommended by a friend. Word of mouth is a powerful way to impact purchasing decisions from people. If your friend had a good experience and is satisfied with their product or service, they are likely going to share this with you and even show you the results. This is also true if they have a bad experience.
Word-of-mouth advertising results in up to five times more sales than paid media. It also drives $6 trillion of annual customer spending. Therefore, HVAC companies need to focus on driving word-of-mouth advertising and asking for ratings and reviews. It is a cost-effective way to improve sales and gain customers.
Surprise and delight customers by going above and beyond the contract. Focus on each individual customer and try to give them an overall great experience. This will usually result in a satisfied customer and a potential good review and/or rating.
A strong focus on the customer experience, from beginning to end, is a great way to keep customers happy and returning for business. Provide customers with great communication throughout their experience, which includes fair pricing, being polite, and responding quickly to any questions or concerns.
Always follow up with your customers. After their project is complete, reach out to see if they are pleased with your service, and leave links to your preferred review platform. You can also incentivize customers to review your service by providing them a special discount, gift card, movie tickets (remember those pre-COVID?), donation to a non-profit on their behalf and more if they leave a review after their project is complete. You can also give discounts for each confirmed business referral.
Remember that most customers do their homework. Before they call you, you should assume that they have researched you and your company, or they were referred to you by someone else. This means that you should invest time and resources to accelerate customer reviews and ratings. There are several proven platforms that are geared specifically for this process.
Focus on social review and business platforms
Word-of-mouth advertising holds heavy leverage in the overall advertising industry, so it is not surprising that platforms designed to capture reviews and ratings are extremely popular and impactful for both consumers and contractors.
Here are some rating platforms that are important to know:
Using online social platforms should be a standard business practice for any company. The benefits can transform your business.
Save your customers money by joining a purchasing program
To lower your bids while still making great margins, join a purchasing program like Raiven. Raiven provides pre-negotiated discounts on HVAC equipment, parts and materials from industry-leading suppliers like Carrier Enterprise, Ferguson, Graybar, and Grainger. Our clients typically realize 7-25% savings on their common purchases, which drives up your profit margins or helps you be more competitive with your bids.
Raiven's Marketplace saves your employees time and money by providing one location for them to find and purchase products quickly and easily.
Raiven's digital buying assistant automatically finds products that are available and at the lowest price from our industry-leading suppliers and provides a comprehensive set of analytical tools and reports at your disposal