eIQ Mobility And Qmerit Partner Nationwide To Simplify EV Fleets Deployments, From EV Feasibility Assessments To Charger Installations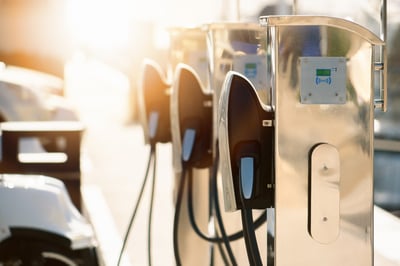 eIQ Mobility, a trusted platform that drives vehicle fleets into a smart, electric, and cost-effective future, and Qmerit, a nationwide provider of turnkey residential EV charger installations are partnering to provide Fortune 1000 and public fleets with the support they need to allocate a percentage of their fleet to electric vehicles.
With increasing focus on sustainability, many fleet and sustainability managers want to begin phasing in EVs into their fleets. But they must deal with the complexity of working with multiple EV manufacturers, state / federal / utility incentives, charger options, electricity costs, and installers, to decide if and where EVs make sense. Take-home fleets also have extra hurdles due to the complexity of home charging installations and home charging costs. In short, they need turnkey solutions that solve as many EV transition steps as possible.