5 Reasons Procurement Programs Make Sense for MRO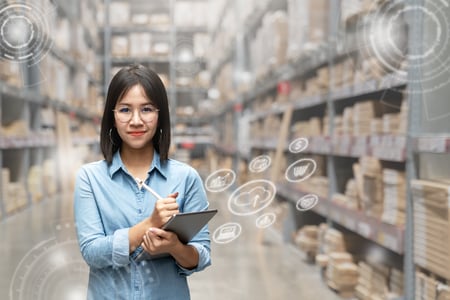 Purchasing programs use the power of a large group of companies to gain volume discounts and lower contracted rates. If your company buys supplies and materials for maintaining buildings and equipment, then it's time to join Raiven's purchasing program. You'll have access to thousands of name brand suppliers, and with savings averaging 7% to 25%, it may be one of the best investments your company can make.
What is MRO?
MRO stands for maintenance, repair and operations, and it includes items such as replacement parts and equipment, tools, gloves, safety equipment, building supplies, cleaning materials, maintenance materials, and other business essentials. It also includes anything used in manufacturing a final product but not used in the actual finished good.
The major types of MRO include preventative maintenance, corrective maintenance and predictive maintenance. Workers complete preventative maintenance according to a predetermined schedule, just like drivers take their cars in for regular oil changes. Corrective maintenance occurs as needed, such as after a breakdown. Predictive maintenance refers to the practice of maintenance projects that use predictive analysis of future breakdowns based on historical records, such as air conditioning units in the summer months.
What is a purchasing program?
Purchasing programs aggregate the buying power of a large number of organizations that have similar procurement patterns. Because they group such a large number of organizations together, suppliers enjoy regular streams of revenue, resulting in increased efficiencies and lower costs, which allows them to offer discounts.
For example, healthcare, grocery, commercial real estate, multi-family and retail companies have similar MRO needs because they all have heating, air conditioning, lighting, bathrooms and water fixtures that have to be maintained. By banding together to purchase commonly needed supplies, they reduce costs and boost profits.
Five reasons purchasing programs make sense for MRO
1. The purchasing power
For all but the largest corporations, a purchasing program offers the best solution for reduction of MRO expenses. At a trying time like the COVID-19 era, where revenues are inevitably depressed and everyone is trying to cut expenses, saving on MRO cost can be the difference between maintaining margins and burning cash.
2. Increased menu variety and quality
As a single organization of modest size, your MRO buying options may be substantially limited by tight budgets. By joining a purchasing program, you ensure that more products of higher quality fit within your affordability range. Further, increased options often result in better performance of MRO operations, allowing for enhanced efficiencies and increased quality of finished products.
3. Labor and cost savings
Procuring MRO products from multiple sources costs money and time. By entering into a purchasing program, MRO purchases are streamlined and efficient. In addition, deliveries are more easily coordinated, and supplies can be stocked without breaking the budget. This makes it possible to avoid the mad scramble for certain products that are in short supply during supply chain disruptions, such as those occurring now due to COVID-19.
4. Renegotiated service level agreements
By joining a purchasing program, companies can enjoy guaranteed service levels from vendors. This can be especially useful for MRO items that require repeat orders. For example, a manufacturing facility might need an abundance of cleaning products and personal protective equipment (PPE) like gloves and masks while the pandemic rages. By having pre-contracted service level agreements, companies are in a better position to obtain needed supplies during periods of shortage and high prices.
5. Direct relationships with suppliers
When you join a purchasing program, you enjoy direct relationships with some of the best known and most essential suppliers. For example, those that join Raiven Marketplace have direct supply relationships with companies such as Grainger, Graybar, Carrier, Ferguson, Ford, Office Depot and HD Supply. These relationships come with automatic pricing and service levels unavailable to single entities.
How Raiven uses aggregated purchasing power to save clients 7% to 25% on MRO
Raiven developed the first Group Purchasing Program (GPP) that aggregates MRO spend for facility managers and building owners as well as mechanical, electrical, HVAC and plumbing contractors. Before this innovation, GPP programs existed mainly in healthcare and hospitality spending.
Raiven Marketplace runs on a cloud-based platform, so access is available from any location on any device type. No more searching the internet and making seemingly endless phone calls to get competitive quotes. Instead, visit Raiven Marketplace and have the lowest available prices for MRO items instantly.
In fact, with Raiven's contracted rates exclusively available in an MRO purchasing program, Raiven Marketplace clients earn a 7% to 25% reduction in MRO spending as soon as they begin making purchases. Imagine what your company could do with those savings.
Group purchasing programs are a fantastic concept that helps all types of businesses save money, receive enhanced service and source higher quality items. Before Raiven Marketplace, no technology existed to efficiently aggregate MRO spend for contractors.
Now, with the help of cloud computing and artificial intelligence, Raiven has created the algorithms that make it possible. As a result, smaller companies benefit from purchase aggregations just like the giant corporations. In a time of economic upheaval, this increase in margins proves vital for thousands of businesses.
To learn more about how Raiven Marketplace can boost your margins, contact Raiven today.