5 Ways HVAC Contractors Can Better Manage Supply Chain Shortages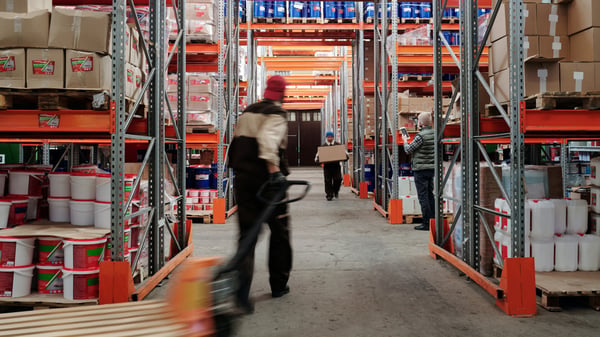 4 MIN. READ
COVID-19 brought the shortcomings and challenges of a global supply chain sharply into focus in 2020 and 2021. Even as industries begin to rebound from the worst effects of the pandemic, the supply chain remains backlogged for many of the most critical HVAC components. The good news? HVAC supply chain shortages do not have to hold you back.
The HVAC supply chain, interrupted
Summer weather with higher-than-ever demand for cooling systems, COVID-19 factory shutdowns, and transportation and shipping issues have created a significant and lasting backlog for some of the most critical HVAC components:
HVAC supply chain shortages have been a thorn in the side of HVAC companies and contractors who are trying to navigate through these turbulent times. Staying in tune with market conditions and doing research can be a hedge against these HVAC supply chain shortages.
Tips to remain competitive despite the challenges
HVAC contractors can stay competitive by adopting clear strategies to keep their customers educated and informed, using multiple suppliers and manufacturers, and prioritizing preventive maintenance of HVAC units.
Reach out to customers to encourage preventive maintenance — keeping systems healthy now can reduce the risk that they will break and need a component that will not be in stock for a long time. PM (preventative maintenance) is always critical. But being diligent now, while we are seeing disruptions in the market, can prolong the life and performance of installed HVAC units.
Diversify your own pool of suppliers so you will have more places to get some of the most hard-to-find parts. Leverage multiple suppliers to ensure you have the greatest coverage in the supply market even during the most severe HVAC supply chain shortages. Leaning on different leaders in the market can help you stay ahead of your competition.
Consider buying in bulk, but make sure to carefully evaluate the products you plan to buy and accurately forecast demand so you do not end up with a bunch of obsolete components later. Buying in bulk can get you breaks in pricing and augment your supply stores. But this strategy depends on how in tune you are with your market and consumer base and your willingness to withstand risk.
Communicate frequently with your customers about any known or predicted shortages to set expectations from the beginning of a project and avoid disappointing your clients. When you first meet with your customers, speak frankly and intelligently about the current and future market situations. Consumers like transparency, and they will appreciate your honesty and foresight. You will also appear to be an expert in your field, which enhances your reputation.
Leverage software programs. The right partner and tools can help you efficiently source from select suppliers, get predictive information about the supply chain and negotiate pricing for your specific needs.
Following tips like these can help you prepare for shortages caused by a wide range of problems.
Raiven has solutions to HVAC supply chain shortages
Raiven has a purchasing platform that effectively tracks procurement and stock levels at your suppliers. It can show you which suppliers have items in stock and how soon they can get to you. The purchasing platform gives you access to many top suppliers nationwide that provide the equipment, parts, and materials you need for your HVAC business.
Raiven's digital buying assistant automatically finds the products that are available and at the lowest price from these industry-leading suppliers and provides a comprehensive set of analytical tools and reports at your disposal. Raiven can streamline your purchasing process and help you stay current with supply chain disruptions. For more information, reach out to Raiven today!