HVAC Demand Creates Opportunities For Contractors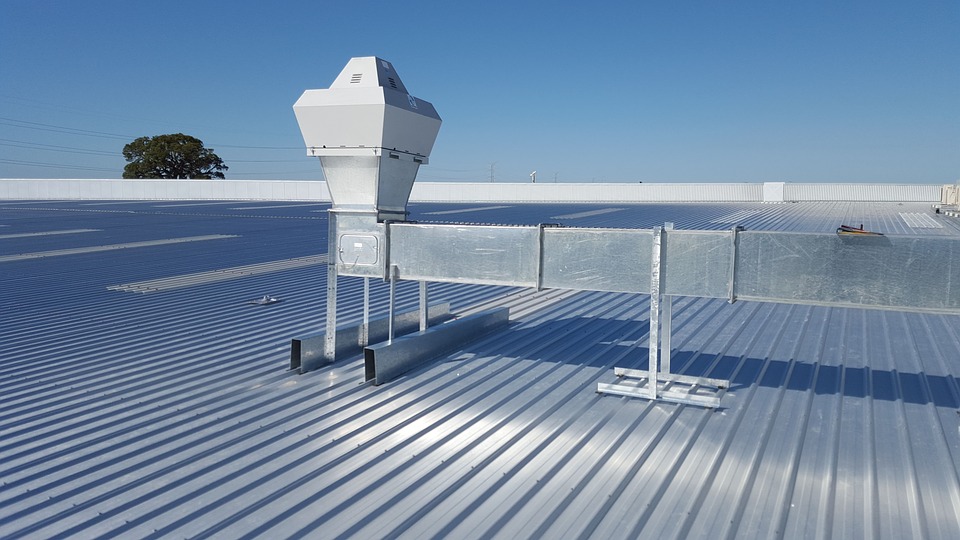 Market Forecasts for HVAC Businesses
4 MIN. READ
The global HVAC market is expected to grow by 5.8% between now and 2027, according to a 2020 report by Mordor Intelligence. In the U.S., the market is projected to reach $367.5 billion by 2030. This presents significant opportunities for HVAC contractors to start a new business or grow their existing business. Understanding market trends and studying an HVAC market forecast can help you be ready for that growth.
Executive summary
The HVAC market is exploding. The COVID-19 pandemic and green energy efforts have created boundless demand for more advanced ventilation solutions and skilled HVAC contractors to install them. As we head into the future, you can be ready by staying updated on innovations in the field, looking for ripe opportunities, and using a smart solution to overcome supply chain troubles.
The HVAC market forecast and factors that are driving demand
HVAC demand is experiencing growth worldwide, especially in the United States. Thanks in part to government policy and efficiency-related initiatives, there is a spotlight on the HVAC industry. This is a good thing for the industry and for contractors. New markets and products are being introduced, and competition in the sector means consumers may benefit. Let's examine a few factors that are driving demand.
Significant growth in the construction of new homes and commercial facilities
The national real estate market is still flaming hot. New home construction was up almost 4% this summer, and the commercial sector is transitioning to align with unique demand and movement.
Commercial vacancies are still up. However, new interest in modified spaces with better ventilation (in response to the spread of highly contagious disease) has strained the HVAC sector and supplies. The high demand has also put a strain on contractors.
Some of the most widespread commercial facilities are schools. School districts all over the country have undergone changes due to adopting COVID-19 protocols and other huge measures to keep kids safe. Updating and improving the HVAC systems in these schools have been a top priority.
Recent investments in infrastructure
In addition to fighting the pandemic, the U.S. government is driving green energy initiatives and sustainability projects. A great deal of emphasis and money is behind green initiatives. These efforts have been a catalyst for the HVAC sector.
Tax credits are one way the government incentivizes homeowners and building owners. Certain upgrades to HVAC systems qualify for federal tax credits. The credits can get even more lucrative if the upgrades eliminate the use of fossil fuels, such as by installing geothermal or all-electric heat pumps.
Technological innovations and climate change
While green energy will help in the long term, populations are feeling the effects of climate change in the short term. Along with new tech advances, these effects are pushing consumer demand for more HVAC systems. Demand is rising even in places where HVAC systems have never been in high demand. In developing countries, as populations gain economic leverage, they are seeking luxuries that they once could not afford — like air conditioning.
The growth in demand for HVAC systems in response to the changing climate compounds and exacerbates the climate change crisis. This is because traditional HVAC systems rely on fossil fuels for their operation. But new technological advances in the HVAC sector are focusing on systems that run on renewable energy or all-electric units that are more efficient.
HVAC contractors sit in a unique space, in an industry that is seeing massive growth, and their skilled services are in high demand. Certain challenges still exist — like supply chain issues. Overall, though, the growth means potential profits for companies that can step up to the plate.
Market forces at play
Being prepared to ride the waves that HVAC will bring is critical. Businesses should stay on top of industry trends and link to an HVAC market forecast that can keep them informed.
Smart tech
HVAC contractors should be aware of the rapid adoption of "smart" technologies and IoT (internet-of-things) integrations. Homeowners love their smart homes, and demand for smart devices that are integrated into homes is growing.
This opens up several opportunities for HVAC contractors. Upgrading units to smart HVAC units and installing connected thermostats are two examples of changes that can generate more revenue for your business.
COVID-19 supply chain disruptions
Pandemic-related supply chain disruptions have caused major havoc across the industry and are likely to stretch into 2022. This means contractors need the right tools to diversify their supply chain and build better supplier relationships.
Many companies were not prepared to deal with shortages, and as a result, their business suffered. Staying connected and changing the way your business operates is critical for future success. Automating your operations is one good way to stay ahead. Also, diving deep and changing the way you purchase supplies and who you partner with will have a big impact on business.
Integrated software is an efficient way to streamline your business and tap into a worldwide network that can help you stay relevant.
Raiven Software
Raiven has a robust digital platform that gives your company access to the top suppliers no matter what conditions the HVAC market forecast predicts. It provides you with the best possible pricing for the routine supplies you need to run a business. You also get information and data about the supply chain so you can stay aware and keep your customers informed about lead times, pricing and potential delays.
Take advantage of the Raiven purchasing platform to prepare yourself for any supply chain challenges. For more information, reach out today.