Leverage Government Incentives to Grow your HVAC Business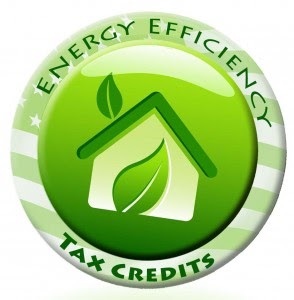 3 MIN. READ


Executive Summary
Federal, state, and utility incentive programs make energy-saving options more attractive to home and building owners. You can learn how to grow your HVAC business by getting to know these programs and using them to help build customer relationships.
Introduction
Energy Star products are standard installation options for most HVAC contractors. However, your company should not settle for "standard." Instead, make your company "stand out" by following these tips to become the industry leader in your area.
Federal tax incentives for HVAC
Contractors can use various federal tax incentives for HVAC purchases. For example, when homeowners buy specific HVAC items, they may qualify for a federal tax credit. As an HVAC contractor, stay up to date on these programs.
Most federal tax incentives for HVAC operate at the state or local level, usually through Community Development Block Grants or similar programs.
Terms to know for HVAC incentive programs are:
SEER: The Seasonal Energy Efficiency Ratio calculates how much heat is removed by a cooling system. The higher the ratio, the better the tax incentive.
EER: The Energy Efficiency Ratio measures the effectiveness of an air conditioner running when the outdoor temperature is 95 degrees.
HSPF: The Heating Seasonal Performance Factor ratio shows a heat pump's output against its overall power use. The higher the ratio, the more efficient the heating system.
AFUE: The Annualized Fuel Utilization Efficiency rates a furnace's heating efficiency.
These ratings help determine the dollar amount of federal tax incentives.
California: The state of California offers homeowners the most rebates for energy efficiency. In addition to statewide programs, various utilities supply their own incentives. For example, the Marin County Residential Rebate Program provides incentives for heat pump water heaters, central heat pumps, and mini-split heat pumps. San Diego Gas & Electric (SDG&E) offers rebates for electric heat pump water heaters, gas water heaters, and smart thermostats. At the same time, Pacific Gas & Electric (PG&E) includes high-efficiency electric heat pumps or water heaters. Southern California Edison (SCE) supports heat pump water heaters, smart thermostats, ducted evaporative cooling systems, window evaporative cooling systems. The list continues, as California remains highly invested in energy efficiency.
Oregon: The Oregon Department of Energy backs low-interest loans for homeowners. Covered products include high-efficiency water heaters, chillers, boilers, air conditioners, smart thermostats and other electric-efficiency products.
Pennsylvania: Through the Department of Community and Economic Development (DCED), Pennsylvania offers low-cost loans and grants for green building projects. These funds can cover individual home construction, project planning, design, registration and certification fees, and other costs.
South Carolina: South Carolina provides a $750 tax credit to manufactured housing that meets or exceeds Environmental Protection Agency or Department of Energy energy-saving efficiency measures. In addition, the credit is available for such housing that meets Energy Star standards.
Washington: The state of Washington provides rebates for furnaces, boilers, water heaters and smart thermostats up to $800. The rebate amount depends on the appliance.
Utility, energy service and other programs
Many homeowners want to be energy-responsible citizens. However, the high cost of buying and installing new appliances is a challenge. So utilities and product manufacturers offer ways to cover some costs, making eco-friendly energy solutions more affordable.
Some manufacturers offer tax credits for qualified HVAC improvements. Homeowners qualify for a maximum $500 federal rebate on qualified systems. If the HVAC company can install geothermal systems, the homeowner's tax credit could increase.
As the HVAC contractor, get to know all of the programs in your local area for commonly-purchased items.
Learn how to grow your HVAC business using incentives
Here are three vital steps to grow your business with HVAC incentive programs:
Training

:

Learn about the new energy savings technologies. Train your team to install and maintain these products. Utility companies often provide HVAC incentives such as rebates for smart thermostats. Helping homeowners choose the right appliances for their homes is the first step toward building a relationship with them.

Knowledge:

Stay up to date on federal, state, and local tax incentives for HVAC. While the current administration strongly favors renewable energy, incoming lawmakers may not support existing programs. However, the public overwhelmingly supports clean energy measures. So you and your workers should keep current with green technology to grow your HVAC business.
Marketing: Add your training and knowledge into your marketing to become the "go-to" contractor in your area. First, learn everything you can about eco-friendly items. Then, market the products with the rebates and incentives.
Raiven helps you grow your HVAC business
Learning how to grow your HVAC business is only the first step. Next, let Raiven help you find the products you need at the lowest available prices through its broad network of industry-leading suppliers.
Raiven serves HVAC contractors with the lowest prices on equipment, parts, and maintenance supplies as well as a purchasing platform that makes buying fast and efficient. Key benefits include:
Pre-negotiated discounts of 7-25%+ from big name suppliers like Carrier, Ferguson, Grainger, Graybar, and more.
Supply chain alerts for price and product availability changes on the items that matter to you most.
Private marketplace houses all your preferred suppliers in one location for easy access to your discounts. No more bouncing around websites comparing prices.
AI-powered purchasing tools that find the lowest prices even when employees shop outside your network.
Raiven is your one stop to save time and money. Visit Raiven to learn what we can do for you.