Are Multi-Family Bidding Wars Coming?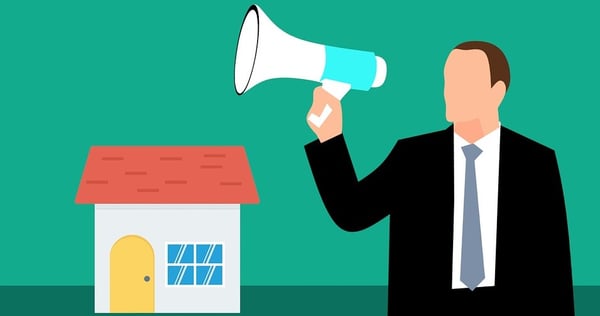 Rental prices are surging as market heats up
4 MIN. READ
Multi-family housing is one of the few industries that managed to stay relatively stable during pandemic-related challenges. Now that the market is entering recovery, we are seeing unprecedented demand for rental units – up to the point of outright rental bidding wars in some states. These unique dynamics are driving rental rates higher while supply is limited. The bidding war battlefields once reserved for homebuyers have now opened up for renters, and we are beginning to see multi-family bidding wars heat up.
Are multi-family bidding wars really happening?
2021 was a record-setting year for home sales in the U.S., and prices are up more than 17% from 2020. Low inventory across the country has driven prices up, and frenzied homebuyers are willing to pay more than the asking price to secure their dream homes. The commotion is now shifting to multi-family rental units.
It may sound funny that there are actually bidding wars for rental units. In normal markets, rentals are in steady supply and rates conform to typical market forces. In the past, it was extremely rare for renters to pay over the asking rental rate at a given complex.
But now things are changing. Renters are swarming to find desirable rental units, and they are willing to pay more and put more down in security deposits.
The unexpected growth of the multi-family market in 2020-2021
There was a lot of uncertainty and anxiety as the world emerged from the pandemic.
Many factors aligned to cause the multi-family market to surge. States and local municipalities removed or dialed back COVID-19 restrictions, the economy continued to recover, and the job market was spiking. This created a perfect storm for the rental market as people's priorities shifted.
In fact, the rental market today is witnessing visits from unusual guests - homeowners. Individuals who already own homes are on the hunt for rental units. Some are empty nesters who want to leave their homes in the suburbs to rent in city centers. Others are embracing the work-from-home trend and are renting in new cities for a fresh start.
This sudden surge of new tenants is also a result of the hot housing market. Some people are seeking rental units after they have been priced out of buying a house and this could get worse in 2022 as interest rates rise to combat inflation.
They are tired of getting outbid for housing, as many homes are not on the market for more than a month before they are sold. People are renting in the short-term in hopes that the housing market will normalize and they will be able to purchase in the coming years.
The surge in renters is not only focused on the coasts or larger cities either. In fact, the trend is also being witnessed in southern and rural communities. According to Apartment List, places like Boise, Idaho are expected to see more growth than San Francisco.
The rental market is riding a unique wave with rents rising and the housing market continuing to soar. Multi-family owners are in a fortunate situation, and many are taking advantage of this opportunity.
How multi-family property managers can capitalize on growing demand
This is a boon time for you to capitalize on these multi-family bidding wars. Here are a few tips to attract more of the crowd:
Focus on affordable housing as more Americans enter the workforce post-COVID-19
COVID-19 was a gut punch to the world, especially to those who were already in bad economic conditions. According to Bloomberg, the pandemic highlighted inequalities in the housing market, and many found themselves in vulnerable situations. You can provide win-win scenarios in this market.
You can build or provide affordable housing units and take advantage of the many tax incentives that come along with it, such as the low-income housing tax credit. This program incentivizes developers and multi-family management companies to construct or rehabilitate units that will be rented out to low-income families. This helps those in need of affordable accommodations, and it helps owners and managers with incentives and keeps vacancies low.
Use new revenue to improve amenities or purchase new units
These multi-family bidding wars can provide new revenue for you. Savvy managers are using this revenue to make improvements to properties and add amenities that more renters are looking for. This includes premium finishes and appliances, EV charging stations, and covered parking.
These improvements add value to your portfolios and give you more leverage to purchase more units too.
Get on board with sustainability initiatives and optimize energy spending
According to GlobeSt.com, young renters today seek rental units that offer eco-friendly and sustainability programs. They are looking for robust recycling programs, EV charging units, smart home devices and smart appliances. You can use this opportunity to source these in-demand items and provide them to your prospective residents.
You can also take advantage of alternative sources of energy production (like solar) to save money on utility charges and, in the process, help protect the environment.
Automate management and procurement practices to focus on growth
The multi-family property sector has benefited from automation in administrative functions as well as with mechanical systems and controls.
On the administrative front, you can save money with automated software programs that streamline operations. You can set up automated purchasing systems, where you can save money on routine purchases. You can also use software to find and onboard contractors, as well as distribute information and gather all the essential documents and paperwork that you require.
As a multi-family manager, you can supercharge your business and operations with the hot demand for rental units, and with increased revenue, you can position your properties for accelerated growth and expansion.
Raiven can help you win the multi-family bidding wars
Raiven can support the supply chain of your multi-family business as the market swells and recovers. Raiven's robust digital platform gives you access to industry-leading suppliers and manufacturers, at discounted prices, that can improve your building operations. Raiven's systems can free up your time to focus on other ways to move your business forward.
To learn more about how we can help, contact us today.