How To Add Electrical Capabilities To Your HVAC Company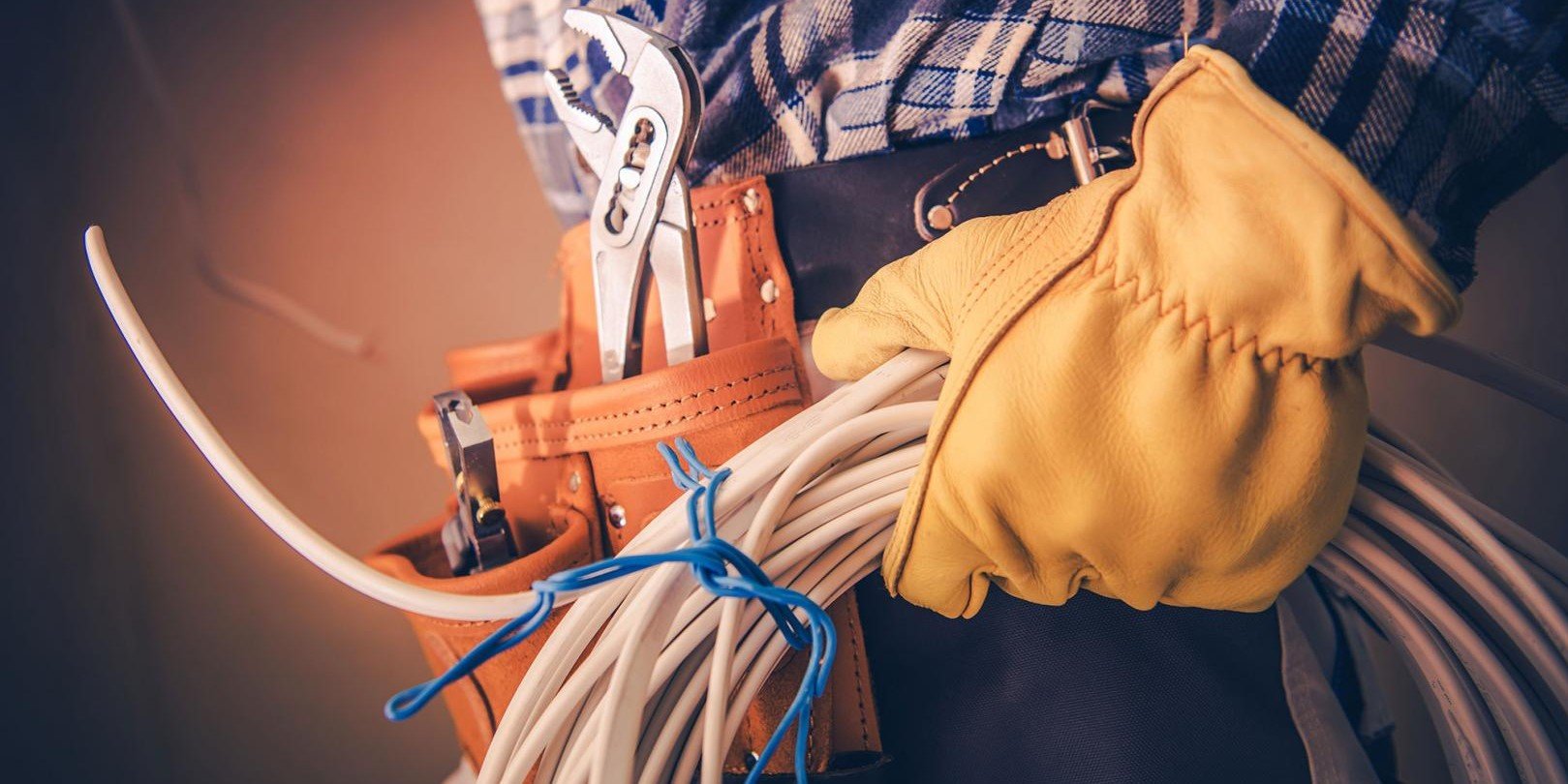 June 17, 2022 -5 MIN. READ
The electrical portion of HVAC is expanding in electrification projects driven by the transition from carbon-based fuels to electricity for space and water heating as well as other technologies. As a result, HVAC contractors will be pressed to expand their electrical capabilities in Electrification projects involving HVAC equipment.
Executive summary
To get the competencies to service the growing demand for electrification, HVAC contractors can choose to build internal capabilities, subcontract, form partnerships or joint ventures, or acquire other companies. This article provides an overview of these options to help you choose the right one for you.
Electrification defined
Greenhouse gases, such as carbon dioxide, are a major driver of global warming and climate change. Studies indicate that if we do not significantly reduce the generation of these gases, the global temperature will continue to rise and climate change will worsen. Further, the largest source of greenhouse gases in the United States is the use of fuels with a high carbon footprint, like oil, coal, and natural gas.
Electrification is an answer to this pressing problem. It is defined as the process of replacing equipment and appliances that use oil, coal, or gas with those that are fueled by electricity.
The additional need for electrical work
Replacing appliances and systems that run on natural gas or oil with ones that are driven by electricity will require modifications. Especially those that require 240V circuits.
Heat pumps, electric furnaces, and ductless mini-split systems also have circuit requirements. Conduit may be required for interconnecting cables, depending on local codes.
To ensure that they can deliver customer needs efficiently and seamlessly, HVAC contractors will need electrical capabilities. The following is a list of ways to get them.
Building internal capabilities
You can increase your internal capabilities to keep pace with electrification, but as you do, remember to consider the differences between adding union and non-union workers.
Union issues
The key issue is whether you are in an area where the International Brotherhood of Electrical Workers (IBEW) has jurisdiction. The IBEW is the world's largest union of electrical workers, representing around 775,000 members in North America through approximately 881 local unions. You can see where IBEW may claim jurisdiction by checking its website.
Jurisdiction and work claimed are complex topics that are larger than this article can cover. Still, the IBEW generally claims as its work all aspects of high-voltage work, running of conduits, pulling of cable through conduits, and installation of high-voltage distribution equipment and receptacles. If you attempt to do this work without using union electricians, you will likely hear from the union and could face work disruptions and delays.
You may be able to enter into agreements with an IBEW local union to hire electricians as your employees for a set duration or on a longer-term basis. By doing so, you become a signatory contractor. That means you agree in writing to abide by the guidelines of the union concerning your work.
Advantages
The IBEW provides all training according to their standards and program at their cost. Critically, the electrician you get will have completed a standard three-year apprenticeship program.
You have closer control because the employee works for you directly rather than for another company.
Disadvantages
Check with your legal counsel about the obligations to the union that you may take on as a signatory contractor and about things like workers' compensation liabilities.
Non-union (open shop) areas
If you are in an area where the IBEW does not claim jurisdiction, you are free to recruit and hire non-union electricians. Still, you are on your own to recruit and train them at your own cost and determine whether they are qualified. That requires in-depth knowledge of electrical work practices and standards.
Subcontracting
This model makes the most sense if you are just venturing into electrification. You enter a contract with a subcontractor to provide a certain scope of work, at a certain price, within a specific schedule.
Advantages
Your electrical workforce can be scaled up quickly for large projects. To do so, the subcontractor deals with the union to get electricians.
The electricians are not your employees, so you are not liable for their workers' compensation insurance.
Disadvantages
The subcontractor will add a markup to cover their overhead and make a profit, which will vary based on the size of the job.
Hiring unqualified contractors can generate huge costs in delays, poor quality, and reputational loss with clients. Make sure you select and manage your subcontractors well.
Thus, be sure to determine the capabilities of bidding subcontractors. A key way to do this is to have the electrical contractor submit a capability statement with their bid. The capability statement is like a contractor's resume detailing their experience and qualifications.
Incorporate the statement into the contract documents by reference in case there are future disputes. A template can make it easier for you to gather this information consistently.
Partnerships and joint ventures
For large-scale projects, like a commercial office project requiring significant investment and risk, you might consider a project-specific partnership or joint venture. In such cases, the HVAC contractor would take on the documented HVAC scope of work, and an electrical contractor would take on the delineated electrical scope. The financial and staffing contributions of both parties are set forth, as are respective compensation and risk-sharing.
The main benefit is that you can take on larger projects without having to start a whole new company, and the risks and rewards are shared. However, these deals can be complex. Consult your legal counsel about how to structure them.
Acquisition
If you have a high degree of confidence in business demand and the financial strength to do it, you may consider buying an electrical contractor.
Advantages
You acquire all the skill sets and resources you need at once.
Disadvantages
The risk of failure may be high post-acquisition for various reasons.
You will now have a direct relationship with the union when applicable.
Consult legal counsel familiar with this area.
Update and streamline your procurement processes
When you expand into electrical work, you expand your supply chain. You will suddenly need wire, electrical panels, conduit, and more. Your supplier network will likely expand in some areas. Your projects and supply chain will become more complex. Raiven is one of the few purchasing programs designed specifically for electrical contractors.
Simplifying all this quickly is impossible without technology enablers to automate and standardize your buying processes.
Raiven can help
It is a brave new world in electrification. Smart HVAC contractors need to plan now to expand their electrical capabilities. Consider these expansion options, and select the one that makes sense to you. Whatever path you choose, Raiven can help you find success.
Raiven serves HVAC and electrical contractors with the lowest prices on equipment, parts, and maintenance supplies as well as a purchasing platform that makes buying fast and efficient. Key benefits include:
Pre-negotiated discounts of 7-25%+ from industry leading suppliers like Carrier, Ferguson, Grainger, Graybar, Koch Filter, and more.
Supply chain alerts for price and product availability changes on the supplies that matter to you most.
Private marketplace houses all your preferred suppliers in one location for easy access to your discounts. No more bouncing around websites comparing prices.
AI-powered purchasing tools that find the lowest prices even when employees shop outside your preferred suppliers.
Raiven is your one stop to save time and money. Visit Raiven to learn what we can do for you.