Should Your HVAC Company Offer Electrification Solutions?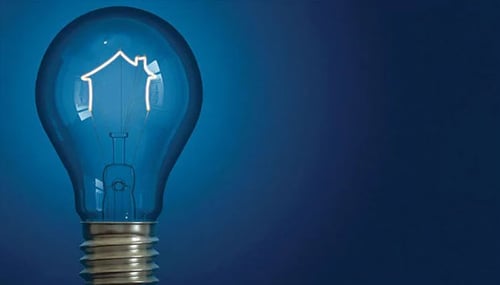 4 MIN. READ


Your HVAC company provides a vital service to homeowners. Electrification solutions allow you to move into an up-and-coming market space. Build on the knowledge and experience already within your company to secure additional work and develop stronger customer relationships.
Executive Summary
Consumer demand and regulatory requirements are promoting cleaner energy solutions and a rise in electrification. This cleaner fueling solution is good for the environment and can be great for your company. As HVAC systems and hot water heating convert from natural gas to electricity, the scope of residential HVAC work will focus more on electrical options. Therefore, HVAC contractors need to look at the pros and cons of offering electrification solutions.
Introduction
You want to grow your company responsibly. So, what could be more responsible than growing your company and growing greener at the same time? This article explores the benefits and pitfalls of adding electrification solutions to your current offerings.
The demand for electrical vehicle (EV) chargers will grow as the EV market continues to expand. As a result, EV charging stations are part of the ever-growing range of eco-friendly commercial and residential projects.
To remain relevant in an increasingly environmentally conscious environment, HVAC contractors should consider entering the electrification market. The move will be good for the environment and for your company, since it expands your customer base in both residential and commercial work.
Offering electrical capabilities for HVAC and vehicle electrification allows you to keep all corners of the market under one roof in your HVAC company.
What is electrification?
On the surface, electrification replaces fossil fuels with cleaner energy options in transportation, heating, and other areas.
Dig a little deeper and several issues come to light. First, complete electrification will take time. During the transition, HVAC contractors are encouraged to rely on the lesser of other pollutants — natural gas.
While this change takes place, review your company's current business plan. Then, determine how your business can take advantage of electrification solutions. Ignoring the changing landscape opens HVAC contractors up to falling behind the market and their competition.
Many HVAC companies resist electrical work and electrification in general. However, some states like California are beginning to "tax" people who get natural gas equipment installed in their homes or buildings. Some are speculating that over time, natural gas will cost as much as electricity. Thus, heat pumps and electric water heaters will continue to gain traction in the market, as will solar, battery storage, smart panels, and other electrification measures. Adding some or all of these offerings can help your HVAC company can stand out from the rest by upskilling your employees in practice and in thought.
Potential benefits of offering HVAC electrification solutions to your business
One-stop Shop: Keeping electrification and HVAC capabilities under one roof offers your company many benefits. Most importantly, you can provide one-stop shopping for your residential and commercial customers.
EV Charging Stations: Sales in the vehicle electrification market have seen continued and rapid growth. For example, EVs made up nearly 9% of all vehicles sold last year. Every EV needs to charge somewhere, and studies have shown that most EV owners choose to charge overnight at home. An HVAC contractor certified with electrical capabilities would be able to install both the HVAC equipment and the EV charging station in residential and commercial properties.
Labor Force Upskill: Consider local apprenticeship opportunities. Hiring electricians or helping employees learn new skills will make them even more valuable to your company. Invest in their future, and they will invest in your company's future.
Bulk Buying: Your company could also take advantage of bulk buying as another incentive. You could increase your profit margins by consolidating the parts needed for HVAC electrification and vehicle electrification.
Potential issues of HVAC contractors providing electrical work
If you decide to offer electrification solutions, you'll need to decide whether to hire electricians, subcontract or upskill certain employees. You may choose to subcontract the work until you gain enough volume to give your electrician(s) 40 hours of work per week.
If your company is a union shop, pay close attention to mechanical work versus electrical work as the training is quite different for each certification. While union regulations can vary by location, many allow electro-mechanical work. If your union does not permit cross-training, make sure that you are clear about the scope of work each employee can perform.
While training your employees in the newest technologies, make sure all their certificates and licenses are current. At the same time, update your insurance coverage to reflect your new business model.
You will need to expand your supply chain should you decide to add electrical capabilities. Fortunately, some parts are the same, saving your company on some capital expenses.
Finally, update your sales and marketing strategy. Make sure all marketing materials highlight that you offer electrical and electrification solutions. Try to craft your message to show that your company is eco-friendly and can help with de-carbonization.
Raiven is ready to partner with you in your new journey
The trend towards more eco-friendly forms of power will increase the scope of HVAC projects. An HVAC contractor with electrical capabilities can benefit from the energy efficiency and vehicle electrification market. However, HVAC contractors should carefully weigh the benefits and the risks before taking this leap.
Once you are ready to leap, Raiven can help you with deep discounts on HVAC and electrical equipment, parts, and materials. With over $250M in buying power, we have the leverage to get you the best prices on electrical and HVAC equipment.
Raiven provides HVAC and electrical contractors with the lowest prices on equipment, parts, and maintenance supplies as well as a purchasing platform that makes buying fast and efficient. Key benefits include:
Pre-negotiated discounts of 7-25%+ from big name suppliers like Carrier, Ferguson, Grainger, and Graybar as well as EV charging stations, battery storage and smart panels.
Supply chain alerts for price and product availability changes on the items that matter to you most.
Private marketplace houses all your preferred suppliers in one location for easy access to your discounts. No more bouncing around websites comparing prices.
AI-powered purchasing tools that find the lowest prices even when employees shop outside your network.
Raiven is your one stop to save time and money. Visit Raiven to learn what we can do for you.