Navigating Electrical Supply Chain Issues as a Small Contractor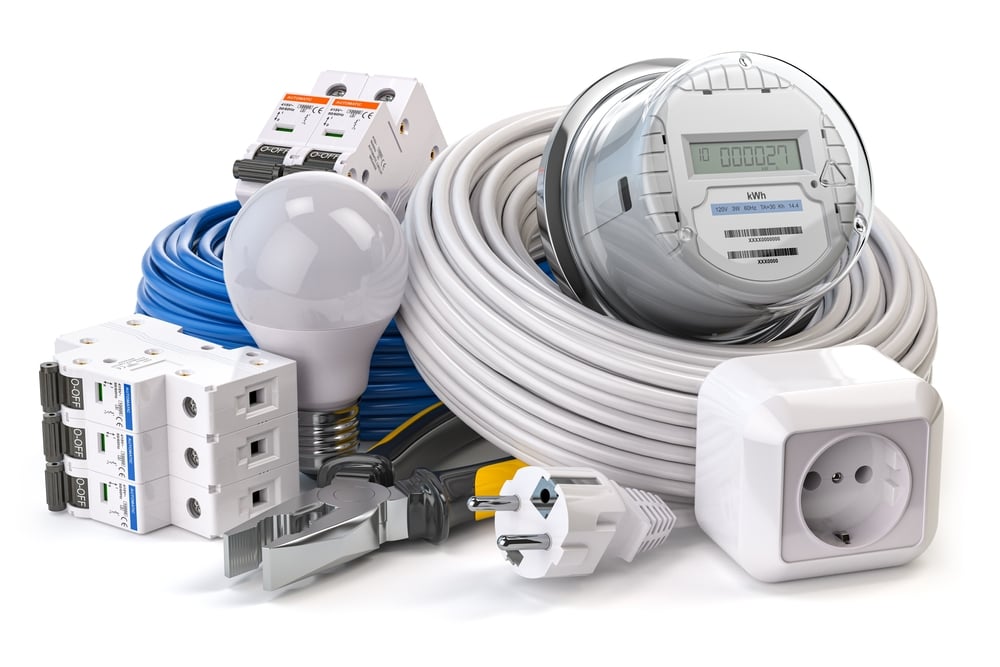 Author: Brett Knox
March 3, 2023 - 3 MIN. READ
Since 2020, the COVID-19 pandemic and other global events have resulted in turmoil for the electrical supply chain. Supply chains have been considered stable and reliable for decades, that is no longer the reality. Businesses and organizations must carefully consider how to deal with key material shortages, lower labor availability, volatility in demand, transportation delays, cost increases, and lowered production capacity.
What are Causing These Issues?
Rather than returning to normal after the worst of the pandemic was over, electrical supply chain issues continued, and prices increased due to the war in Ukraine. Deteriorating relations between the U.S. and China have made matters worse, as China is a primary source for many parts in the electrical supply chain.
In addition, extended lead times still result in issues with the electrical supply chain, creating higher market demand for electrical supplies. This higher demand comes at a time when many businesses have had to scale back due to the pandemic. Many electrical contractors, facing issues with electrical supply markets, have become creative in ways to navigate supply chain issues.
All these factors have hurt electrical contractors. They have been forced to waste their valuable time searching for available equipment and supplies, building up parts inventories when they do find stock, evaluating new suppliers, and contacting manufacturers directly for products.
The overall electrical price index stabilized in Q3 of 2022, but there were continual price increases in switchgear and a short supply of electrical panels. In Q4 of 2022, some price stabilization was seen and are expected to continue into 2023, with a rise of 1-3% of the electrical price index, continued copper scarcity, price increase, and short supplies for switchgear, breakers, and panels. These challenges offer further insight into the electrical parts supply chain issues and how to prepare for them.
Heading into 2023, you need to look ahead and expect shortages of key essentials (electrical parts supplies) and higher prices for copper, switchgear, breakers, and panels. Further showcasing the need to address electrical parts supply disruptions, small contractors suffer the most when there are supply chain issues because they have less buying power than larger contractors.
Therefore, in 2023 expect to see high prices, product scarcity, and even potential project delays due to supply chain issues. This is a difficult situation, so small contractors and businesses will need to plan ahead.
Small Contractors and Businesses Hit Hard
In fact, the U.S. Census Bureau's Small Business Pulse Survey (SBPS), which measured how the pandemic impacted small businesses, found that 38.8% of them had domestic supplier delays. Additionally, 64.6% of manufacturing businesses experienced disruptions from domestic supply chain delays, and companies overall saw increases ranging from 12.2% to 15.9% in foreign supply chain delays. This illustrates how supply chain disruptions impact small businesses and why solutions for large corporations do not work the same way for them.
Many small businesses indicated the need for new supply chain options in the next six months because they are also experiencing delivery and shipping delays. In addition, they have been challenged finding alternative domestic and foreign suppliers. This increased project delays and ultimately hurt their bottom line.
Overcoming Electrical Supply Chain Issues
The current electrical supply chain is rife with challenges, but there are several steps you can take to optimize your purchasing and counter these issues that Raiven can assist you with.
Grow your purchasing power. As a small business, you lack the negotiating power to receive higher priority on orders and the best discounts. That is why you shouldn't go it alone, there is strength in numbers. Joining Raiven means joining a group purchasing program to receive greater discounts and benefits. Through our partnership with Avendra, we have $500M+ in buying power we use to negotiate order priorities, deep discounts, and special pricing on frequently purchased items with industry-leading suppliers.
Stay informed: The supply chain is constantly changing with even small changes having ripple effects throughout. Prices and product availability are constantly in flux. To try and track the electrical supply chain yourself would be a full-time job. Raiven technology monitors pricing trends across suppliers so you know when prices are rising or falling. We also monitor availability for your key products to help you make smarter and more informed purchasing decisions. And our quarterly supply chain outlooks provide you in-depth analysis of the electrical supply chain and what to expect moving forward.
Don't waste time: Visiting website after website trying to find products in-stock and comparing prices, while ensuring you are getting the discounts you have negotiated can be extremely time consuming. That's why Raiven provides a private marketplace that shows you which products are in stock at the lowest prices, in one place. Imagine doing all your purchasing from one place!
Get the best price: When you combine purchasing power, discounts, price & supply alerts, and a centralized location to combine all these advantages you get the best price and save time doing it.
Raiven is your one stop to save time and money. Contact Raiven to learn what we can do for you.