6 Key Metrics to Help You Cut Procurement Costs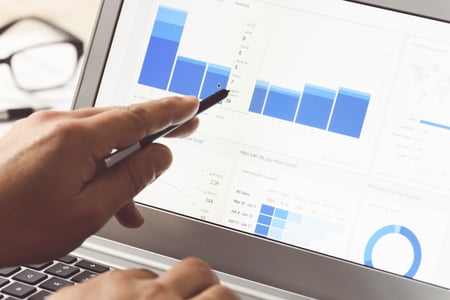 Sometimes, it feels as though there is no way to further cut costs, but here's the good news: a quick review of your spending trends can help you discover new ways to get your finances in order. If you're a building owner concerned about controlling expenses, monitoring just a few carefully chosen key metrics around building-related MRO (maintenance, repair and operations) will help you figure out where you can cut costs while improving your procurement efforts.
Learn more about six important metrics that will help you get a better handle on your business:


1. Realized Savings By Contract Compliance
What It Is
This metric
evaluates savings under contract
over a period of time
.
This
savings calculation is typically a dollar or percentage amount
and is tracked via invoices and payments.
Why It Matters
You can clearly demonstrate how much your company is saving due to
a
contract.
"Realized" means that the savings have already been tangibly demonstrated.
For example,
one year, y
ou may have
five building
supply vendors, but
the next year,
you
negotiate a contract with one that matches the best prices you've been paying.
When your year under contract with
the single
vendor is compared to the previous year with
five
vendors,
the
savings you realize would be due to contract compliance.
2. Addressable Spend That Is Sourced
What It Is
This metric, which is also sometimes called total spend under management, measures addressable spend that is covered by sourcing activities.

Why It Matters
The term "addressable" means that these costs can be impacted by savings and vendor negotiations. If you have addressable spend that is not currently sourced, those are costs that you can bring under vendor management to save money.

For example, if you spend $1M per year with building supply vendors, how much of this spend has negotiated contracts associated with these suppliers?
What It Is
The term refers to any "rogue" purchases made outside of official contracts. This includes non-sanctioned vendors, transactions without purchase orders (or purchase orders that are requested after the fact) and purchases made with credit cards.

Why It Matters
Maverick spend, also known as spend that's not under contract, is a major cause of cost overruns. Why? These "small" costs (examples could be air filters, tools and vehicles) add up quickly and usually go completely unmonitored. In fact, according to CIPS, maverick spend can account for up to 80% of a company's total spend. In building maintenance, this spend is under the radar because when something breaks, technicians will buy parts and materials from their favorite vendors rather than where the company has contracted relationships. Reining this spend in is an effective way to realize savings.

Learn more about maverick spend here.

4. eProcurement Adoption
What It Is
This metric
examines
the percentage of purchases through the platform as opposed to
other avenues like
phone, website or
the
store
.
Why It Matters
If your e-procurement platform doesn't make it fast, simple, and easy for employees to buy from
your contracted suppliers
, your company is losing a
lot
of money. You can only save if employees
actually use
your procurement platform to buy from approved
suppliers
.
If the rate of adoption is low, it's likely that your employees find the platform too inconvenient and time-consuming
.
This means your
company will miss out on
significant savings when people run out to buy
items on their expense account instead.
5. Procurement Average Cycle Time
What It Is
This metric measures
the cycle time needed to place a purchase order, beginning when a shopping cart is created and ending when the purchase order is sent to the supplier.
Why It Matters
For property managers and contractors
, time is of the essence.
When an elevator is broken, residents are complaining, and you need parts asap, the whole process needs to be seamless. That's why procurement average cyc
le time is an important metric.
If this step is taking too long, it causes
frustration and prolonged downtime
and you'll need to take steps to fix the process.

6. Supplier Reliability
What It Is
Supplier reliability
evaluates
how
well your suppliers
are
complying with the terms and conditions in their contracts to fulfill purc
hase orders in a timely fashion.
To measure it, examine the
percentage
of punctual
deliveries, as well as whether
the
proper quantities
were
delivered
for each order.
Why It Matters
If these numbers aren't good, your company is suffering and the T&Cs need to be enforced.
With building maintenance, receiving parts and materials on the promised delivery date is critical as is receiving the proper quantities ordered. Otherwise, you have technicians waiting around or equipment continuing to not function.
Now you have the metrics you need to ensure you succeed. But what if you don't have the resources to stay on top of this issues?
We know most facility managers and contractors deal with limited staff while facing unlimited challenges every day. That's why Raiven studied the ways top corporations handle procurement and created a platform that allows mid-market companies to have these same advantages.
Our strategically sourced suppliers pay to participate so there's no cost for businesses. We offer ongoing supplier negotiations, account management, compliance, adoption, and a consumer-like eProcurement platform for no-cost price comparisons.
If you're interested in learning more about how we can help your company cut costs, please send us an email or give us a call.