What Is Tail Spend and Why Should You Care?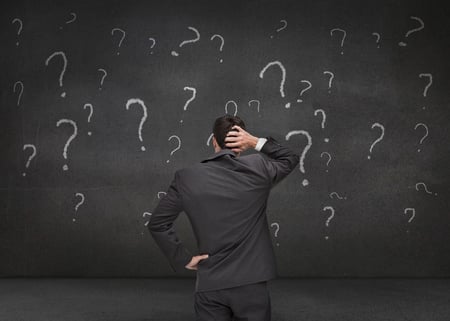 Managing tail spend is one of the only guaranteed ways property managers, building owners and contractors can reduce costs associated with building maintenance. But what is tail spend and how do you manage it?
What is tail spend?
Tail spend is typically defined as all spend that is not strategically managed or the bottom 20% of a company's spend. These can be thousands of sku's used daily, along with infrequent, or immediate need purchases across a disparate group of categories where management has very little visibility into the multitude of suppliers being used. For building maintenance, tail spend includes replacement parts, materials, supplies, uniforms, and tools that are traditionally below the procurement level threshold for scrutiny. It has been simply just too hard to aggregate the data to drive compliance and savings.
Companies maintaining buildings typically have limited resources to manage the purchasing of these items, so the costs tend to creep out of control.
Think of unmanaged tail spend like this: Your technicians routinely buy safety equipment, tools and replacement parts as needs arise. Since suppliers have not been stipulated and contracted discounts have not been negotiated, where they buy is based on individual preferences or convenience. As a result, thousands of purchases are taking place annually at near retail prices.
Why is tail spend unmanaged?
Companies typically don't manage tail spend even though it's a great place to save money. Why? We already mentioned convenience, but there are several more reasons tail spend goes unmanaged:
Employees aren't aware of how much their purchases are costing the company. A ladder breaks, so the maintenance technician drives to his favorite supply house that always has perks. He's not thinking about who has the cheapest ladders or even if he is, there's no easy way for him to find the cheapest price so he ends up paying list price for the ladder. This happens thousands of times a year for all types of parts and materials. Further, asking why ladders aren't being purchased from strategically sourced suppliers is not something anyone is talking about. Nobody's paying attention to these thousands of ad-hoc purchases.


Education is key. If employees are uninformed about how much more their unplanned purchases are costing, they certainly won't understand why they should be using certain suppliers. It's important to make sure your employees are educated about the procurement process so they will be more willing to participate.


Employees are stretched too thin. The typical procurement department spends most of its time measuring the 10-20% of suppliers that represent 60-80% of the spend. Put simply, the department is already maxed out managing these high-dollar and higher volume spend items. It's hard to recognize how they'll have the resources to manage the rest of the spend, even though the payoff is significant.Many companies just don't believe the ROI from managing the purchase of low-dollar items will be worth it, despite the fact that evidence proves reining in tail spend has significant payoffs.

Urgency limits options. What if it's 100 degrees outside and an air conditioner goes out? You and your building engineer are hearing from irate tenants. If your technicians don't have a fast way to digitally locate parts and pricing, they will go wherever they'll pay whatever is required to get what they need.
If any of the reasons above ring true in your company, don't worry. There is a simple solution for all of them: pre-negotiate prices.
How do you manage tail spend?
The bottom line is once you identify areas that aren't being managed, they'll continue to be unmanageable without negotiating supplier partnerships. You need to negotiate set, discounted prices with suppliers and educate employees as to why these suppliers are the sole resources for specific items.
Even though you can't predict when you'll need to purchase from these suppliers, you can control how much it'll cost you when the time comes. This brings predictability to unpredictable circumstances by providing an environment where you've already negotiated with certain vendors for pricing or service levels in advance of a service or preventive maintenance request.
If you don't have the resources to dedicate to negotiating set prices with tail spend suppliers, consider a solution like Raiven. We deliver a managed service that strategically aggregates mid-tail, tail and rogue spend for Maintenance, Repair and Operations (MRO) in buildings. Our strategically sourced suppliers pay to participate so there's no cost for businesses. We offer ongoing supplier negotiations, account management, compliance, adoption, and a consumer-like eProcurement platform for no-cost price comparisons. Basically, we let you outsource the trouble of instituting money-saving relationships.
If you're interested in learning more about how we can help your company cut costs, please send us an email or give us a call.