How to Save Time and Money Bidding Electrical Jobs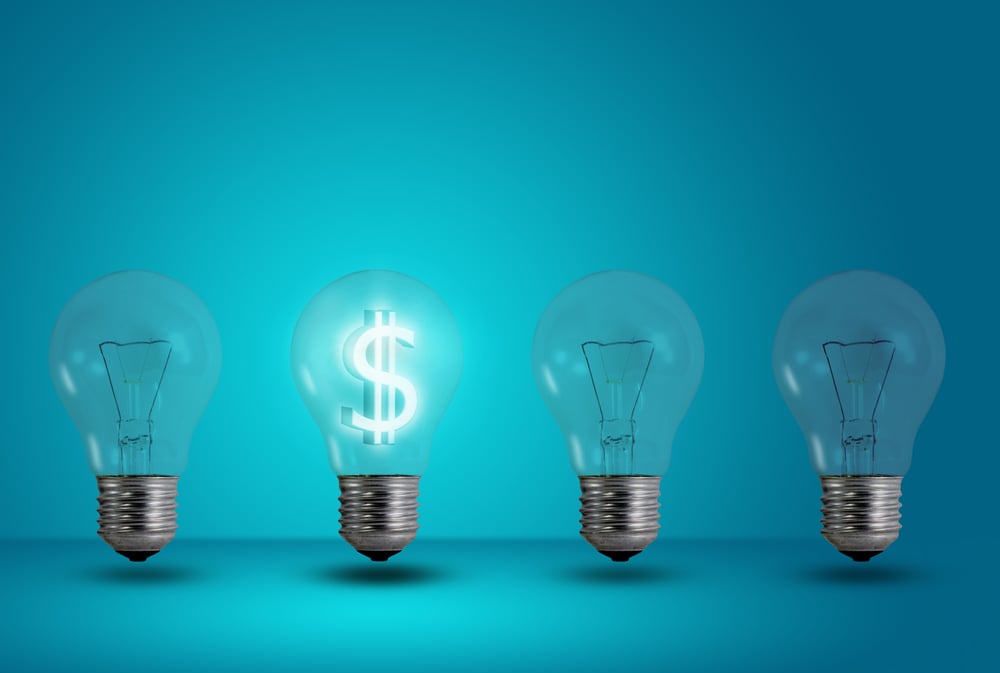 Author: Brett Knox
July 19, 2023 - 4 MIN. READ


When bidding on an electrical job, you are responsible for the success or failure of your company. Therefore, you should rely on a proven purchasing partner to help you win bids.
Executive Summary
Creating a successful bid and completing a project profitably requires a significant investment of time, resources, and a deep understanding of your company's abilities and supply chain.
Discover how electrical contractors can maximize their efficiency and cost-effectiveness during the bidding process, resulting in more wins and triumphant outcomes.
Contractor bid process
Before you even start considering your bid, it is crucial to carefully select projects that align with your company's strengths. Here are a few key factors to consider:
Are your employees equipped with the necessary skills to complete the job successfully?
Does the project fall within your usual service area?
Is the scope of work appropriate for the size and capabilities of your company?
If any of these questions receive a negative answer, it is best to refrain from bidding on the project. Engaging in a project that is beyond your workers' expertise not only puts your financial stability at risk but also increases the likelihood of delays and potential accidents. Furthermore, delivering an inferior final product could tarnish your reputation and expose your company to legal repercussions.
Considering the current skyrocketing fuel prices, it makes perfect sense to focus on projects within a reasonable distance from your headquarters. This minimizes commuting time and costs for your employees, who may also need to make additional trips for material procurement. These expenses can quickly accumulate.
Lastly, if the project exceeds the typical scale your company handles, it may divert valuable employee resources from more profitable endeavors until the contract is fulfilled.
Once you have determined that the project aligns with your company's capabilities, the real excitement begins!
Your estimator will meticulously evaluate the bid, taking into account material costs. However, given the current state of the global market and frequent price fluctuations, these costs may leave little room for profit. Additionally, labor costs for your employees must be factored in, which could further tighten the profit margin for the job at hand.
Group purchasing
Many electrical contractors find that group purchasing addresses many of their cost issues. Instead of relying solely on an estimator, or even a procurement team, electrical contractors can join a group purchasing program and harness the buying power of the entire group to ensure you're getting the lowest prices possible.
Other benefits of joining a group purchasing program include:
Supply chain stability. One of the most significant pain points for electrical contractors is the lack of a stable supply chain. Even long-term suppliers are no match for scarce resources, natural disasters, conflicts between countries, and worldwide economic crises. While group purchasing cannot eliminate all uncertainty, it does have the advantage of using larger suppliers. These suppliers know that they can count on the group to purchase a certain amount of product each year. This knowledge makes them willing to go the extra mile to find the items that your company needs when you need them.
Price. As a single company, your current suppliers may offer discounts on some items. However, your suppliers need to make a profit, just like your own company needs to stay in the black. When working with a larger, steadier customer base, such as a purchasing group, suppliers offer greater discounts, knowing they will make up for any price difference in the number of goods sold. Your company benefits financially from the purchasing power of a group purchasing program.
Time. Your estimator no longer waits for replies from various suppliers. They also no longer need to spend time comparing the relative merits of one supplier's costs versus the reliability of another supplier. Likewise, your company does not need to waste time waiting for supplies that might be delayed due to shortages or disrupted supply chains. Through the purchasing program, you know that all your materials will be the items you need and will be delivered on time.
Final steps for a winning bid
Now that your company has decided to bid on an appropriate project and saved time and money through group purchasing, you can prepare your winning bid documents.
Create and carefully review your bid proposal. Refer to the original bid documents often to ensure you haven't overlooked any minor work that could require additional supplies and labor. If possible, walk through the scope of the work on site. Periodically, bid documents contain incorrect measurements. Sometimes the person preparing the bid is unaware that other repairs or replacements should occur before your company's work even begins.
While not intentional, these minor inconsistencies cost your company time and money – time you could spend on other projects and money you could make from those projects.
Raiven can help you win more bids
Raiven offers electrical contractors the purchasing power of a fortune 500 company. With over $500M+ in buying power, Raiven leverages this to negotiate deep discounts with industry-leading manufacturers and suppliers along with special terms.
Raiven optimizes your purchasing and supply chain management with the lowest prices on equipment, parts, and business essentials as well as a purchasing platform that makes buying fast and efficient. Key benefits include:
Pre-negotiated discounts that are generating average client savings of 7-25%+ from big name manufacturers and suppliers like ChargePoint, Graybar, Home Depot, Enel X JuiceBox, Fluke, Lowe's, Schneider Electric, Sunbelt Rentals, and more.
Supply chain alerts for price and product availability changes on the items that matter to you most.
A private marketplace houses all your preferred suppliers in one location for easy access to your discounts. No more bouncing around websites comparing prices.
AI-powered purchasing tools that find the lowest prices even when employees shop outside your network.
Raiven is your one-stop shop to save time, money, and win more profitable bids. Visit Raiven to learn what we can do for you.
Article Sources:
https://planhub.com/resources/how-to-bid-electrical-work/#:~:text=Creating%20a%20bid%20for%20electrical%20work%20begins%20by,it%20to%20the%20general%20contractor%20or%20project%20owner.
https://www.raiven.com/supply-chain-reports/raivens-q1-2023-electrical-supply-chain-outlook
https://www.linkedin.com/pulse/understanding-group-purchasing-organization-gpo-michael-maske
https://www.raiven.com/blog/advantages-of-a-group-purchasing-program-vs.-self-negotiated-supplier-discounts
https://planhub.com/resources/how-to-bid-electrical-work/#:~:text=Creating%20a%20bid%20for%20electrical%20work%20begins%20by,it%20to%20the%20general%20contractor%20or%20project%20owner.
https://www.raiven.com/custom-marketplace
https://www.raiven.com/contact-us
https://www.linkedin.com/pulse/why-group-purchasing-organizations-buzzworthy-2023-anthony-clervi