Best Practices for Electrical Contractors to Manage Rogue Spending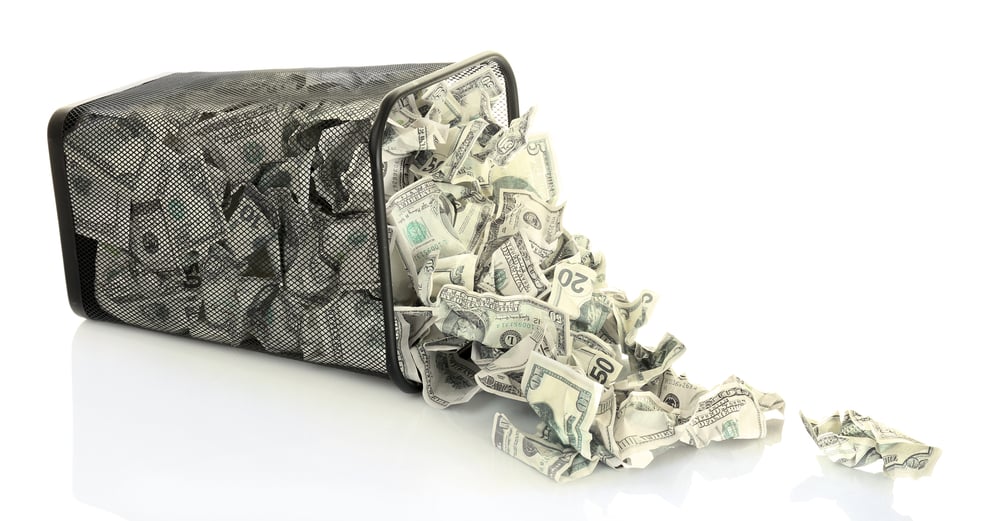 Author: Brett Knox
April 27, 2023 - 3 MIN. READ


In the words of the ancient Greek philosopher, Homer, "One rogue leads another." But rogues in purchasing hurt the bottom line. To eliminate rogue spending, create an atmosphere of ownership among your employees so that each member is motivated to help reduce rogue spending.
Rogue Spending Hurts Your Business
Rogue spending subverts your pre-negotiated discounts, preferred supplier relationships, and your business goals. Electrical contractors must ensure their employees comply with pre-negotiated supplier contracts. Failure to do so results in strained supplier relationships and the loss of time, money, and effort for the business.
And while there are many ways to approach this issue, technology is one of the most efficient and effective, acting as a necessary agent in ensuring contract compliance and mitigating rogue spending. A user-friendly procurement platform guides field staff to preferred suppliers and away from wasteful spending with distributors whose catalogues are not under contract. And these platforms can be accessed just as easily from the jobsite on a tablet or phone, as they are in the office on desktop.
In this way, technology can ensure compliance with the existing contracts as negotiated by your purchasing team. Your company saves time and money, and productivity increases as employees can find the items they need quickly, efficiently, and on at a competitive price.
Improving Purchasing Compliance Improves Your Profits
In the heat of the moment, your employees may find it convenient to simply run to a big-box store to purchase items needed for a job. You need to let all employees who buy supplies know how important it is for them to buy from your preferred suppliers to eliminate rogue spending.
For example, say a wiring job needs 1,000 feet of 14/2 and 500 feet of 14/3. Your electrician notices there is a Home Depot, Lowe's, and Graybar in fairly close proximity, so he chooses Lowe's. However, you have already negotiated discounts and rebates with Home Depot and Graybar, so you are losing money when your electrician goes rogue with his buying.
Given the recent volatile pricing fluctuations in the wire and cable market, they will likely pay a higher price at the local retailer or distributor than was negotiated by your procurement team. Price stability is only one of the many benefits of negotiated commodity contracts.
It is critical to build a culture of buying from your preferred suppliers, so you pay less, get higher priority on orders, and make rebates on all your purchases – these savings go straight to your bottom-line profits!
Policy and technology enablers are crucial
The benefits of having documented procurement policies are many and varied, from saving money for your company to empowering employees to feel like a valuable part of the team.
The policy begins in procurement where purchasing agents are tasked with sourcing the highest quality product for the lowest price. Often, that price depends on the amount of product your company will purchase during the contract's life span.
Whenever a contractor purchases a product outside of your pre-negotiated agreements, not only will he or she likely pay a higher product price than was negotiated, but your company runs the risk of violating the terms and conditions of the negotiated procurement contract. In fact, 12-18% per dollar lost on each contract is attributable to your contractors running to the local hardware store and engaging in maverick spending.
Take these steps to get all your employees on board with this policy":
Include a written procurement policy as part of the orientation process.
Make all policies accessible for review as needed
Clearly explain how and why rogue spending jeopardizes the company's profitability and success.
Use technology to make it easy for your employees to stay in compliance with your procurement policies.
For office staff, install an automated purchasing platform that steers users toward contracted suppliers. Field staff should have the same technology available on their cell phones or tablets.
With this easy-to-use technology, your electrician will not think twice about checking their cell phone for available supplies with contracted suppliers and placing an order through your platform. They receive supplies on time and your company reduces wasteful spending while remaining in compliance with your negotiated deals.
Technology can create a win-win buying experience for all participants!
Raiven helps you manage rogue spending
Raiven Marketplace is an easy-to-use, cloud-based solution that standardizes and tracks procurement while monitoring the stock and availability levels of your suppliers.
Raiven optimizes your purchasing and supply chain management with the lowest prices on equipment, parts, and maintenance supplies as well as a purchasing platform that makes buying fast and efficient. Key benefits include:
Pre-negotiated discounts that are generating average client savings of 7-25%+ from big name manufacturers and suppliers like ChargePoint, Graybar, Home Depot, Enel X JuiceBox, Lowe's, Schneider Electric, Sunbelt Rentals, and more.
Supply chain alerts for price and product availability changes on the items that matter to you most.
A private marketplace houses all your preferred suppliers in one location for easy access to your discounts. No more bouncing around websites comparing prices.
AI-powered purchasing tools that find the lowest prices even when employees shop outside your network.
Raiven is your one stop shop to save time and money. Visit Raiven to learn what we can do for you.