EV Charging Incentives For HUD Multifamily Properties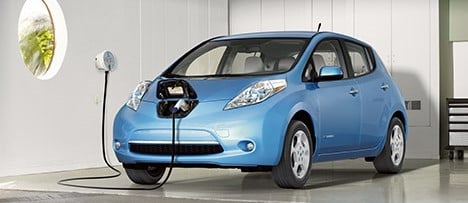 5 MIN. READ


HUD multifamily financing programs offer many incentives to multifamily property owners. While strict guidelines must be followed, the benefits are numerous. HUD (U.S. Department of Housing and Urban Development) promotes and regulates the use of EV charging units in specific properties. There has never been a better time to install EV charging, especially for multifamily housing. Low-cost HUD multifamily financing is available, and federal, state, and local utility incentives are plentiful.
Understand the incentives
If you are thinking of installing EV chargers at your multifamily property, you should know that the government and utility companies want to help you. Check to see which of the following incentives may apply to your property.
Federal funds
The Bipartisan Infrastructure Law is pushing a tidal wave of funding into EV charging nationwide, with a goal of 500,000 charging stations by 2030.
In all, the law dedicates $5 billion over the next five years to EV charging stations. Of that, $615 million will be available but will be distributed through the states in 2022. Notably, this is the largest federal EV funding package in history
EV charging infrastructure
A key message in announcements about the law is the importance of equity in access to EV charging stations. Low-income Americans are not to be excluded or restricted from access to EV charging. This requirement is likely to help drive the demand for residents of HUD. Tellingly, the law provides $2.5 billion to promote EV charging availability in low-income areas.
In addition, the EPA (U.S. Environmental Protection Agency) is pushing to increase the availability of EV chargers in low-income areas. Also of interest is that some states have "Right to Charge" laws that forbid restricting charging access for low-income residents.
Finally, 80 million people in the U.S. live in multifamily housing, and 85% of EV drivers charge at home, but there is a shortage of EV charging for multifamily housing. This data bodes well for EV charging expansion in HUD properties for low-income residents.
If you need your EV charging stations installed, we recommend using Qmerit, the nationwide leader in EV charger installations. They're very experienced with multi-family properties.
The case of Colorado and HUD
Colorado offers a good example of how this will roll out. There, Governor Polis has set an ambitious goal of almost a million EVs for Colorado alone by 2030. Governor Polis recently announced $300,000 in federal funding for seven EV charging stations at Mariposa Apartments, an underprivileged HUD community in Denver.
That project is part of $57 million in funding flowing to Colorado over the next five years.
HUD programs
HUD is a major financing means for multifamily construction and renovations.
As of this writing, details are sparse about how HUD will facilitate EV charging growth, but its most effective tool is HUD multifamily financing programs for residential or HUD commercial properties. Of these, FHA (Federal Housing Authority) Section 221(d)(4) loans are the most powerful.
HUD multi-family financing programs are available for ground-up construction or renovation projects. They feature a maximum 40-year term (plus an interest-free period of up to three years). Rates are fixed over a total of 43 years and are highly competitive. Their loan-to-value ratio is 85%.
The loan minimum for HUD multifamily financing programs is $2 million, with no maximum. Overall, HUD 221(d)(4) is today's most cost-effective multifamily loan vehicle.
Note that HUD requires you to use a licensed contractor. HUD programs can be complex, so consider hiring an outside expert to help you.
Other federal and state incentives
Amid this funding bonanza and HUD multifamily financing programs, do not overlook the federal tax credit of 26% of the cost of acquisition and installation of EV stations.
Many states also offer substantial incentives. Be sure to keep up on developments as the situation changes frequently.
Utility incentives
Utility companies offer a wide variety of incentives that are constantly evolving, like state programs. Here are some of the many utility incentives available:
In Colorado, Poudre Valley Rural Electric offers a rebate covering 50% of installation costs for Level 1 and 2 chargers, and up to $7,000 for Level 3 chargers, on a case-by-case basis.
In New York, the EV Make-Ready Program offers substantial rebates covering much and sometimes all of Level 2 or Level 3 charger installations.
Benefits of adding EV charging to HUD properties
In addition to the cost savings you can receive through the above incentives, there are many other benefits of installing EV chargers in a HUD commercial property.
Encourage low-income EV ownership
Readily accessible EV charging promotes EV ownership among low-income drivers. Studies show that EVs cost around $1,000 less per year to fuel based on 2020 gas prices. Maintenance costs are also significantly lower for EVs.
As widespread purchase incentives are driving down the cost of EVs, lower fuel costs can help encourage EV ownership among residents in HUD multifamily housing.
Promote renewable energy
Green is good in today's world. As the use of EVs climbs, the carbon footprint shrinks, enhancing the market image of your property.
Monitor energy use and charging trends
Software in EV charging systems track energy usage, charging patterns, time of day use, and more. It's easy for multifamily property owners to monitor these trends over time for better control and transparency.
Earn more revenue
The lower cost of electricity vs. gasoline creates a margin for a fee to users of the charger stations. The added convenience and accessibility also add value for residents.
Based on figures from industry sources in March 2022, multifamily property owners may charge 15-25 cents per kilowatt-hour. This allows owners to recover electricity costs from the grid and EV operating costs (break even). Those rates are equivalent to $2.00 per gallon of gas — substantial savings.
Notably, those fees can also add to net operating income and thus increase NOI. Check with HUD to see the relevant rules for such fees.
Finally, added revenue can strengthen an application for HUD multifamily financing programs to pay for EV charging stations, required parking lot renovations, and electrical work.
Increase property value
Adding convenient EV chargers makes the property more desirable. Residents save time and money on fueling trips and the cost of fuel (almost 50% at the 2022 cost per mile). As a result, the quality of life improves, and the property's appeal increases.
Facility managers can capitalize on this and advertise the advantages of on-site EV charging.
Take advantage of HUD multifamily financing programs
The EV charging landscape is ever-changing; incentives and rebates are revised constantly, so it pays to keep an eye on them. As a multifamily owner, take the time now to get savvy on EV charging and incentives, especially HUD multifamily financing programs.
If you do invest in charging stations, be sure to hire a quality contractor, and remember, you will need a licensed contractor to get HUD multifamily financing.
Raiven can help
In addition to EV charging incentive programs, don't forget about saving money up front when purchasing products and supplies for your EV charging improvements.
Raiven serves multifamily properties and property owners by providing the lowest prices on equipment, parts, and maintenance supplies as well as a purchasing platform that makes buying fast and efficient. Key benefits include:
Pre-negotiated discounts of 7-25%+ from big name suppliers like Ferguson, Grainger, Graybar, HD Supply, Office Depot, and more.
Supply chain alerts for price and product availability changes on the items that matter to you most.
Private marketplace houses all your preferred suppliers in one location for easy access to your discounts. No more bouncing around websites comparing prices.
AI-powered purchasing tools that find the lowest prices even when employees shop outside your network.
Raiven is your one stop to save time and money. Ask our clients Core Realty, Lyon Living, or Oaks Property Management what we've done for them. Visit Raiven to learn what we can do for you.
If you need your EV charging stations installed, be sure to visit Qmerit, the nationwide leader in electrification solutions.