Increase NOI by Saving 10 Percent on Annual Maintenance Costs
5 MIN. READ
Calling all facility managers - Whether you are responsible for a few properties or a portfolio of one hundred, you are critical in the efforts to maintain and increase NOI. To help you achieve your goals, take a look at some of the biggest drains on NOI as well as how you can save 10% or more on annual maintenance costs.
Limiting the negative effects on NOI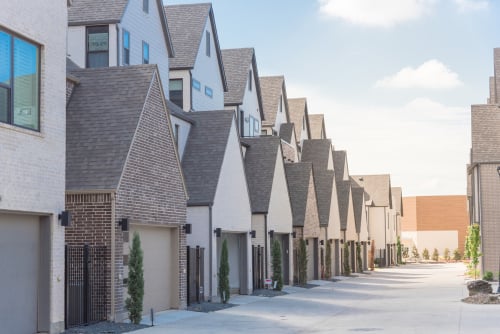 The razor-thin operating margins that exist with certain properties are a definite challenge to facility managers. Older facilities are likely to have higher maintenance costs due to aging equipment and structural materials. Poor asset management can decimate NOI through constant repair or replacement. And careless tenants, customers, and occupants can throw the best planning in the world right out the window.
Managing these variables can be like herding cats. However, there are methods for reducing risk, improving efficiency, and controlling costs.
Unscheduled maintenance can severely reduce NOI even for new properties that would otherwise be profitable. Being prepared for unscheduled maintenance is a two-part exercise.
The first part is being ready for maintenance that occurs on a somewhat predictable but not precise schedule. We will cover this in more detail later. The second part is preparing for issues that may come up due to building use, rather than normal wear and tear.
For example, an office complex with an attached parking garage may suffer unscheduled damage from a driver who clips a support column. It's impossible to predict this kind of damage, but you have to react instantly. Additionally, limiting tenants' and occupants' ability to affect repairs, no matter how well-intentioned, can help in preventing damage. There is a reason why the property has a maintenance staff, and you need to take advantage of their expertise.
Easy ways to increase NOI
Improving efficiency starts with keeping track of how much energy a facility consumes. Tracking energy use is one of the easiest ways to spot a potential threat to NOI.
For that reason, performing an energy audit can yield significant improvements to increase NOI with little to no cost while assisting in future planning. Energy audits can be very simple or highly technical affairs with dozens of parameters to monitor and inspect. Regardless of the depth of audit, it is an excellent way to find drains on NOI.
If energy use is one of the biggest enemies of a strong NOI, the biggest energy draw is building environmental control. Facilities built before the advent of energy-saving materials require more HVAC usage to sustain a comfortable temperature for tenants and occupants.
When it is physically possible to upgrade them with modern materials, it makes financial sense to do so. The energy savings will often pay for the upgrades within a year or two. In other cases, upgrading a building may not be a practical or cost-effective solution. Instead, improving upon some common trouble areas is a more useful strategy. Things to look for include overall leakiness around the building envelope. Poor insulation and seals around doors and windows allow conditioned air to escape, driving up HVAC operating costs.
Speaking of the HVAC system, verify that vents and filters are clear of dust and obstructions. If any sensors are malfunctioning, repair or replace them. Furthermore, ensure that occupants know how to properly use the system.
Preventative maintenance
Keeping track of maintenance intervals, inventory and costs is another important factor to increase NOI. Avoiding machinery breakdowns can be achieved by using a preventative maintenance program. Rather than waiting for something to break, it makes sense to service or replace it before failure. Preventative maintenance is a direct factor in reducing overall operating costs.
By being able to plan downtime, you can purchase and schedule replacement parts and labor from the most cost-effective perspective. Preventative maintenance not only keeps tenants happy but also avoids expensive emergency repairs at inconvenient times.

For example, say a building's ventilation system utilizes a particular type of filter that has an average replacement interval of five months. If there are a total of 30 on the property, purchasing in bulk and having a stockpile on-premises makes more sense than running out to get one each time a replacement is needed. The same principle applies to all consumables and components - anything from pumps to doormats to cleaning supplies.
Keeping track of costs the modern way
Manually monitoring the costs of all of the different parts and components your property needs can be a challenge. In order to get the best prices on maintenance items and supplies, a solution like Raiven can help.

Rather than sourcing supplies the old-fashioned way, Raiven gives you access to instant 7-25% savings through an exclusive purchasing platform. Take a closer look through a real-life case study.
How Oaks Property Management increased its NOI
Oaks Property Management operates a portfolio of garden-style apartments across Southern California. Oaks was faced with all of the common problems encountered by multi-property management companies. This includes balancing frequent emergencies, multiple authorized buyers, no centralized purchasing department and constant overpayment for supplies.

Once Oaks adopted Raiven's exclusive system, there was an immediate 10-20% savings on daily maintenance purchases. Major purchases such as HVAC equipment also saw savings of 10%.

Onboarding and training authorized buyers was accomplished within the first few weeks. Afterward, they all had access to the Raiven browser extension that automatically alerted them about products from approved suppliers to avoid rogue spend.
Perhaps the best endorsement comes from Michael Ruske, facility manager for Oaks Property Management: "We've seen 10-20% savings on purchases through the Raiven Marketplace platform. These are amazing savings and we are very pleased."
By centralizing purchasing through a single system, Oaks Property Management was able to get control of maintenance supply costs. They can now also enact systems such as preventative maintenance far easier when a system like Raiven helps them plan and inventory the proper parts and supplies.
Additionally, repairs, retrofits and upgrades ended up costing less money, which, in turn, was able to increase NOI twofold, first through direct savings and second through increasing the value of the property. This alone was able to help them mitigate the effects of varying occupancy rates over the course of a fiscal year.
Get in touch
If your property is still sourcing and buying in a decentralized manner, contact Raiven to empower your staff in their purchasing decisions. It can enhance repairs, boost the effectiveness of energy audits, and of course, increase NOI substantially and consistently. You will have the advantage of exclusive access to industry-leading multifamily suppliers and a responsive and attentive customer service team to answer any questions your staff may have.
Article Sources: