Combating Rising Building and Repair Costs in Multifamily Properties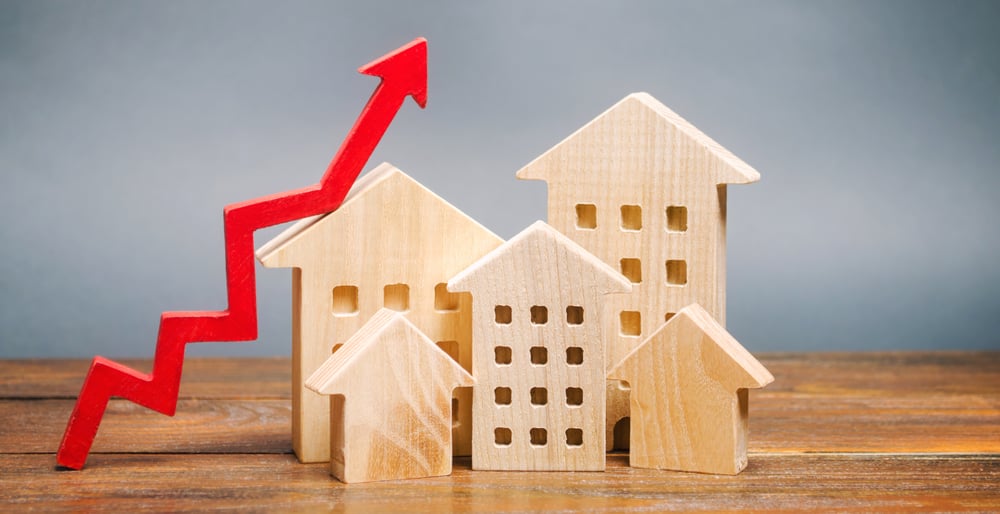 Author: Tim Moegen
March 31, 2023 - 3 MIN. READ


Fixed costs, variable costs, and unexpected expenditures can all throw your carefully budgeted maintenance plan out the window. Combatting rising building and repair costs in your multifamily properties requires ongoing effort; however, you are not alone in this endeavor. But there are cost-effective ways to mitigate these effects and avoid your plans being derailed
Introduction
You expect a certain amount of expense when you purchase a multifamily property. But the myriad of supply chain curveballs and volatile price & supply fluctuations that have come about over the past few years were unexpected. Supply chain issues, inflation, rising building and repair costs, and changes to the single-family housing market have all made it considerably more difficult to avoid throwing your carefully crafted budget into a tailspin.
Fixed costs
Every multifamily property bears certain fixed costs that vary little on an annual basis.
Taxes: Unless your property is reassessed on a regular basis, your real estate taxes are predictable from year to year.
Insurance Premiums: Premiums increase or decrease based on actuarial tables. Your building's age, state of repair, and location all factor into your insurance premiums, making this cost also fairly predictable.
Labor: You need property managers and other staff members to ensure that your building retains a high occupancy rate and is a desirable commodity in the rental marketplace, so the costs associated with their labor should also be documented and accounted for.
Maintenance: Most multifamily units allocate a portion of the rent toward maintenance costs. Utilities and basic upkeep, such as caring for tenant concerns, figure into the maintenance budget as fixed costs as well.
Variable costs
Variable costs fluctuate on a situational basis.
Fuel: If fuel prices rise significantly, as we have seen recently, you will spend more than you budgeted to heat and cool your property.
Repairs: Buildings that operate at or close to capacity also require more repairs and maintenance. Elevators are used more often, parking areas need to be re-sealed regularly, and common areas need to be cleaned and maintained more diligently.
Renovations: Units need to be renovated periodically. But what latest trends will attract desirable tenants and what those renovations will cost can vary greatly.
Unexpected costs
This final cost category is a catch-all for economic volatility, both within the United States and worldwide.
Interest Rates: The Federal Reserve raised interest rates to curb inflation, but its tentacles run deep into the multifamily market. Dramatic increases in financing costs have resulted from these interest rate increases which reduce net operating income for multifamily property owners.
Housing market: Just as many renters were preparing to purchase a home after spending several COVID years working remotely, the housing market rose through the roof with first-time buyers entering bidding wars with low-interest mortgages. Now that rates are climbing, those prospective buyers struggle to qualify for increasingly expensive financing and consequently remain in the rental market at a time when investors can least afford to create more rental units.

Supply chain issues:

Many multifamily developers report that supply chain issues continue to disrupt the industry. Supply scarcity has driven costs up by as much as 40% and caused delays that run from as little as 30 days to as long as six months.
Natural disasters: Hurricanes, floods, and heavy storms will impact the multifamily housing market in affected and surrounding areas. Natural disasters leave people homeless, raise costs for remaining housing, and decimate the affordable housing market.
Mitigating the effects
Despite the rising building and repair costs in multifamily properties, there are some relatively simple ways to combat these costs.
Rent: As a property owner, time is on your side. Most tenants sign yearly leases. Raising rents with the annual lease, especially if the increases are tied to the Consumer Price Index, brings a steady flow of income into your multifamily property, and can mitigate the effects of inflation and routine changes in the overall economy.
Negotiate: Instead of signing a one-year contract with your utility vendors, negotiate a slightly higher rate that can be locked in for several years. The vendors are likely already experiencing several clients changing companies and may be willing to work with your multifamily property if it means that the income will be steady.

Maintenance & Upgrades:

Perform regular building maintenance and upgrades. Newer, more efficient systems may cost more upfront but end up paying for themselves through lower overall costs. This is especially true with appliance and HVAC upgrades. Consider investing in some equipment and supplies that will enable your building manager to perform simple maintenance tasks that will lower your overall costs. It is much less expensive to perform simple tasks such as unclogging drains in-house than it is to engage a plumber at 2:00 AM.
Partner with the pros
The most effective way to combat building and repair costs in multifamily properties is to form durable partnerships. Raiven serves multifamily property owners and managers by providing the lowest prices on equipment, parts, and maintenance supplies as well as a purchasing platform that makes buying fast and efficient. Key benefits include:
Pre-negotiated discounts that are generating average client savings of 7-30%+ from big name suppliers like Ferguson, HD Supply, Grainger, Graybar, Office Depot, and more.
Supply chain alerts for price and product availability changes on the items that matter to you most.
Private marketplace houses all your preferred suppliers in one location for easy access to your discounts. No more bouncing around websites comparing prices.
AI-powered purchasing tools that find the lowest prices even when employees shop outside your network.
Raiven is your one stop shop to save time and money. Ask our clients Core Realty, Lyon Living, or Oaks Property Management what we've done for them. Visit Raiven to learn what we can do for you.

If you need your EV charging stations installed, be sure to visit Qmerit, the nationwide leader in electrification solutions.

Article Sources:

https://fnrpusa.com/blog/fixed-vs-variable-costs/#:~:text=Fixed%20expenses%E2%80%94sometimes%20called%20fixed%20costs%E2%80%94are%20those%20that%20must,the%20property%20is%20completely%20empty%20or%20completely%20full.
https://smartland.com/resources/what-to-expect-from-multifamily-real-estate-as-inflation-rises/
https://www.multifamilyexecutive.com/design-development/supply-chain-headaches-continue-for-multifamily_o
https://www.axios.com/2022/10/05/hurricane-ian-rebuilding-affordable-housing
https://apartmentdata.com/blog/multifamily-data-research-reducing-maintenance-costs/
https://www.raiven.com/success-stories/oaks-saves-big-on-maintenance-costs
https://supply-chain.cioapplications.com/vendor/raiven-facilitating-smart-purchasing-and-sourcing-decisionmaking-with-ai-cid-5677-mid-365.html