Introducing Multifamily EV Charging to your Communities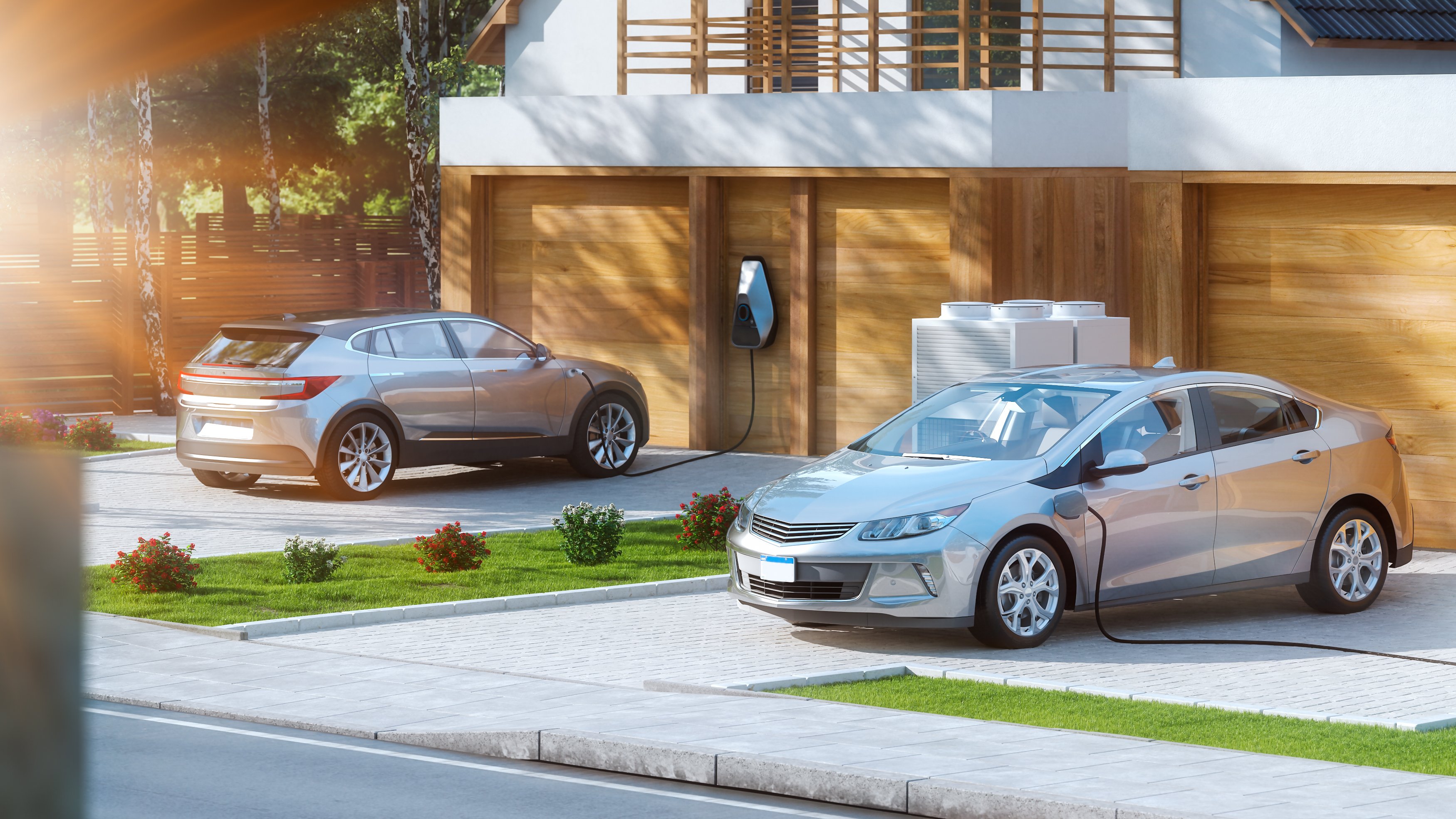 June 2, 2022
4 MIN. READ


Electric vehicles (EVs) are an exciting new technology gaining market share and new consumers each day. In addition, manufacturers are committing to produce more varieties of EVs. These manufacturers include Ford, GM, VW, and Toyota.
As EVs become more available, your multifamily residents will bring them home. Therefore, it is essential to provide convenient charging for them.
This article will provide property owners with critical guidelines for successfully introducing multifamily EV charging stations to your community.
Highlight multifamily EV charging stations as an amenity
Many multifamily property owners are adding EV charging stations as value-added amenities. The advantages to owners are clear: these chargers can support owner-favorable rent levels, differentiate properties positively, and maximize net operating income (NOI).
However, EV charging stations will also provide advantages to your tenants. But as in every other initiative, communication is the key to success. So you will need to illustrate these advantages to your residents. Keep your communications clear, simple, and consistent. Avoid piecemeal messaging; make this a major communications initiative.
Define what EV charging stations are and where they will be located. First, describe the charging stations and tell residents where you will install them. Property owners usually locate charging stations in spaces formerly used for parking or newly created parking spots. As a result, instead of going to an offsite, possibly distant charging station, your residents will now be able to plug in their EV at home and wake up to a fully charged vehicle. The convenience is compelling.
Provide documentation and information about the chargers. Paint a picture for your residents of how EVs will fit into their futures. Show them what the EV charging stations will look like and where they will be located. Then, describe clearly how the chargers work, how the residents will use them, and the billing and payment process for the charging service. For instance, some multifamily EV charging stations include payment and communication technologies to process resident payments.
Remember to tell your residents about your specific units and why you selected them. Showing that you have done your due diligence will build confidence in your tenants' minds.
Finally, use clear and simple graphics in your communications.
Incentivize residents to use the stations with priority location. Make your EV charging stations convenient. If you put the EV chargers in a remote area, residents will not use them. The best site is usually close to the entrance from the parking lot.
Ensure the EV stations are safe and well-lit, with visible and straightforward signage.
In addition to location, be creative about other usage incentives. For example, consider rebates or discounts in nearby shops in exchange for high use. You may be able to work this into the payment systems.
Conduct live demos of EV charging. Nothing succeeds like hands-on training to ensure a smooth transition to a new service, so include live demos of your EV charging station in your implementation plan. Make it an event, and schedule multiple sessions at convenient times for residents. Importantly, announce the demo dates well in advance and send reminders.
Make it easy
Make EV charging close and easy to use. In addition to priority location, make sure that your multifamily charging stations are easy to use. Accordingly, make this a key selection criterion when bidding for your EV charger stations.
Make your property the go-to property for EV owners. Promote and publicize your new amenity.
As for drawing new residents, remember that word-of-mouth recommendations are powerful marketing tools. Therefore, a smooth implementation and high-quality, reliable service are crucial to generate a positive message to potential new residents.
In addition, make sure to highlight your multifamily EV charging amenity in listings on sites like Apartments.com, Apartment Finder, and Zillow.
Be transparent about pricing.

Ideally, you will have been open and transparent from the beginning of your project. Pricing is no time to get murky. You can demonstrate that EVs are cheaper than gas vehicles to operate. For example, studies show that average savings are around $1,000 per year.
So, level with the residents. Tell them your utility costs per kilowatt-hour and disclose your margins. By doing so, you will gain their confidence.
Given the savings you can show, supporting a profit margin on your EV charging station fees is much easier. So position it as a win-win, not as a new charge.
Have a maintenance plan
Be sure to use qualified, certified electricians to install and maintain your multifamily EV charging stations. Then, once the chargers are in place and operating, make sure they are reliable and accessible. Be sure to contract for maintenance services as part of your equipment purchasing agreement.
Include written service specifications, including inspection frequency and scope of work, spare parts inventory, and price per inspection.
Include a specific failure response time. For example, require 24 hours with no loss of service and two hours where units have failed. Work this out in the bidding process. Since service can be a complex topic, consider seeking expert help in the service and equipment bidding process.
Ensure that you use high-quality supplies and have vital parts available on site. A dependable, cost-effective supply chain is also essential to success, so get guaranteed delivery times on other supplies.
Qmerit is the nationwide leader in electrification solutions and can assist with all phases of EV charger installation and management.
Raiven can help
While multifamily EV charging offers excellent opportunities to owners, its planning and implementation are complex and risky. There is no room for failure. Owners with no experience in EV charging may need outside help to guide them through each phase to ensure a successful rollout.
Let Raiven be that company. Raiven serves multifamily properties and property owners by providing the lowest prices on equipment, parts, and maintenance supplies as well as a purchasing platform that makes buying fast and efficient. Key benefits include:
Pre-negotiated discounts of 7-25%+ from big name suppliers like Ferguson, HD Supply, Home Depot, Lowe's, Office Depot, and more.
Supply chain alerts for price and product availability changes on the items that matter to you most.
Private marketplace houses all your preferred suppliers in one location for easy access to your discounts. No more bouncing around websites comparing prices.
AI-powered purchasing tools that find the lowest prices even when employees shop outside your network.
Raiven is your one stop to save time and money. Ask our clients Core Realty, Lyon Living, or Oaks Property Management what we've done for them. Visit Raiven to learn what we can do for you.
So jump on the EV charging wave with the right tools to get your EV charging project done right. Make your property the go-to spot in your market. Call us today for more information.