Overcoming Cost Barriers with EV Charging Installations in Apartments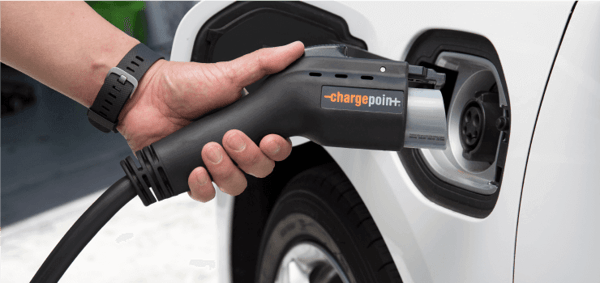 3 MIN. READ
Electric vehicle use is growing exponentially as is the demand for EV charging stations, particularly at home. This demand for at-home charging stations is extending to apartments and multifamily properties. EV owners or those in the market for EVs want the convenience of charging at their homes. If they live in a multifamily complex, they want EV charging at their apartment.
If the property does not offer EV charging, prospective tenants will often pass up a multifamily unit, regardless of price, location, or other amenities. In addition, environmental concerns are a primary motivating factor for purchasing and leasing decisions, especially among the younger generations, those most likely to live in apartments and multifamily units.
Property managers must assess the costs associated with implementation, and costs of NOT having EV charging, and see if it fits their budget. You might be surprised at the affordability of EV charging and the options that now exist.
Research all associated costs with EV charging at an apartment
Depending on the age and condition of your apartment complex or multifamily property, EV charging installations can vary dramatically in cost.
First, determine your current limitations. Many existing buildings have electrical wiring that is not necessarily compatible with EV charging stations. Then, assuming your building can handle the additional electrical load, consult with your maintenance manager. They can assist you in identifying the best locations based on existing infrastructure.
Next, meet with your electric utility company. Ask them if the grid in your area can withstand the potential uptick in electricity requirements. If the answer is no, ask what you can do to remedy the situation. The solution might be as simple as installing a lower-level charger to reduce the load on the grid. Then, meet with your local authorities to determine your proposal's permitting requirements and inspection costs.
Finally, consult with reputable electricians and evaluate a minimum of three proposals.
Overcome cost barriers
Once you have determined the cost to install EV chargers, you have several options for assistance in overcoming the cost barriers.
Community Alternative Fuel Infrastructure Grants PL 117-58; USC151: If your state or community participates in this grant program, your multifamily housing unit may qualify for grant funds to provide EV parking spaces for your residents.
Improved Energy Technology Loans 52 USC 16513: The Department of Energy provides loan guarantees for up to 100% of projects that deploy the infrastructure for EV charging stations.

Zero Emission Vehicle Infrastructure and Advanced Vehicle Grants:

Your property may qualify for EV transportation infrastructure grants through the Rebuilding American Infrastructure with Sustainability and Equity (RAISE)
State incentives
Not all states have committed the same resources and commitment to EV charging stations. Check with your state's Department of Energy to find programs that apply to your situation. Examples of states with special programs include:
Arizona: The Residential Electric Vehicle Supply Equipment Tax credit offers a tax credit to individuals who build a house or housing unit with an EV charging station.
Delaware: The Electric Vehicle Supply Equipment Rebate provides up to 75% of the cost of installing a commercial or workplace charging station.
Local incentives
Many local planning commissions offer tax credits, rebates, loan guarantees or other assistance to multifamily property owners who wish to provide electric charging stations to their tenants.
Cost Savings
Government incentives for EV charging implementation go even further when reducing the project cost. Using a purchasing platform such as Raiven can save you 7% to 25%+ on EV charging stations, equipment, and materials from an extensive network of suppliers.
Attract additional revenue
Even if you need to pay the cost of EV charging at your apartment complex, you can make money on that investment by turning it into a revenue stream. There are several ways an apartment complex or any multifamily property with EV charging can earn its keep.
Surcharge: First, when you are doing EV charger installations, you can add a surcharge for those tenants requesting use. The tariff should include a convenience fee and cover your cost of electricity when the tenants are most likely to utilize this service.
Shop or Business Leases: If most of your tenants work during the day, you can lease the charging units as parking spaces for any shops or businesses in your area. Set strict time limits so as not to disturb tenant charging hours. Also, assess a flat fee payable by mobile app or charge card. This fee should be higher than you would charge your tenants to recover your start-up costs quickly.
Raiven can help you purchase EV chargers at significant discounts
Raiven serves multifamily properties and property owners by providing the lowest prices on equipment, parts, and maintenance supplies as well as a purchasing platform that makes buying fast and efficient. Key benefits include:
Pre-negotiated discounts of 7-25%+ from big name suppliers like Ferguson, HD Supply, Grainger, Graybar, Office Depot, and more.

Supply chain alerts for price and product availability changes on the items that matter to you most.

Private marketplace

houses all your preferred suppliers in one location for easy access to your discounts. No more bouncing around websites comparing prices.

AI-powered purchasing tools that find the lowest prices even when employees shop outside your network.
Raiven is your one stop to save time and money. Ask our clients Lyon Living, Core Realty, or Oaks Property Management what we've done for them. Visit Raiven to learn what we can do for you.
If you need your EV charging stations installed, be sure to visit Qmerit, the nationwide leader in electrification solutions.