How HVAC Contractors Can Leverage Smart Thermostat Utility Rebates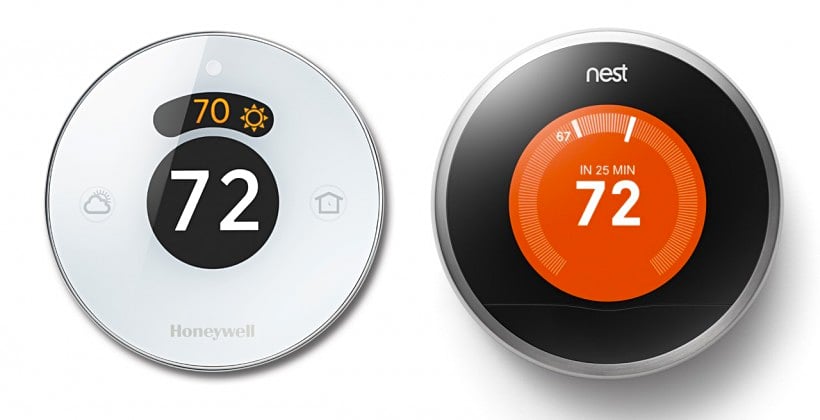 3 MIN. READ
Are you searching for ways to increase your HVAC company's bottom line without increasing your costs? Smart thermostat utility rebates combined with intelligent sourcing and dedicated customer service pave your way.
Executive summary
Smart thermostat utility rebates are not just for homeowners. HVAC contractors interested in retaining customers need to learn everything possible about smart thermostats. This article explains how you can help your company grow and succeed with minimal output.
Introduction
Smart thermostats give homeowners comfort, better climate control, and energy savings that meet the increasing trend toward green homes. Utility companies support this effort as it enables them to reduce demand on the power grid. Many utilities even provide smart thermostat utility rebates to encourage customers to use smart thermostats.
HVAC contractors can leverage smart thermostat utility rebates to gain a foothold in the green HVAC movement. Once installed, smart thermostats encourage an ongoing relationship between the customer and the HVAC contractor.
Smart thermostat utility
Wi-Fi provides the "smart" in smart thermostats. Using their smartphone, the customer can control thermostat settings remotely. Smart thermostats can be programmed to operate on a schedule that saves energy costs. For example, homeowners can set temperatures higher while they are away at work but schedule the temperature to lower proceeding their arrival home.
Since a smart thermostat uses Wi-Fi, it can process information much like a smartphone program. It recognizes customer climate preferences and controls the HVAC system accordingly. Smart thermostats even adjust for ambient temperature and humidity.
A smart thermostat stores data about a customer's energy usage, preferred temperature, and the HVAC usage required to maintain that temperature. Some smart thermostats even send reminders to the customer's phone or another connected device to inform them that the HVAC system needs maintenance based on the preferred temperature and humidity. These thermostats can be configured to communicate directly with the HVAC contractor and facilitate scheduled maintenance.
Smart thermostat utility rebates
Remember that all smart thermostat utility rebates are not the same. Some utility companies offer refunds only on certain brands of smart thermostats. If customers prefer a different brand, the utility company will not offer rebates.
Customers should read the fine print before participating in any smart thermostat utility rebates. The high-dollar-value rebates usually require the customer to give control of their equipment to the utility company.
Some of these offers also require the thermostat to connect to the utility company over the internet. This connection enables the utility company to monitor customer usage and offer suggestions on how to save money on the utility bill. The downside of a direct link is that the utility company may change the smart thermostat settings without the customer's knowledge or consent during high-demand periods.
Another caveat is that the utility company may require customers to purchase the smart thermostat through them and allow their HVAC contractors to install it. If that is the requirement, customers may want to price shop, as many manufacturers also offer rebates that enable them to choose an HVAC contractor.
Your state may offer smart thermostat utility rebates, too. Check the state's Department of Energy website to find rebate offers in your area.
Benefits for homeowners
Regardless of where or how the customer purchases a smart thermostat, it will increase comfort and convenience. It is easily programmable and can be managed through a smartphone. If no one is in the house during the day, customers can also lower energy costs by changing the settings during that time. Then, on the way home, they can reset the thermostat so that the house is just the right temperature when they arrive.
With today's smart thermostats, customers have a range of convenient options. They can program the thermostat to notify a selected HVAC contractor regarding regular system maintenance. Regular maintenance lengthens the life of the HVAC system and helps save on energy bills.
Benefits for HVAC contractors
It costs an HVAC contractor $200-$300 to attract a new customer. It is always less expensive to retain a customer than to attract a new one.
This cost is the main reason HVAC contractors prefer to retain long-term customers. The company's profitability depends on building relationships with their customers to ensure that their company provides regular service on the products they installed.
This is why HVAC contractors are willing to spend the money to offer a reputable smart thermostat to their customers. Customers appreciate the rebate and the lessons regarding the thermostat's full capabilities. This appreciation often translates into the long-term contracts that keep an HVAC company profitable and growing.
One example, Randazzo Heating, Cooling, and Fireplaces offers the Sensi Smart Thermometer to its customers for free with each new installation. Customers still receive the rebates and the benefits of living in a comfortable, energy-efficient home, and Sensi provides a more valuable service and retains more customers.
Raiven is here to help HVAC contractors
Offering smart thermostats while taking advantage of available rebates can yield great rewards for an HVAC contractor, making for a smart business decision. But the smart decisions don't need to end there.
Raiven serves HVAC contractors with the lowest prices on equipment, parts, and maintenance supplies as well as a purchasing platform that makes buying fast and efficient. Key benefits include:
Pre-negotiated discounts of 7-25%+ from big name suppliers like Carrier, Ferguson, Grainger, Graybar, Office Depot, and more.
Supply chain alerts for price and product availability changes on the items that matter to you most.
Private marketplace houses all your preferred suppliers in one location for easy access to your discounts. No more bouncing around websites comparing prices.
AI-powered purchasing tools that find the lowest prices even when employees shop outside your preferred suppliers.
Raiven is your one stop to save time and money. Visit Raiven to learn what we can do for you.