Understanding EV Charger Incentives for Multifamily Properties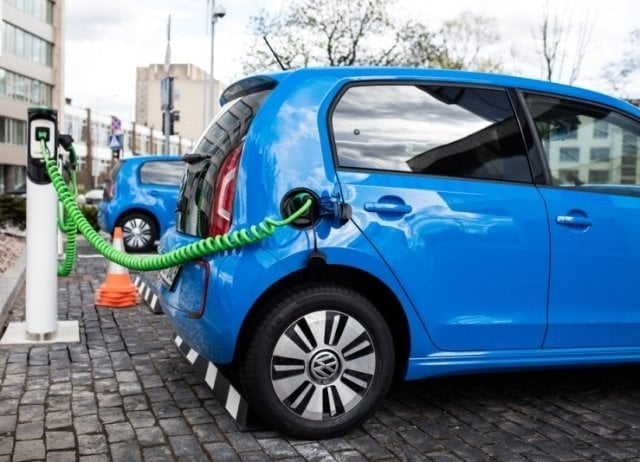 Brett Knox
July 14, 2022 - 4 MIN. READ
With the help of tax incentives, rebates, and credits, government agencies are making it easier than ever for multifamily property owners to offer EV chargers at their properties. Understanding what these incentives provide and how to get them is the perfect first step toward adding EV chargers to your multifamily property.
Executive Summary
This article aims to define the various EV charger incentives and the processes involved in getting them. The core factors to consider are the various benefits themselves, the process of installing charging units, and, finally, how the benefits can save and offset costs.
EV Charger Installation Incentives
When it comes to EV charging incentives, property owners are entitled to a federal tax credit of 30% of the cost of any qualifying EV charging station installation. This credit can be gained by filling out an 8911 form through the IRS. When planning your EV charging station project, defining your costs can help you define what you can expect to save when gaining tax credits.
In addition to federal tax credits, multifamily property owners can look to state and local governments for incentives. In California, they have created a set of benchmarks based on carbon emissions. Under the state's metric, lower-carbon energy use like electricity off the grid will be rewarded with credits. In contrast, higher-carbon energy, such as fossil fuels, will result in higher fees for property owners.
Next are new programs for property owners through HUD (U.S. Department of Housing and Urban Development). New laws provide funding for lower-income properties to obtain all the benefits of the latest energy-saving technology.
In addition to local governments, many utility companies also offer benefits. Some utility companies will provide credits when installing various EV chargers and electric appliances, so reach out to your local provider today to see how they can help you save. Be sure to review the Database of State Incentives for Renewables & Efficiency; you can check incentives according to your state.
Installing EV Charging Units
To make the most of the benefits offered to property owners who install EV chargers, it is important to understand the needs for EV charger installation. To install EV chargers, an owner will want to understand the permit process for their local city, which outlines the electric and paving plans necessary for building.
It is vital to understand the material needs of an EV charger installation and the required circuitry within a property's electrical system to properly support a new charging station. For this kind of work, you will want to work with licensed and insured electrical contractors; it is best to shop around and get multiple quotes to better understand the true cost of your project.
Benefits of EV Charging Incentives
It is important to understand and define the specific benefits once you have gone through the process of securing various EV charger incentives. These benefits include:
Saving money and offsetting costs
Promoting renewable energy
Helping you become a market leader with your offering
Attracting and retaining residents
Electric vehicles (EVs) are a growing market, and data suggests that the number of EVs in the market will only increase as time goes on. This means that, for multifamily property owners, there is a strong incentive to invest in EV charging now, as it will only become more and more relevant. Multifamily property owners who accommodate electric vehicles now will position themselves as market leaders to attract EV owners.
Common stats suggest that electric vehicle owners typically have an income twice the national average. This means that offering EV chargers at your properties will attract wealthier clients and play a factor in keeping current and future residents. And an added amenity such as EV chargers can merit higher rental rates.
Conclusion
Electric vehicles and EV charging stations, with the backing of renewable energy movements, government incentives, and consumer sentiment, are growing beyond novelty into mainstream. Increasingly consumers will expect EV charging at multifamily properties and properties without such infrastructure will be at a disadvantage.
With tax credits, rebates, and avoiding higher fees for fossil fuel use, as well as staying competitive for premier renters, incentives for EV charger installation are compelling and growing.
If you're ready to begin an EV charger installation project, Raiven can help.
Raiven Can Help
Raiven serves multifamily properties and property owners by providing the lowest prices on equipment, parts, and maintenance supplies as well as a purchasing platform that makes buying fast and efficient. Key benefits include:
Pre-negotiated discounts of 7-25%+ from big name suppliers like Ferguson, HD Supply, Grainger, Graybar, Office Depot, and more.
Supply chain alerts for price and product availability changes on the items that matter to you most.
Private marketplace houses all your preferred suppliers in one location for easy access to your discounts. No more bouncing around websites comparing prices.
AI-powered purchasing tools that find the lowest prices even when employees shop outside your network.
Raiven is your one stop to save time and money. Ask our clients Core Realty, Lyon Living, or Oaks Property Management what we've done for them. Visit Raiven to learn what we can do for you.
For EV charging installation, be sure to visit Qmerit, the nationwide leader in electrification solutions.