Budgeting for Multifamily Properties and the 2023 Supply Chain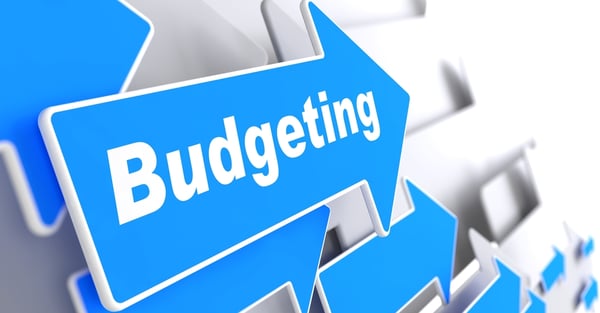 Author: Tim Moegen
September 30, 2022 - 4 MIN. READ
Your multifamily budget is more than just a calculation of "income vs. expenses." Prepare for the unexpected as supply chain issues continue to impact your 2023 purchasing decisions.
Executive Summary
Budgeting for multifamily properties can be challenging, even without the anticipated 2023 supply chain issues. This article provides practical solutions to some of the challenges in balancing your multifamily budget.
Introduction
One "to-do" item that keeps multifamily property managers on edge this time of year is planning for next year's budget. Even in "normal" times, budgeting effectively can be a guessing game. Will the necessary supplies be available when needed? What should you stock up on now, and what can you wait to purchase? How will inflation affect the price of common supplies, especially with increased shipping costs? Will increased shipping costs be a major concern as you head into 2023? What can you do to attract the tenants you want despite these challenges?
If budgetary issues are causing you sleepless nights, read on to discover how you can achieve on-target budgeting for multifamily properties amid the complex supply chain of 2023.
Budgeting within a challenging/volatile supply chain environment
Even if your property does not include low-income housing, the Department of Housing and Urban Development offers common-sense advice.
Generally speaking, your budget should reasonably connect projected income with expected expenditures. If you plan to upgrade your HVAC system, will you need to raise the rent? Will the anticipated cost savings pay for the upgrade quickly?
Use last year's budget and this year's expenses to provide a baseline for next year's fiscal plan. This side-by-side comparison allows you to see where your expenses met or exceeded expectations. This comparison also serves as a starting point for anticipated income versus expenses in next year's budget.
The usual budgetary rules can be shaken by a challenging supply chain, as we have experienced over the last few years. Especially for electrical supplies and components, COVID-related issues will continue to disrupt the supply chain through the end of 2022.
If you are planning to re-vamp your HVAC or replace outdated appliances, keep these supply chain disruptions in mind when creating your budget.
Create a budget that aligns with your building's needs and goals. If you want to attract a younger generation of tenants, add line items that appeal to their sensibilities.
Increase in shipping costs
One downside to meeting the millennial wish list is budgeting for multifamily properties and the 2023 supply chain issues. While some of the pandemic supply chain issues are well on their way to resolution, other issues remain front and center with little progress being made.
For those items that do manage to break through the shipping barriers and arrive at U.S. shores, ships are still stalled in the ports for up to a week before they can be unloaded. And while the new Infrastructure Act will aid land transportation, improvements will take time to implement and become effective.
Manufacturers are beginning to revamp production, but raw material shortages are still causing massive disruptions. For example, any item that requires a semiconductor is still suffering from a large chip shortage, a development that has nearly brought America's automotive industry to its knees. Raw materials such as tin and copper remain in short supply, with its price nearly doubling in the past year, and energy-efficient appliances and solar panels are suffering the same fate due to the loss of America's semiconductor manufacturing capabilities.
Unfortunately, even large electronics manufacturers have a bleak outlook for the industry as the world's current leading producers are still in a manufacturing decline. Ukraine and Russia, two of the largest suppliers of raw materials for the electrical industry, remain at war with devastating results, both in the loss of human life and productivity.
All of these production and shipping situations lead to an increase in shipping costs and a decline in overall supply. Remember to consider these developments when planning your multifamily budget for 2023.
What to stock up on now
Not only do younger tenants make up a majority of the rental market space, but they also value amenities that increase your building's overall effectiveness, environmentally and economically.
Socially conscious millennials are attracted to eco-conscious efforts, such as replacing fossil-fuel furnaces with solar panels, and they are willing to pay more for the reduction in their carbon footprint. They see the value in something as simple as a smart thermostat and increased insulation in lowering overall energy consumption.
The sooner you can budget for and implement greener technologies, the sooner you will be able to tap into the burgeoning millennial market and the eventual cost savings these newer technologies yield.
Not all is doom and gloom as you prepare your 2023 multifamily property budget, especially if you are interested in captivating the millennial market. Supply chain issues, on aggregate, are easing up as 2023 approaches.
Manufacturing, shipping, and storage are finally breaking from the reactive mode that has dominated their business models since the beginning of the pandemic, and as these industries become more proactive, it has become more feasible to consider these smaller, eco-friendly changes that tenants will appreciate.
If your property allows, consider adding a rooftop garden. Raised beds can hold a combination of vegetables and flowers, beautifying the area and helping your residents' grocery bills. An added benefit is that greenery improves air quality while adding insulation to your property.
Additionally, installing electric vehicle charging stations is an excellent way to add value to your property. Younger workers appreciate fossil-fuel reduction and are among the most likely demographic to purchase an electric vehicle. If your property is located in California, electric vehicle charging stations will soon become necessary due to that state's all-electric initiatives to try and phase-out gas and diesel vehicles over the coming years.
Raiven is your partner
Throughout your budgeting process for your multifamily property, despite the 2023 supply chain issues, Raiven, a leading ai-driven procurement and purchasing platform, can help navigate changes in the supply chain and lower the overall expenses related to your property's maintenance and operations budget.
Raiven serves multifamily property owners and managers by providing the lowest prices on equipment, parts, and maintenance supplies as well as a purchasing platform that makes buying fast and efficient. Key benefits include:
Pre-negotiated discounts of 7-25%+ from big name suppliers like Ferguson, HD Supply, Grainger, Graybar, Office Depot, and more.
Supply chain alerts for price and product availability changes on the items that matter to you most.
Private marketplace houses all your preferred suppliers in one location for easy access to your discounts. No more bouncing around websites comparing prices.
AI-powered purchasing tools that find the lowest prices even when employees shop outside your network.
Raiven is your one stop shop to save time and money. Ask our clients Core Realty, Lyon Living, or Oaks Property Management what we've done for them. Visit Raiven to learn what we can do for you.
If you need your EV charging stations installed, be sure to visit Qmerit, the nationwide leader in electrification solutions.
Article Sources:
https://www.hudexchange.info/programs/multifamily-housing/financial-management-toolkit/2-building-blocks-of-financial-management/2c-budgets-and-budget-controls/
https://butterflymx.com/blog/multifamily-budget/
https://ctsi-global.com/2022/expectations-for-supply-chains-to-normalize-in-2023-may-not-be-realized/#:~:text=Expectations%20For%20Supply%20Chains%20To%20Normalize%20in%202023,Sustainability%20challenges%20...%205%20Resiliency%20and%20visibility%20
https://www.familyhandyman.com/article/3-reasons-why-there-is-an-appliance-shortage/
https://www.raiven.com/blog/the-great-appliance-shortage-and-its-possible-solutions
https://www.raiven.com/procurement-news/q3-2022-electrical-supply-chain-update
https://flatworldgs.com/2023-supply-chain-trends/
https://www.raiven.com/custom-marketplace
https://www.raiven.com/supply-chain-alerts
https://www.raiven.com/dba
raiven.com