Preparing Your HVAC Workforce to Meet the New Skill Demands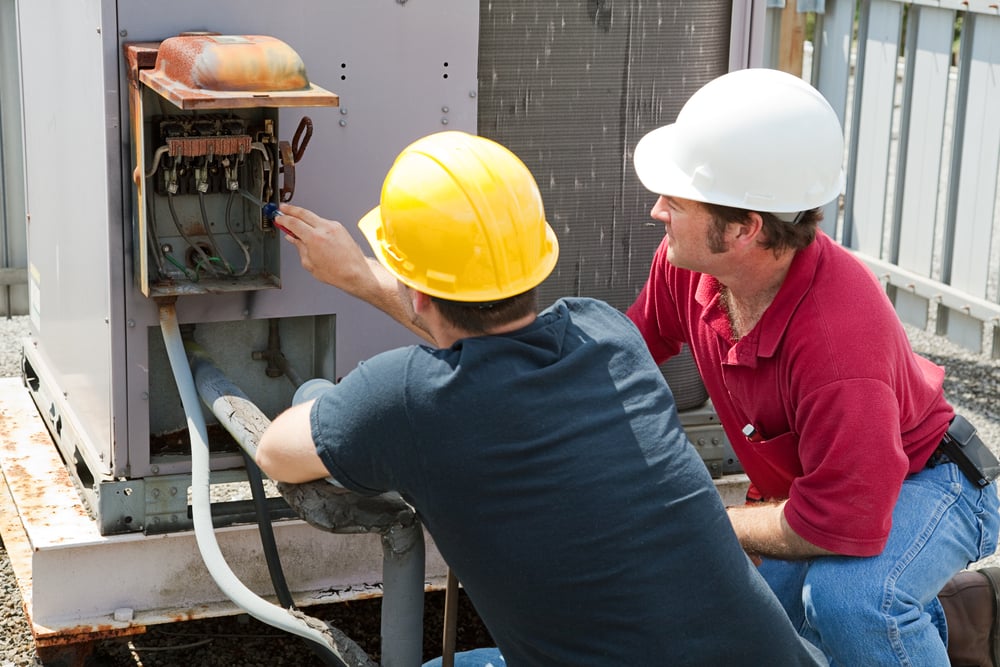 Author: Brett Knox
February 10, 2023 - 3 MIN. READ
As the HVAC industry navigates an intense labor shortage caused initially by the COVID-19 pandemic, HVAC leaders must find ways to help their current HVAC employees expand or advance their skills. This article will describe the skills demanded of HVAC workers today, the steps HVAC leaders can take to train technicians for the industry's evolving needs, and the skills gaps that can be filled by subcontracting.
Modern HVAC Technician Expectations
With rapid advances in science and technology, HVAC managers are challenged to get their employees up to speed, while technicians are challenged to learn IT skills to properly service and maintain new systems. To this end, employers will also want to consider software programming training, as this knowledge is crucial for many advanced systems.
Your employees' performance is the foundation for success in your HVAC business. Speed, quality, efficiency, and having the right tools are all ingredients needed to meet client expectations and ensure your business is turning a profit. While there have been impressive computer tech advancements in the HVAC industry, it is imperative to focus on and master those fundamental metrics.
Continuous HVAC Training
It is wise to consider in-house training to improve the skills of your employees. By training your employees yourself, you can hang on to your labor pool, target weak areas in your workforce, and close any skill gaps. Employers should keep the following HVAC training steps in mind:
Schedule dedicated training Without continuous training, your technicians' knowledge and performance will dissipate. Don't postpone taking the time to plan and execute training sessions to keep your workforce up to speed.
Have your employees participate in both on-site and off-site training. Providing off-site training is a great way to give your technicians exposure to new technologies and they should be expected to come back and train others on what they learned. It's amazing how much more you retain when you know you will be briefing people when you return. .
Evaluate your employee's skills regularly. While the training itself is the primary focus, it is necessary to have a method to verify training has been successful. Employers should develop a way to measure their employee's progress.
Personalized approach. Every business is different, with each having individual challenges. It is valuable to understand where your business needs improvements or is struggling so you can focus on these issues when training employees.
Focusing on these key training points is a great way to prepare your HVAC workforce and the rising demand in the industry.
When to rely on Subcontractors
When you need specific trade skills for a project, like an electrician or you simply need additional resources for a project, using subcontractors makes a lot of sense. For more information on when you should use subcontractors, check out Raiven's guide. This article describes the situations when subbing out is a good choice.
Conclusion
With uncertainty in the future labor pool, now is the time to focus even more on employee training to build employee loyalty and improve productivity. Keeping employee retention high saves you time and money – recruiting, interviewing, background checks, and onboarding all take time and money. Investing in your employees will be critical over the next decade because there simply isn't enough HVAC techs to meet demand. In addition to training, understanding the current expectations of HVAC techs is another big step. Many HVAC techs want to learn about the latest technologies so they can brag to their friends and colleagues about all the cool technologies they're working on. Make sure you know which technicians fit this profile and work hard to get them exposure. Also, keep in mind subcontracting is an option. Sometimes jobs are too large, or you simply lack the tools or skill set to complete a specific task. That's when it's time to call in backup and find dependable partners that will meet your quality expectations.
Raiven Can Help
Raiven serves HVAC and electrical contractors with the lowest prices on equipment, parts, and maintenance supplies as well as a purchasing platform that makes buying fast and efficient. Key benefits include:
Pre-negotiated discounts that are generating average client savings of 7-25%+ from industry leading suppliers like Carrier, Ferguson, Grainger, Graybar, Koch Filter, and more.
Supply chain alerts for price and product availability changes on the supplies that matter to you most.
Private marketplace houses all your preferred suppliers in one location for easy access to your discounts. No more bouncing around websites comparing prices.
AI-powered purchasing tools that find the lowest prices even when employees shop outside your preferred suppliers.
Raiven is your one stop to save time and money. Visit Raiven to learn what we can do for you.
ArticleSources:
https://hvacinsider.com/weather-any-challenges-through-smart-employee-training/
https://indoortemp.com/resources/hvac-employee-best-practices