6 Procurement Lessons from the Grocery Industry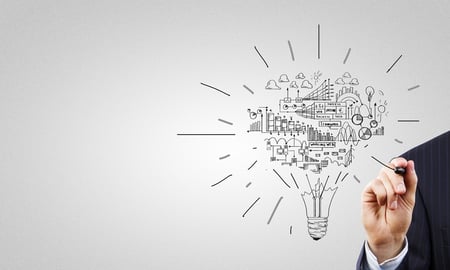 On the surface, you might not see much of a parallel between procurement for the grocery industry and procurement for building maintenance. However, if you look a little deeper, you'll soon see that both are industries that must respond to challenges quickly while operating with razor-thin margins. For example, grocery procurement faces many particular challenges—such as extremely perishable goods—that many other industries don't face.
Supermarkets have learned how to stay profitable in an environment of constantly shifting consumer preferences and needs. This means procurement professionals in the grocery industry must have a robust supplier network and be able to pivot on a dime. Like building owners, property management executives and contractors, grocery procurement executives succeed only by lowering costs and ensuring their organization's strong performance.

So, if you're a finance or procurement executive, what can you learn from the grocery industry?

We believe there are six factors that should be monitored:
1. Optimizing suppliers. There's no doubt the grocery business has become even more cut-throat since Amazon acquired Whole Foods and price-focused German grocers Aldi and Lidl entered the US market. As a result, it will become even more important for existing grocery chains to offer the best possible deals. That means analyzing and pruning suppliers so the remaining vendors can offer optimized pricing. The takeaway for the building maintenance industry is that purchasing the same parts and material from numerous suppliers does not enable you to aggregate spend with fewer suppliers to achieve deeper discounts.
2. Implementing Procurement Across Locations. Grocery stores need to create efficient, sustainable and replicable procurement across the entire organization—and chains excel at this. While different locations will have different needs, based on their geographic area and customer demographics, processes and procedures are standardized for maximum effectiveness. In building maintenance, building engineers and technicians can be distributed across large geographic areas so it's very difficult to standardize buying behaviors unless you have technology and procedures implemented to control rogue spending.

3. Cutting Costs in Non-Traditional Ways. It's hard for grocers to save money on food because they tend to have tapped every possible avenue already. In order to cut costs, grocers often have to look at ways to save on décor and store services. Likewise, building maintenance procurement has often optimized spend on big ticket items that make up 20 percent of spend. Smart building owners and property management companies can find big savings by examining the remaining 80 percent of spend (also known as the often-neglected mid- and tail spend).
4. Utilizing technology. Grocery stores are not often thought of as being in the vanguard of technology, but consumer demand is forcing them to explore shopping through websites, apps, or even through outsourced personal shoppers. It's no surprise that tech giant/grocery store Amazon is the first to track supply chain transparency and food safety through blockchain technology.
Technology is also helping with labor costs, often the biggest area of expense for grocery stores, which is why self-checkout has spread so rapidly. While this cuts costs, it also allows the remaining employees to use their skills in ways that promote sales, such as customer support, prepared food chefs, and online order fulfillment staff. In the same vein, efficient procurement technology can free building engineers and technicians to spend more time maintaining equipment and keeping tenants happy.
5. Outsourcing. For the most part, grocery consumers are reluctant to shop online or via an app. They want to see and feel their food—but they also want convenience. What's a grocery store to do? People are more willing to shop online if click-and-collect personnel fulfill their online orders, ensuring a human touch. However, this service is far too expensive for most grocery stores. Therefore, a new business model has sprung up as outside services partner with grocery stores to give customers what they want. For example, services like Instacart allow customers to text with a human being who will fulfill the order they placed online. Forget something or are particular about the ripeness of your tomatoes? Just text your fulfiller and get what you'd pick out yourself.
6. Business intelligence tools. Savvy grocery store managers use business intelligence tools to analyze and predict sales and make their ordering smarter. In this way, they know where they're spending money and what areas need to be optimized. Unfortunately, we've found that most procurement executives, who are squeezed for resources, don't have the bandwidth to do the constant optimization that's required to really replicate this sort of effort, but a partner service with robust analytics can help.
For example, Raiven provides full-service analytics and account management for procurement specialists. We deliver a managed service that strategically aggregates mid-tail, tail and rogue spend for Maintenance, Repair, and Operations (MRO) in buildings.
Since our strategically sourced suppliers pay to participate, there's no cost for businesses. We handle ongoing supplier negotiations, account management, compliance, adoption, and a consumer-like eProcurement platform for no-cost price comparisons. In short, we help you outsource the most difficult part of procurement--instituting money-saving relationships!
If you're interested in learning more about how we can help your company cut costs, please send us an email or give us a call.