Global Supply Chains in a Post-Pandemic World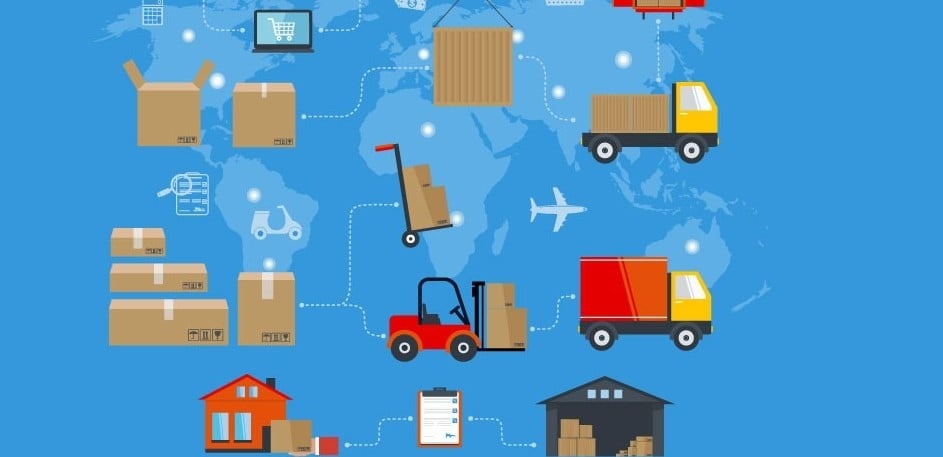 Author: Brett Knox
October 7, 2022 - 3 MIN. READ


Global supply chains have undergone serious changes as the standard operations regarding logistics, manufacturing, and labor have been severely impacted due to the COVID-19 pandemic.
However, global supply chains have adopted new processes to help them excel in this shifting environment. As a facility manager, it is critical to learn how to adapt your business to these ongoing supply chain challenges.
This article will cover the changes to the global supply chain and what businesses can do to thrive in a post-pandemic world.
Changes in the labor force
Labor shortages have become a growing concern for nearly all industries in the United States. According to the Heritage Foundation, there are 755,000 fewer people employed today than before the pandemic started.
Some of the most affected industries are manufacturing and skilled trades. The labor shortages across manufacturing industries have slowed the production of global supply chains leading to costly delays on necessary parts and materials.
A trending movement known as the Great Resignation also affected the labor market by giving workers time to reconsider their career paths and ask whether or not they were satisfied with their current jobs.
In March 2022, a record 4.53 million people quit their jobs in search of better employment opportunities, with millions of workers switching industries during the lockdowns.
The pandemic's early stages also caused many workers 60 years or older to retire. With a large drop in workforce participation, there is a serious shortage of talent available to help supply chains recover.
Unfortunately, the changes to the labor market seem to be here for the foreseeable future. The decrease in labor has led many businesses to consider adding automation tools and other technology to their manufacturing process.
Increasing demand and prices
Global supply chains are largely connected with labor, energy, and transportation costs, which, consequentially, affect the prices of goods and services. So as demand rose, prices skyrocketed as supply failed to meet rising demand.
With severe shortages in various commercial and residential building maintenance supplies, including everything from pool chlorine tablets to lumber, adapting to these supply chain changes has become critical in order for property managers' and owners' businesses to survive in this environment.
While many businesses want to return to their pre-pandemic operations, production is still not at full capacity. Companies will need to add new technology that makes adjusting to the supply chains in a post-pandemic world easier.
How businesses can adjust to supply chain changes
The post-pandemic world has created new challenges for property owners and facility managers in both the residential and commercial market. In order to prepare for shipping delays, low availability, and rising prices, using technology to your advantage is necessary. However, utilizing a dedicated procurement platform, you can gather crucial data to help your business avoid the painful side effects of a suffering global supply chain.
Data analysis is a fundamental way to plan for unexpected supply chain issues. Sourcing inventory data allows a business to receive the ideal pricing and supplies for its needs. Proper data analysis also leads to better cost savings while helping keep supplies in stock.
Some of the best ways to use data analysis for supply chains in your business are:
Create forecasts: Developing forecasts based on historical spending data will better prepare you for upcoming supply chain issues. Once you create a forecast, you can better focus your efforts on obtaining supplies with a high potential for future delays.
Analyze the supplier market: Searching for suppliers should be a continuous process that helps you plan for the unexpected. If a supply chain issue arises, you have a wide portfolio of vendors with the supplies you need to source from.
Automate the purchasing process: Most facility managers and property owners don't have the resources to fund a dedicated procurement department. Automating the process through a data-oriented procurement platform helps businesses receive the best prices on building maintenance, repair, and operations supplies.
Document spend analytics: Documenting all spend data helps reveal opportunities to save on these parts and supplies and adjust to supply chain delays. A procurement platform enables businesses to capture this data and use it to capitalize on changing prices and availability.
In uncertain conditions, having flexibility is important for your business. As a facility manager, service provider, and property owner, a shortage on supplies, parts, or materials could result in the delayed maintenance of equipment necessary for your clients' wellbeing. It is best to source and work with suppliers who can pivot quickly when disruptions occur in the supply chain.
Lastly, businesses seeking transparency with suppliers on the 2nd- and 3rd-tiers of production are more adequately equipped to plan for future supply chain issues by receiving information on the complete process.
Knowing the availability of supplies helps reduce unexpected supply chain problems. If a 3rd-tier supplier has a shortage of raw materials, getting alerts from suppliers will help the planning process.
Raiven can help you succeed in a post-pandemic world
Raiven has the tools to help you succeed in an environment with labor shortages and rising demand. We connect customers with top suppliers who offer a multifamily property's routine maintenance supplies.
Raiven Can Help
Raiven serves multifamily property owners and managers by providing the lowest prices on equipment, parts, and maintenance supplies as well as a purchasing platform that makes buying fast and efficient. Key benefits include:
Pre-negotiated discounts of 7-25%+ from big name suppliers like Ferguson, HD Supply, Grainger, Graybar, Office Depot, and more.
Supply chain alerts for price and product availability changes on the items that matter to you most.
Private marketplace houses all your preferred suppliers in one location for easy access to your discounts. No more bouncing around websites comparing prices.
AI-powered purchasing tools that find the lowest prices even when employees shop outside your network.
Raiven is your one stop shop to save time and money. Ask our clients Core Realty, Lyon Living, or Oaks Property Management what we've done for them. Visit Raiven to learn what we can do for you.
If you need your EV charging stations installed, be sure to visit Qmerit, the nationwide leader in electrification solutions.